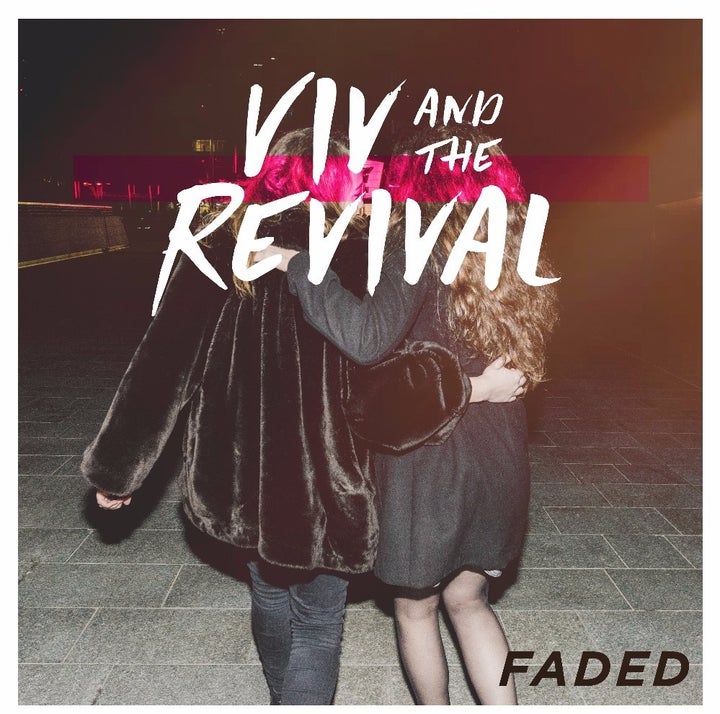 Viv and the Revival release a new music video today, called "Faded." And it's lit! Born in Paris, France, and immersed in the music world, Viv began playing guitar at the tender age of eight; at sixteen he was in a band; by the time he was nineteen, he was a session player in Los Angeles. Now he's a singer-songwriter of repute with a multitude of high-profile TV placements.
Stylistically, Viv and the Revival's sound amalgamates rock and pop, along with flavors from electronic and hip hop into cool, captivating songs featuring cogent melodies and expressive lyrics.
"Faded" begins with stuttering percussion and electronic sound effects, followed by a glowing synth descending to a deep wave of emerging resonance rife with snaps and clicks. The thrumming bassline kicks in, adding a powerful, infectious rhythmic pulse. The groove is cogent and moody. Viv's distinctive tenor enters, infused with tight compact timbres oozing with energy and polished pewter undertones. Crisp, luminous vocal harmonies provide sonic depth and a subdued luminosity contrasting with throaty backing vocals that inject effective tonal punches.
Viv's voice emanates a gorgeously concentrated intensity, along with a palpable, turbulent dynamism. It's dense with flamboyance, passion and a lethal sonic quality that penetrates like a notorious reality. Put simply, it's a great voice full of smooth, buffed brilliance.
The video, directed by J. Rose, is shot in black and white and, later, in muted hues, providing a sense of imminence. It opens with Viv staring through a window at a young woman framed in a distant window. Clearheaded and rational, he perceives her beauty and desirability. In other moments, when less rational, he perceives an exchange of energy between the two of them. The energy is intense and intoxicating and, compared to when he is rational, provides color and emotional stimulation. In effect, he feels euphoric during those fleeting moments.
Viv and the Revival really have it going on! "Faded" pulses with compelling harmony and visceral rhythms. The lyrics, in combination with the sensuous, thrumming pattern, imbue the music with a magnetic attraction that's unavoidable. "Faded" is yazum!