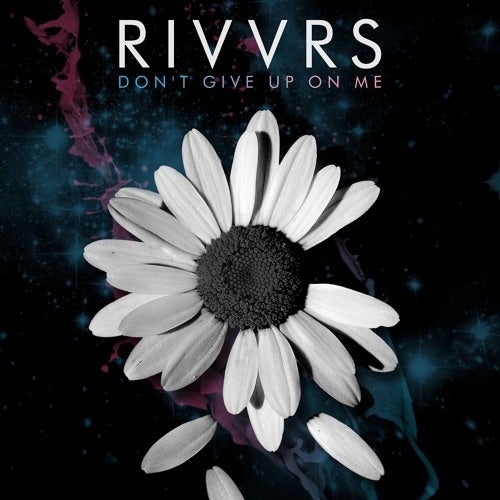 RIVVRS recently released a new music video, entitled "Don't Give Up On Me." The song is from his forthcoming album Cosmic Dream, slated to drop in 2018. The song speaks of RIVVRS' struggle with depression and anxiety through a cusp of transition, and provides a paean for others confronted by doubt and despondency. "The song was written about that fear of abandonment. Both from the people in my life, and from myself," says RIVVRS, "… it's a mantra to keep swimming even when you feel like you're drowning."
RIVVRS is the musical project of Brandon Zahursky, whose songs have appeared in more than thirty films, television shows and commercials, including When We First Met, About A Boy, Bates Motel, Reebok, UFC and ESPN. In addition, he has garnered over eight million streams on Spotify.
Stylistically, RIVVRS' sound amalgamates Americana, alternative rock and pop flavors into accessible music highlighted by mellow vocals and poetic lyricism. It's an original, genuine sound created to relate to listeners' lives. "I hope people listen to the songs that I have, and can somehow hear what is happening in their own lives. Everyone wants to feel a connection," says RIVVRS.
"Don't Give Up On Me" opens with a delicate piano, followed by a measured pop melody driven by the piano. A gentle guitar adds lachrymose accents, imbuing the tune with a residue of melancholic flavor. A supple bass, kick drum and clacking sidestick provide an intimate rhythm. As the melody escalates and intensifies, vocal and instrumental harmonics intersect, radiating urgent imploring hues. Glowing background vocal harmonies introduce a prayer-like mist of sonic colors, appending a gospel-like luminosity.
RIVVRS' tenor exudes a rasping textured energy that's palpably passionate, turbulent with tumescent emotions each asserting a raw pressing vitality. It's a voice chock-full of proximate complex timbres evoking vulnerability and fervor. It's riddled by angst, yet rich and haunting in its power. Put simply, it's a compelling instrument of expression, a great voice.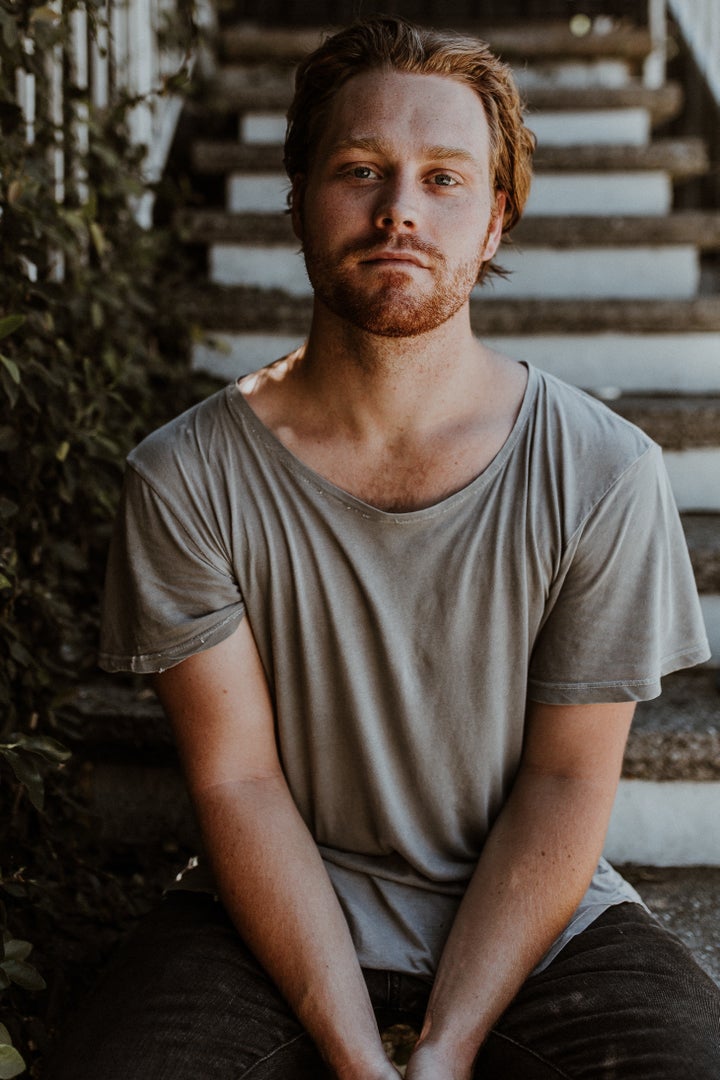 The lyrics to "Don't Give Up On Me" convey a heartfelt petition that's essentially supplication for compassionate allegiance. The words are eloquently tender and heartbreaking.
"I push back the poison / To help me forget / All the voices / Making noise in my head / Take another round / And better make it two / I'm staring at the clock / Counting the minutes / That I lost to you / Hanging on by a thread / Hanging on to the man I used to be / It feels like we're getting closer to the end / Honey please don't give up on me, yet / Don't give up on me."
The video, directed by Noah Applebaum, depicts the emotional desert RIVVRS journeys through, parched, desiccated and lonely. A campfire and kaleidoscopic painted lights augment the isolation of his appeal. The video is moving and poignant.
Wow, what a gorgeous song. "Don't Give Up On Me" delivers a beautifully sensitive melody with a subtle rhythm that hooks you in as the music swells. And RIVVRS' sublime, scratchy voice imbues the lyrics with imminent emotional aspiration. "Don't Give Up On Me" is wonderful.
Related
Popular in the Community