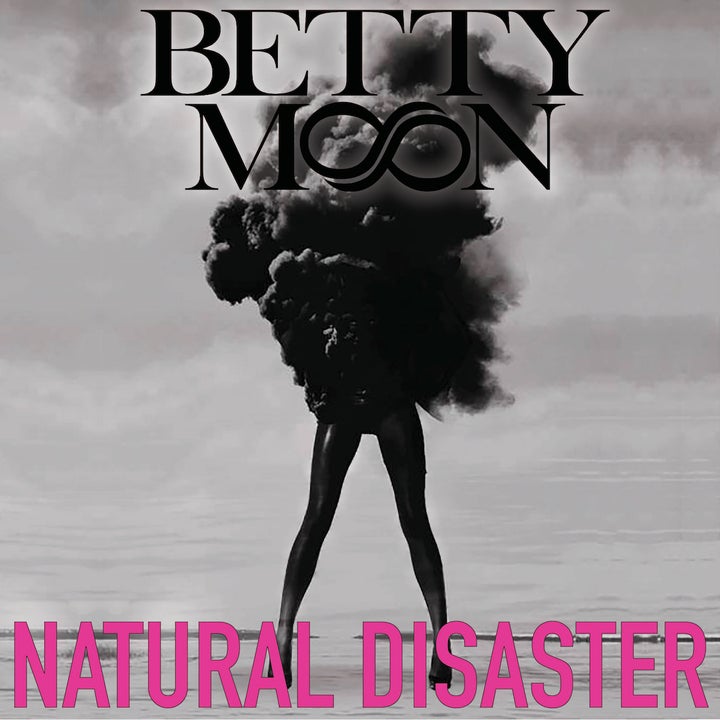 Betty Moon just premiered her newest music video, called "Natural Disaster." The song is from her recently dropped album, Chrome. Born in Toronto, Canada, Moon had the magic touch at an early age, marketing more than 10,000 homemade records while still in high school. She signed with A&M/Universal and the rest is history, a history including CASBY Awards for Best Album of the Year, Best Single of the Year, Best Video of the Year and Best Artist of the Year.
Stylistically, Moon merges rock, EDM, pop, future house and electronic music into a distinctive, heady sound that's uniquely hers, embracing innovative rhythms, strong melodies and cool, contemporary lyricism.
"Natural Disaster" blends muted electronic elements and raw proto-punk essences into a powerfully rumbling rock melody that's buff to the point of hypertrophic. Hefty dirty guitars invest the tune with gritty sonic hues, as Moon's sultry voice peals out waves of energy. There's a pressing wicked sensuality oozing forth from the song, erotic and lascivious. The pounding drums provide throbbing excavations at subterranean levels. And I love the solo, as the synth quivers humming with subtle colors before the bass jumps in and ramps the energy back up.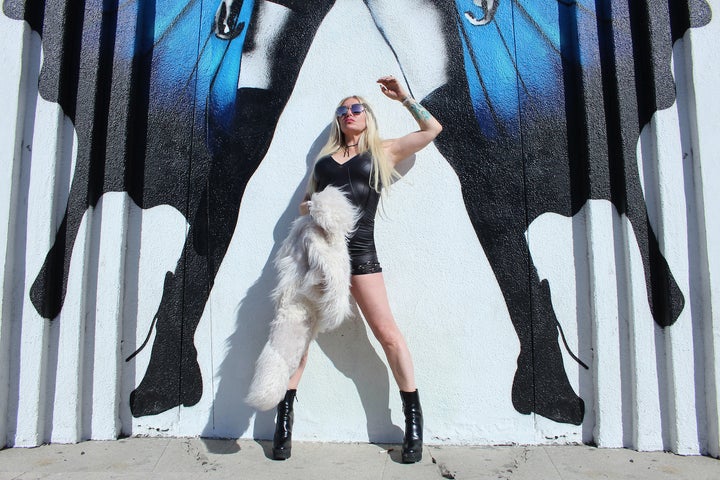 The lyrics of "Natural Disaster" radiate gut-wrenching thrust, like a rocket booster igniting with thunderous force. The booster engine is the dynamic oomph of Moon's vibrantly sensuous voice, a gritty, unprocessed propellant that scorches the atmosphere.
"This back and forth is killing me / I'd rather just go back to sleep yeah / But the rain keeps falling on my head / And the clouds keep chasing me down / My steady feet are tripping now / I'm falling faster / My head is spinning from the sound / I'm a natural disaster / My patience man it's wearing thin / It's like I'm right back here again / Where I'm stuck inside of a black hole / And I can't find where to get out."
The video opens with an erupting volcano, spewing thick dark clouds of ash into the air. A jagged slash of light appears, like the fissure leading to a quantum dimension as the door to a warehouse opens. The band walks in and begins playing. The center of attention is Moon, as she performs the song, projecting an extravagant, flamboyant energy rife with pressure, sound and titanic emotion.
"Natural Disaster" flexes with sheer muscular power. The melody assaults the senses at a visceral level, while the pulsating rhythm rattles your bones. And Moon's voice hits like a grand mal seizure. "Natural Disaster" is granular, unvarnished rock n' roll, the way it should be.
Popular in the Community