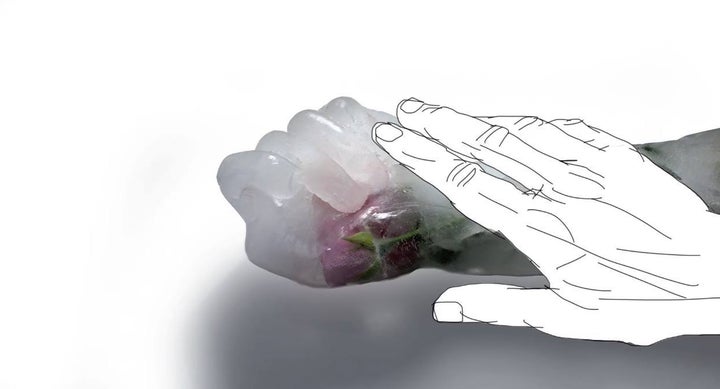 In an audiovisual age when callousness prevails and inflated sentiment rules the day, a world-class visual artist has re-imagined the music of renowned cellist Martin Tillman to honor the film composer's wife and draw out the earthly elements that matter: Love, Life, Mortality.
Anna Katharina Scheidegger used her award-winning talents to visualize a cut from Tillman's album "Superhuman," a masterwork dedicated to his wife Ewa (or Eva, pronounced "EH-vah" in either case) who requested some uplifting music for her birthday. The lively, laughing, multilingual Ewa struggles with the physical ravages of advanced multiple sclerosis.
The song entitled "Unlocking the Locks," as envisioned by the so-named AnnaKa, produces metaphor after apt metaphor to expose the raw chill of being trapped inside a body so full of potential yet rendered immobile by forces of nature.
Calling Tillman's song an "ode to true love," the Swiss-born AnnaKa recalled, "I was burning with desire to portray my feelings about [transforming] this stunning musical journey into a visual form."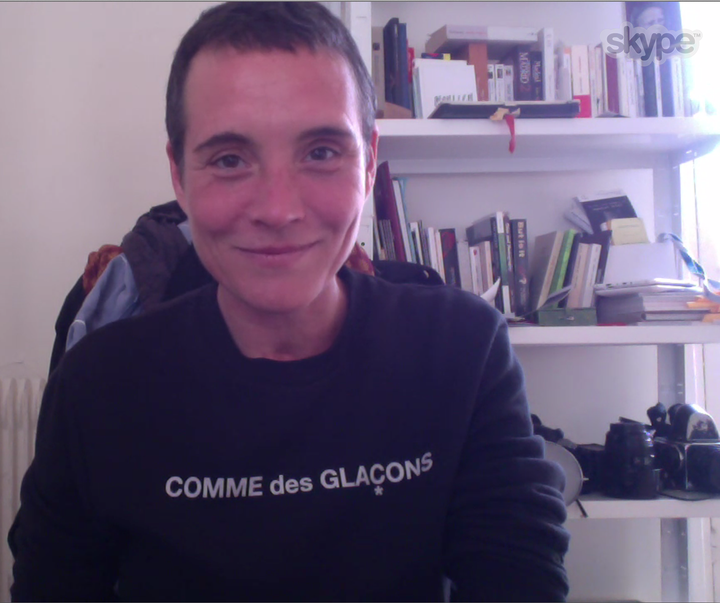 Gift Delivered
In her YouTube post of Feb. 8, Ewa wrote, "One day, I received a Vimeo link and a password to a video. It turned out to be Katharina's artistic interpretation of 'Unlocking the Locks.' It is hard to make me cry, but I could not stop while I watched the icy surface of pain and fright melt under the touch of kindness and love."
Ewa was eager to get her husband's reaction. "Soon after, I called Martin and showed it to him. He too was moved. He kept holding my hand and just shook his head in disbelief."
Martin explained, "I know how much work it is to do stop-motion and animation art. So we were both in tears. It's one of the nicest gifts you can ever want."
Ewa Tillman's 8 Feb. 2017 YouTube post of the videographic by Anna Katharina Scheidegger of "Unlocking the Locks" had 21,000 views as of this writing.
The Music Video
At the start of the song, AnnaKa's photographic visuals accompany lush orchestral strings with back-lit water ice molds encasing flowers in various states of melt.
As the music transitions to a comfortable electronic rock groove, animated hands drawn in simple black pen caress the ice, provoking a recurrent drip drop drip. An open hand strokes a clenched fist revealing its palm – another release. The flowers return, this time embedded in an ice mold of the artist's head.
With minimalist stop-motion animation, a sketch of Ewa's face resolves the voyeur's curiosity – a smile from the muse whose biological voyage inspired this exquisitely compassionate dedication. The music pulses. The scene becomes more fluid. Fingers wander to the sound of piano and percussion. Martin's steadfast cello sustains the whole.
"When I started my album, there was part of me that wanted to ask her for a video idea or design idea," said Martin of his fellow Swiss national. AnnaKa's brother and Martin Tillman had been long-time friends, so a natural kinship evolved.
"We talked about the possible collaboration," Martin said. "But she got busy traveling around the world with her exhibitions, so I was very surprised when she sent this music video, which was shockingly great."
The former gradeschool teacher is now on a multi-continental odyssey thanks to her thematic expressions that include body movement and young people interacting with urban environs. The upcoming 40th anniversary of the iconic Centre Georges Pompidou in Paris will feature AnnaKa's work with a residency at an important museum of contemporary French art in the southeastern suburbs.
Martin went on about his reaction to the video. "I can see that she depicted a connection between her and Ewa's lives. It's a nice homage not only to Ewa but also to herself in dealing with life's challenges and how to overcome the most horrendous of obstacles. Every time I watch it, I discover something else. It is an unusual video. Most videos are action-driven. Like a picture book. This is music video meets art."
The Inspiration of Empathy
AnnaKa describes her youth in one word: Heidi. An idyllic childhood in the farmlands of Switzerland offered communion with nature and freedom from physical constraints both outdoors and in. "One day my parents came home and I had painted my whole room," she recounts. "It was not a problem."
Ewa would say similar things about growing up in Poland where she recalls a life that included "skiing, playing tennis and running."
But AnnaKa's compassion for Ewa is not only conceptual. The artist suffered a critical head injury requiring multiple surgeries, so her use of a bald cranium full of flowers is both personal and empathetic.
"I had my face broken," AnnaKa said without complaint. However, she recognizes the irony of an inverse comparison. Her physical state is improving by the day, recovering her sense of smell and averting any danger of losing vision in one eye.
Since being diagnosed with MS in 2007, Ewa's condition has advanced to the point that she is confined to a wheelchair. Effects of the nerve-damaging process make even going out into the sunshine unthinkable.
With AnnaKa's imaginative creation, Ewa is reanimated. "Drawing is my way to invent a new world," AnnaKa wrote. "In the video, the human gestures and caring touches give life to the frozen and still body."
Art Unites
Martin last saw AnnaKa five years ago, so the artist's April show in San Diego where her brother lives will present the possibility of a reunion in L.A. and a first meeting with Ewa.
The installation at White Box Live Arts includes a full evening of film, movement performance, and a melting ice sculpture of the artist's body representing the acceleration of death brought on by global climate change.
"She's very bold in her actions," said Martin of his friend. "Especially the way she goes and finds young kids in banlieues [Parisian suburbs] and works with them."
AnnaKa explained, "It's a documentary approach. Often I'm reacting to the place where I am. I want to give a place to people that other people are not looking at. I go to a lot of dangerous places and meet a lot of impoverished people. The way people live or the way cities are built sometimes mirrors or reflects the way people are feeling and the way bodies are moving."
The artist's regard for Martin is equally reverent. "He's got a very very big heart," she said. "I was filming a documentary in Cambodia, and he gave me music for free."
She vowed to repay him one day. "His album 'Superhuman' came out, and I felt it. It's not only the music but the meaning of the album.… What is Superhuman? It's a way to make the other humans bigger. Flowers show how you can bring out the potential in others."
Martin's approach is harmonious with AnnaKa's. "Being as human as possible, I try to go under the skin with the cello. I try to evoke the emotion of inner stillness, inner beauty, giving a feeling of inner happiness…. Superhuman is to help lighten up to be able to let go of earthly miseries."
For Ewa, the year-long wait put the gift's arrival at a time when she most needed it. "Once in a while, a human gesture comes from the most unexpected place and opens a light, breathy space in our souls," she wrote on YouTube. "It gives us this 'Aha!' moment. It makes us believe that we are all interconnected and that the current of a certain positive energy exists and is passed on as a lighting torch of hope."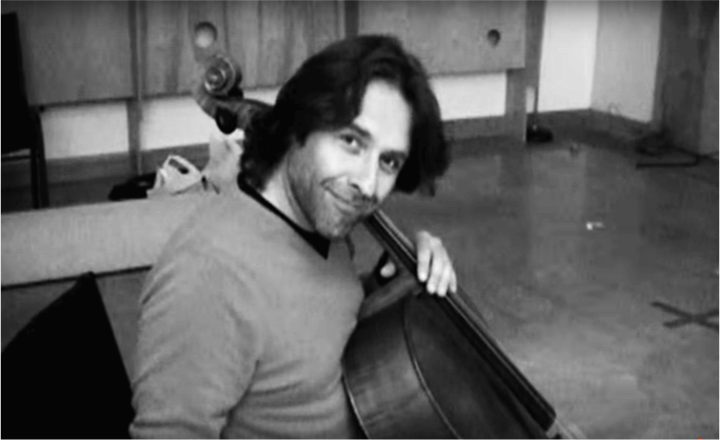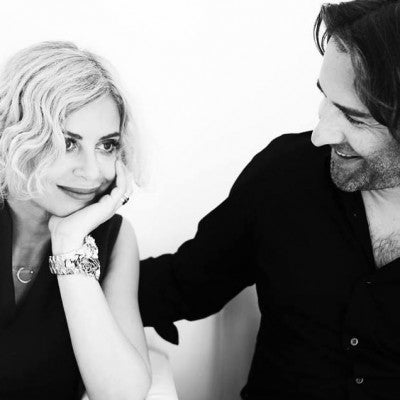 Support HuffPost
The Stakes Have Never Been Higher
Related
Popular in the Community