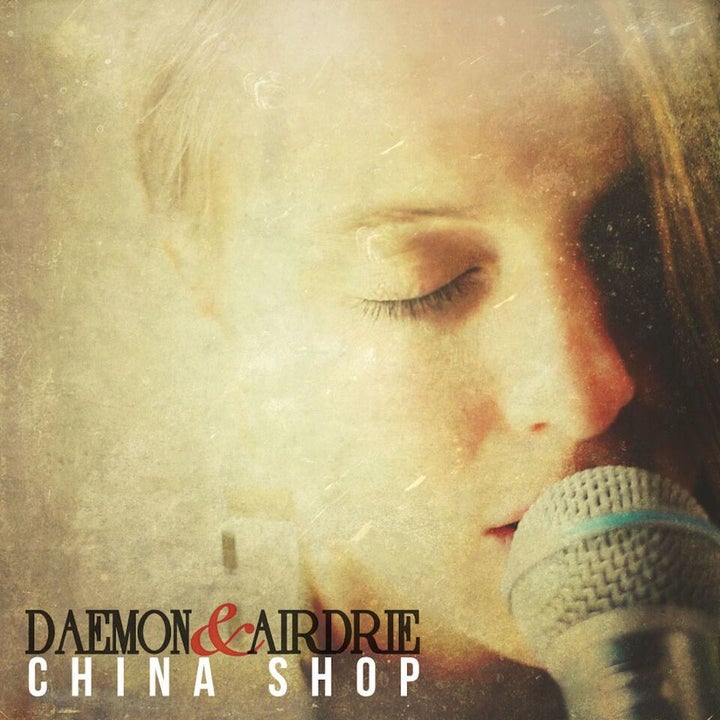 Daemon & Airdrie dropped a new music video/single about a week ago. Hailing from Victoria, B.C., the duo have oodles of talent. The debut release is called "China Shop." And it's excellent!
Daemon & Airdrie is composed of Jesse Thom on vocals, guitar and beats; and Marley Daemon on vocals and keyboards. Stylistically, the duo is billed as electronic dream pop, a description that pretty much sums it up. However, that being said, there's a wonderful and unique arcane energy to their sound that you don't usually get in dream pop. This is the result of the trip hop influence that flows through their music. Most dream pop artists emphasize sonic textures and kind of skip over the melody. Daemon & Airdrie rely on sonic textures, but they don't omit the melody. By including a strong melody, they avoid the transient quality associated with most dream pop.
"China Shop" oozes subdued sensuality that permeates like an ozone smelling mist. The sensual aspect reminds me of Sade, erotic and exotic, but without the Latin beat. Where Sade's music causes listeners to sway and undulate, "China Shop" is more spectral, supplying an esoteric erotica that surrounds the listener with vague hints of what might be, what could be. In effect, "China Shop" is musical foreplay.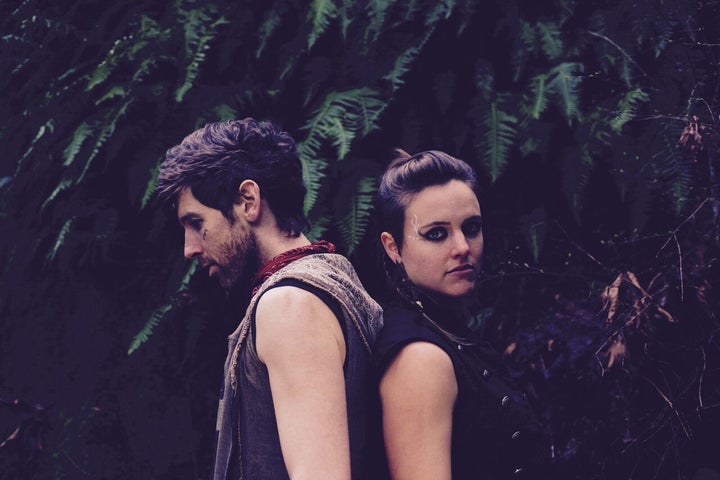 This same portent of possibility comes across in the lyrics: "I want to be your paper, I want to feel your brush on my skin." Marley's vocals function as a kind of capacitor for forces, merging the sonic texture with the rippling melody. Thom's voice isn't quite as unique as Marley's, which falls somewhere between a rift and a revelation, but the harmonies are spectacular. And when Thom's measured guitar kicks in, it's divine. He gives it just the right amount of presence, light, and then dark, so it crawls with secrets that he won't divulge.
In fact, it's remarkable what can be done with minimal instrumentation. The song is simple, but oh-so passionate. And done with nothing more than keyboards, guitar and beats. The old adage says less is more. "China Shop" provides an abundance of proof.
The video is good, but not great. It does set the stage for the music, especially in the latter half of the video, where the camera backs off, placing Marley in the background. I liked that effect. And the close-ups of Marley singing work well. About two-thirds of the way through the video, there's a great off-angle shot of Thom working his guitar – very effective.
I hope to hear more from Daemon & Airdrie: more of Marley's delightful voice; more of Thom's stellar, disciplined guitar. Hopefully, there's an EP or full album on the way.
Find out more about Daemon & Airdrie here.
Support HuffPost
The Stakes Have Never Been Higher
Related
Popular in the Community