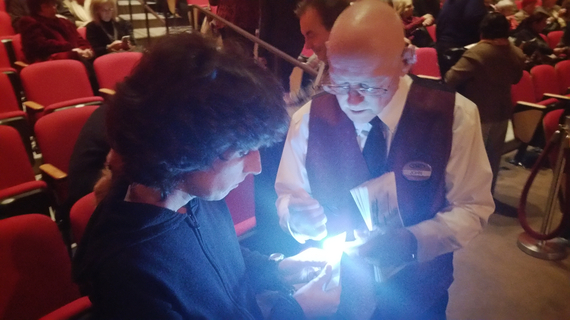 Waves of stinging triumph gripped my father and me as we walked up the freshly poured ramp to the swanky Jefferson Performing Arts Center in suburban New Orleans. At 88, my father has been watching his godson-nephew Dennis G. Assaf build a lively arts presence in New Orleans since I was a Catholic school girl in tap shoes. A permanent home for my cousin's Jefferson Performing Arts Society (JPAS) has been on the far horizon for almost four decades.
Yet more self-conscious than the elephant on Airline Highway for this particular night of theatre was a production of "The Light in the Piazza" starring soprano Nancy Ross Assaf as the mother (Margaret Johnson) and Ariel Assaf as the daughter (Clara Johnson) - real-life mother-daughter lead performers - wife and daughter to Conductor Dennis Assaf. Still, that's not all.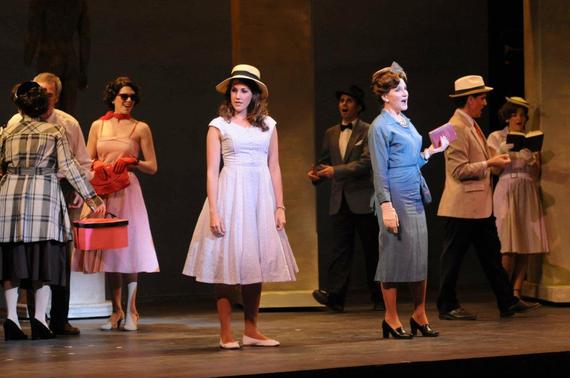 Sitting next to us for the show was Stephanie Assaf, the special firstborn of Dennis and Nancy, whose childlike antics at age 41 rang all too familiar as the lights went down and the show began.
Clara and her mother are exploring Florence, Italy. Clara is a woman-child who falls in love with Fabrizio Naccarelli, an Italian barely out of his teens whose feelings for Clara defy barriers both intellectual and linguistic. Clara's mother tries to break it up, but as the story develops with existential rationale and complex emotions, the union begins to make sense.
Stephanie followed the plot with conspicuous interest, laughing loudly at the funny parts, then blurting out her take on moments of high impact. Almost singing the last word of every line, she intoned: "That's my sister Arie-e-e-e-l. She's crying because she's afra-a-a-a-id." And "Look, he's kissing my mo-o-o-o-m!"
It didn't make sense to shush her. Stephanie took the theatrical experience into another dimension from Row L. On this night, for this show, at this theatre, in this seat with this lady-cousin, the planets aligned. Art and life took turns.
The multi-award-winning 2012 JPAS production of "The Light in the Piazza" is reprised in the new permanent space January 22-31, 2016.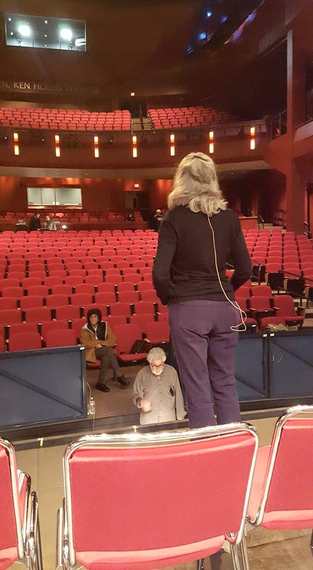 REAL LIFE. REAL NEWS. REAL VOICES.
Help us tell more of the stories that matter from voices that too often remain unheard.