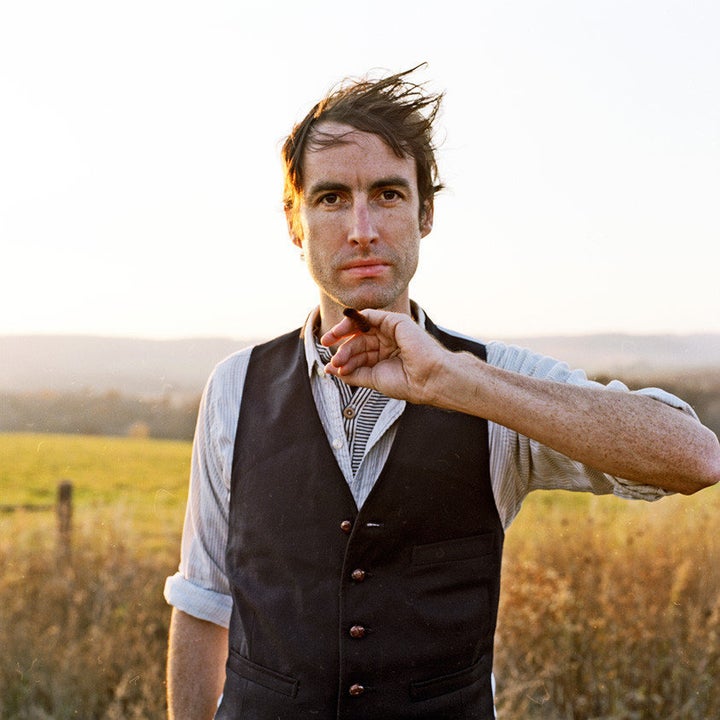 Logan Square resident and Chicago favorite Andrew Bird has always loved the Hideout, and after some time on the farm recording his new album, he's gearing up to play their 15th Anniversary Block party this weekend. Bird spoke with City'sBest about what inspires him, his musical connection with Chicago and why he the Hideout is such a magical place.
You're from the northern suburbs and you attended Northwestern University's prestigious conservatory, graduating with a bachelor's degree in violin performance in 1996. What was it like growing up and how were you first inspired musically? I started off in Evanston and then moved up to Lake Bluff. My mom was pretty great in that she'd take us downtown and she organized art classes and she put me in Suzuki and made sure we weren't too isolated up there. I started at such a young age; I started when I was four. You're not exactly inspired when you're four, but I wasn't averse to it. I think when I was pretty young I got really into the tone of my instrument and I remember just playing one note for an hour to just kind of feel the resonance of the violin. I didn't really throw myself into it of my own accord until I was maybe 15 or 16.
I read that you hate rehearsing. Instead of practicing songs from your last album "Noble Beast," you played two surprise shows at the Hideout. Have you done other surprise gigs elsewhere in the city? If we do any surprise gigs, they're likely to just be at the Hideout. It's just been a place where you can try new stuff and you know you're going to have an audience there that's going to have your back. It's just a really supportive place.. I don't get too wound up about a show at the Hideout and I just have fun. But yes it's true; I don't really like to rehearse too much. .. We're all pretty decent musicians and I kind of like to do it seat-of-the-pants. It keeps us on our toes and it makes the music a little more human, I think.. to be barely pulling it off. But if I'm going to do any surprise shows, it's going to be at the Hideout for sure. Except it's not a surprise anymore.
It seems like you've had a long-standing relationship with the Hideout. We go back like over 12 years, almost from the beginning or within the first year or two of the Hideout. We started playing there after I met [Hideout co-owner] Katie Tuten in Austin one year in '98, '99, something like that and it's been ever since then. Early on Lounge Ax was kind of the home base for a lot of bands and they closed down and the Hideout came to represent that for me. It's pretty crucial years of developing my writing and different incarnations of bands and it's been really important.
You've been on some of the biggest festival stages, like Lollapalooza and Bonnaroo. You also played Carnegie Hall. Three very different experiences. Can you talk a bit about each of them? Carnegie Hall was how we kicked off "Noble Beast" and it was pretty ridiculous when your green room is like Bernstein's practice room with a Steinway grand. It's exactly what you'd expect. Every time you play a different type of room, a different stage, you don't just want to plug in and do the same show. Whether it's Lollapalooza or Carnegie Hall, it just doesn't make sense. It makes it harder having to switch it up, but it's really important that before a show you walk around the room and get a sense of the acoustics and how loud you need to be. At Carnegie Hall, I'll do a lot more songs where I unplug from the amp and just play acoustically to kind of calibrate, whereas Lollapalooza, you've got the hip-hop tent, the bass rumbling through your stage from the stage right next door. These outdoor festivals have become like broad gestures, the subtlety just doesn't translate. But it's kind of cool, if you seem like it's your last show and you just have to project to the sort of infinite horizon and that pulls things out of you that you didn't think you had. Not like sitting in your living room working on a song. Polar opposites.
Speaking of songwriting. Do you have a methodical process you go through? I'm especially curious about this process on tracks like "Oh No." It's not methodical at all. It's mostly just sitting back and waiting for things to occur to you. The best things come when you're not deliberately trying and it's a lot of problem solving at the same time. It's like a lot of putting one idea up against another and seeing if they stick together and comment on each other. As the record is coming together, there's a lot of editing going on and it's all in my head; 'Let's demo this idea and have it segue into this.' That's why the records have certain lyrical themes pop up in different songs and throughout the record. It's kind of like the whole record is one song or suite. It's not all condensed into that three-and-a-half minute song.
[In songs like "Oh No" I'm just taking little bits and pieces from my environment at the time when I was writing that song, like from the menu at Lula Café. You know, just emotional states I was in at that time; kind of feeling emotionally frozen and envying that kid on the airplane who can completely have a meltdown. That's really what everyone needs to have a total psychic meltdown. But you can't, you've got to hold it together. And that's what that song is kind of getting at.
Are any of your other songs or albums inspired by certain places in the city? Without a doubt. It goes back over the last eight records. There's elements of the city in every one of those. There's a song called "Headsoak" from "The Swimming Hour" and it's all about when I lived at Granville and Sheridan in Edgewater back in mid-to-late '90s. There's references to particular buildings or the landscape and how could there not be? You're drawing from your immediate environment.
Are there any other Chicago spots besides the Hideout that you have a particular love for? Well sticking with bars or venues; in Uptown, it closed a couple of years ago, but Lakeview Lounge. That was like a one-of-a-kind place. I used to go to the Green Mill. I did this when I was like 22 or 23. I used to go to the Green Mill at like 11 a.m. and play the jukebox when there was no one there. They have a pretty great vinyl jukebox. It's a little weird, you've got to order a drink at 11 a.m., it's a strange way to start the day, but still to be able to sit in that place and listen to jazz records. Other things from that era, there was "Blues Before Sunrise," the radio show on WBEZ (from midnight to 4 a.m.), which I'm not sure is still happening. That was a huge influence. I used to record tapes and get some really great stuff.
Andrew Bird will be performing at the Hideout Block Party on Sat., Sept. 24 at 8 p.m.
Calling all HuffPost superfans!
Sign up for membership to become a founding member and help shape HuffPost's next chapter