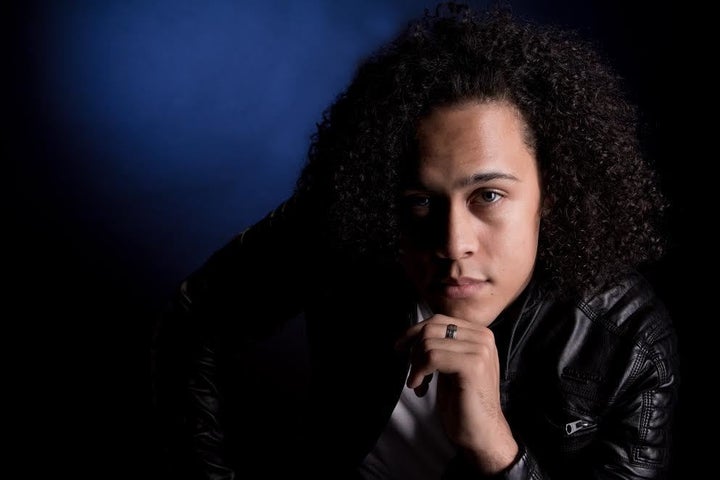 Many artist know from a young age that they want to go into the music industry. What happens when the music starts off as a hobby though? JC also known as Triple Threat has an inspiring story which led him to a music career. An NFL hopeful turned singer/rapper, JC took what could have been a very discouraging event and turned it into a positive.
Born in Ohio, and raised in in Arizona JC is making some major waves with his music. Growing up he was a star football player with dreams of going to the NFL. A career ending injury is what led JC to music. While writing songs to reflect and cope with his injury, JC soon learned that he loved music and how therapeutic it could be.
I think we all know that becoming a music sensation doesn't happen overnight, but with the right team and support, anything is possible. With Big Heff as a mentor, an amazing manager with Triple Threat Productions, and a family backing him up, JC decided to take his 2010 music hobby and run with it. Skip ahead about six years and hello music career.
When asked what artist influence his style, JC stated that "It's Linkin Park, they infuse rock and rap and more recently infuse electronic music."
He grew up in a household where different genres of music were appreciated and inspirational. Some days they were listening to U2 and other days Beethoven.
Whether it's pop, rap, or rock JC covers it all in a way we can relate to. What really makes JC stand out from the crowd is his energy and positive messages. If you really listen to his lyrics, there are many lines that if repeated are fantastic positive affirmations.
JC said that "if you sing my lyrics, you're empowered. Words have power and if you say I'm the best over and over, now your day is better because you have that in your head." He is an artist that never wants to degrade anyone and only wants to spread positivity.
Who wouldn't want to listen to music like that, right? His latest song "Dip It" is filled with a ton of positive messages.
A powerful quote that inspires JC is
"The media's the most powerful entity on earth. They have the power to make the innocent guilty and to make the guilty innocent, and that's power. Because they control the minds of the masses." - Malcolm X
His music has the power to change lives and inspire people, and he hopes to do just that.
Along with his booming music career, JC is an advocate for anti-bullying campaigns. He is teaming up with Little Divas for a walk against bullying, a cause that hits home for him. He hopes that he will be able to work with organizations to bring awareness to bullying and positive ways to cope.
He believes that "kids need to know they don't deserve to be bullied. A school is a place to go and learn and to be safe, not a place they should be scared."
If you're in the AZ area you can find him at the Walk Against Bullying Walk on April 29th with Little Divas. You can also find JC in Toronto on May 6th.
A video release party in May for his latest single "I Know" will be a hit. Working with Producer Big Duke, a big name in the music industry who has worked with artist such as Justin Beiber.
He is also working with Yung Yonni on an exciting new project. Yung Yonni is someone who has collaborated with acts such as Missy Elliot, Fergie, and Keyshia Cole.
Within the next few years, JC hopes to have music spread all over the country. He hopes to get into so acting, voice-over work, and possibly learning to play a few instruments.
No matter what his future holds, I think we can all see that JC is definitely on his way to being a well-known music star.
Follow his journey and keep up with him on social media. You should probably join the #dipitchallenge while you're at it.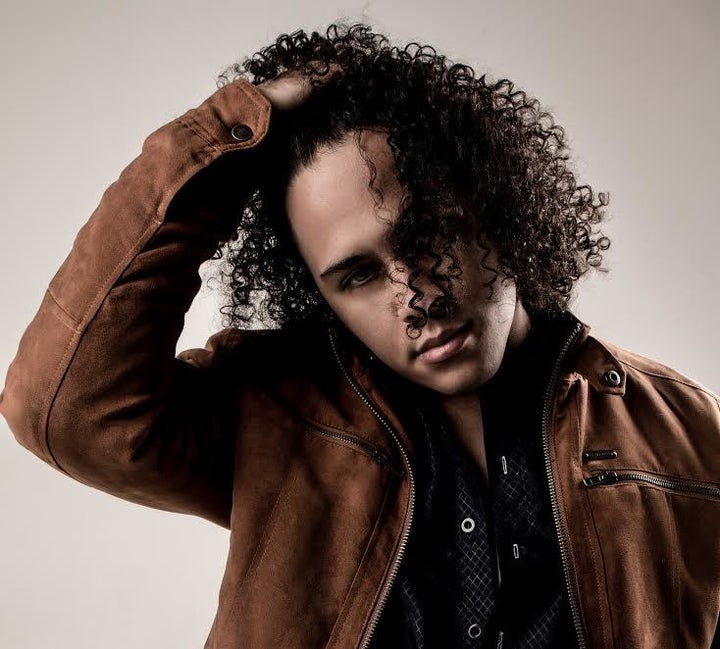 Popular in the Community