These have been a difficult few weeks for me, following the death of my mother. I find my expectations dashed, as I get hit with waves of pain and longing out of the blue. I cried throughout the movie, Brooklyn, last night, as I imagined my parents finding love and family in their Brooklyn during the same era of the film's plot. My father expected his children to become Brooklyn Dodger fans, too, years before the betrayal of Bob Moses and Walter O'Malley, and the founding of the Mets.
What struck me was the portrayal of Ellis Lacey as a complete human being, a contemporary of my mother whom I never knew in such a complex manner. I know most children never get to know their parents, but my personal loss right now cuts me to the quick.
Manohla Dargis, reviewing the best movies of 2015, leads with a discussion of the use of lists. She quotes Umberto Eco, one of my favorite writers, who discusses the existence of lists back to The Ten Commandments and The Iliad, though there are lists from the civilizations of Sumer and Akkad two thousand years earlier. Eco said, "We like lists because we don't want to die," and it struck me that in her last two months my mother made no lists, had no desires, thought nothing of plans. When we make a list we believe we can't die until we complete all the to-do's. Hence the popularity of the personal "bucket lists -- things to do before I die." My mother was ready to go; her lists had been completed, nothing more to be done.
Referring back to The Ten Commandments, I awoke suddenly yesterday with the realization that there was no longer anyone to please, and, more importantly, no one watching closely to ensure I didn't violate the fundamental moral code of our society. Not that I've been concerned about what my parents thought on such issues for decades, or had kept to the straight and narrow having imagined them observing me, ready to punish me for any transgression, but the absence of that controller in my mind was very real. In lieu of their presence in my conscience, the absence was cold and harsh, and the sense of negation left me feeling bereft.
Maybe it's because my senses are sharpened by my personal loss, and my personal history as a New Yorker, along with my parents, but I felt the demise of the Empire State Pride Agenda (ESPA) that much more pointedly. The end of ESPA was not a surprise, even though I knew that my friend, Melissa Sklarz, had tried valiantly to stabilize the organization. Like the recent end of my state's LGBT organization, Equality Maryland, this group outlived its usefulness to its donors and members. Organizations have life spans like living organisms, going through cycles of birth, growth, plateauing and then sliding to oblivion. These state organizations, constructed as gay rights organizations, saw their purposes accomplished.
The problem is that they claimed they were not just "gay" rights groups, but "LGBT" ones, and the theme of the closing statement from ESPA that could be reduced to "mission accomplished" cut to the bone those activists who felt betrayed that the trans agenda had been jettisoned. Yes, New York will change its regulations to protect the trans community, but that's not the same as having legal protections. And, therefore, the New York gay community should not feel that they haven't betrayed the trans population whom they promised to return to protect after the passage of the Sexual Orientation Nondiscrimination Act (SONDA) in 2001. Even the Executive Director at the time in 2001, Matt Foreman, was appalled at the manner in which the group announced the end. There wasn't even any mention of the Gender Expression Nondiscrimination Act (GENDA) in the press release.
I have long said that many of these statewide groups generally just paid lip service to trans rights, but then did what they could when the opportunities arose and they were pushed sufficiently hard. They were primarily focused on the self-interest of their donors and members, and that is not to be criticized. The problem isn't the lack of action, but the hypocrisy in pretending that trans rights were prioritized along with marriage. And the failures of ESPA and Equality Maryland are highlighted by the rebirth and resurgence of a sister organization like Equality California, which works in a state with far better legal protections than New York and Maryland, combined.
But all politics is local, and it takes a serious commitment from leadership, as for instance Maryland had under Dan Furmansky, to actually lay the foundation to ultimately get the job done. Not every organization is fortunate to have that kind of leadership, or have it when it's most needed.
The good news is that Equality California, as well as the recent financial commitment from Arcus/NoVo for global trans rights, show us the way forward, and that some gay people are putting their money where they long promised. Buttressing it all is the great work continuing in the Obama administration, which has gone from success to success for the entire LGBT community, far exceeding our wildest dreams back in 2008, and Secretary Clinton promises to continue the Democratic commitment.
My mother passed away knowing that her first great-grandchild was due in April. It's a cliché, of course, but as the door of one life closes another opens. It's why I choose to remain optimistic, and hopeful that in spite of the insanity prevalent in our country and across the globe as 2015 comes to a close, better times are ahead.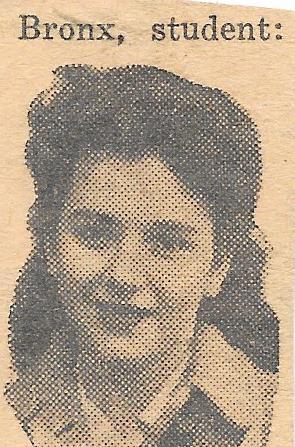 Calling all HuffPost superfans!
Sign up for membership to become a founding member and help shape HuffPost's next chapter