"As a matter of principle, I've resigned from the President's Council over the #ParisAgreement withdrawal," Robert Iger, Disney's chairman and CEO, wrote on Twitter.
Iger's departure came just a couple of hours after Musk, the founder of Tesla and SpaceX, followed through on a promise he made Wednesday to part ways with Trump if the president decided to back out of the accord.
Musk tweeted earlier this week that he'd done all he could to advise Trump against walking away from the landmark pact. On Thursday, however, Trump did just that, breaking a promise America made to the world that it would do its part to reduce carbon emissions in an effort to ward off the worst effects of global climate change.
In addition to opposing Trump's stance on Paris, Musk was one of just two of Trump's business advisers to condemn the president's executive order targeting immigrants from several predominantly Muslim countries. Musk had also defended his decision to join the advisory council. He tweeted in February that "activists should be pushing for more moderates to advise [the] President, not fewer."
Other members of Trump's business council have said they are skeptical of Trump's decision, but have so far stopped short of resigning from the advisory board.
JPMorgan Chase CEO Jamie Dimon told HuffPost that pulling out of the Paris accord was the wrong move, but added that leaving the negotiating table wouldn't better the situation.
"I absolutely disagree with the Administration on this issue," Dimon wrote in an emailed statement to HuffPost, "but we have a responsibility to engage our elected officials to work constructively and advocate for policies that improve people's lives and protect our environment."
Walmart CEO Doug McMillon also said he was discouraged by Trump's decision.
"Disappointed in today's news about the Paris Agreement," he wrote on Facebook. "We think it's important for countries to work together to reduce greenhouse gas emissions."
GM CEO Mary Barra echoed the sentiment.
"GM will not waver from our commitment to the environment and our position on climate change has not changed," GM told HuffPost in a statement. "International agreements aside, we remain committed to creating a better environment."
This article has been updated with comments from additional members of Trump's business council.
Before You Go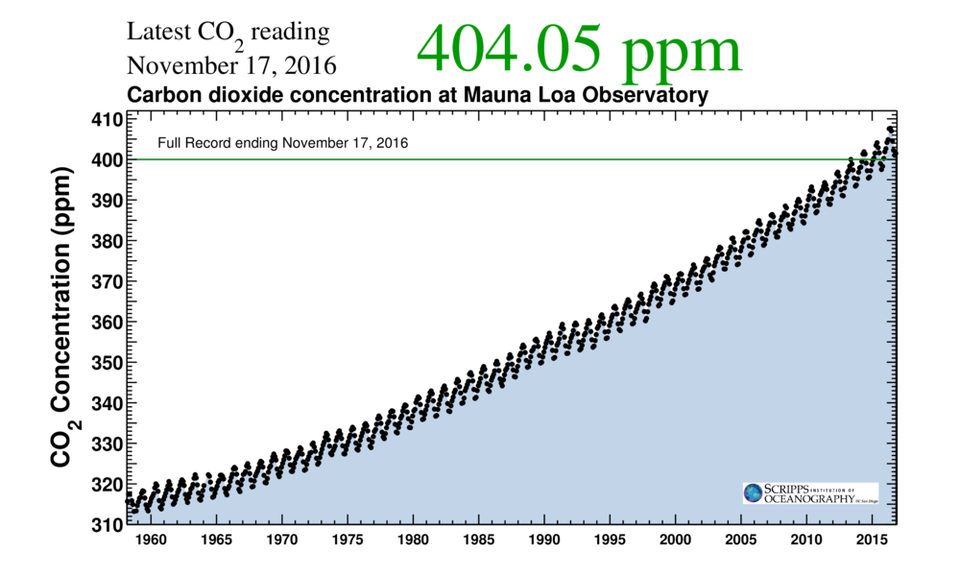 Climate Visuals For The Climate Change Denier In Your Life
Popular in the Community