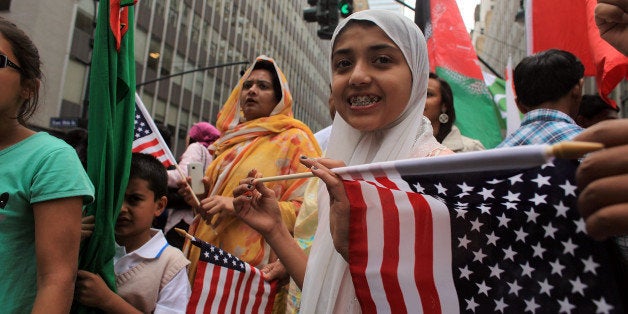 In 2011 Pew Research interviewed 1,033 Muslim American adults 18 years old and older on their backgrounds, beliefs, lifestyles and more, and the findings revealed a group that is highly diverse and often difficult to classify.
Racially, thirty percent of Muslim Americans report their race as white, 23% as black, 21% as Asian, 6% as Hispanic and 19% as other or mixed race.
Socio-economically, Muslim Americans fare comparably to the general public, but do have a slightly higher percentage that reports the lowest income bracket. Muslim Americans are about as likely to report household incomes of $100,000 or more as the general public, but 45% of Muslim Americans report a household income of $30,000 or less, compared to 36% of the general public who report the same.
Muslim Americans come from around the globe. Foreign-born Muslim Americans come from at least 77 different countries around the world. Sixty-three percent of Muslim Americans are first-generation immigrants, while 37% were born in the U.S. Seventy percent of those born outside of the U.S. are citizens (compared to 47% of foreign-born, on the whole, who are citizens.)
Of first-generation Muslim Americans, 41% are from the Middle East or North Africa, 26% are from South Asia, 11% are from Sub-Saharan Africa, and 7% are from Europe. Thirteen percent of U.S. Muslims are African Americans whose parents were born in the U.S, and 23% of Muslim Americans, overall, identify as black.
Politically, Muslim Americans are largely liberal. Seventy percent identify with or lean toward the Democratic Party, while 11% identify with or lean toward the Republican Party. Sixty-eight percent say they would prefer a big government that provides many services than a small government with fewer services.
Religiously, Muslim Americans are as observant as Christian Americans. Sixty-nine percent of Muslim Americans say religion is very important in their lives, and 70% of Christian Americans say the same. Forty-seven percent report at least weekly attendance at a mosque for prayer, and 45% of Christian Americans say they attend weekly services.
Ninety-six percent of Muslim Americans believe in Allah, but 57% say there is more than one correct way to interpret the teachings of Islam. A slightly smaller percentage of Christian Americans (28%) say there is more than one way to interpret their faith.
Religious diversity is present in the Muslim American community in more subtle ways, as well. Sixty-five percent identify with Sunni Islam; 11% identify with the Shia tradition. Twenty percent of Muslim Americans converted to Islam. Forty-nine percent of Muslim Americans say they identify first as Muslim, 26% say they identify first as American (18% say both.) This is comparable to Christian Americans, 46% of whom identify first as Christian.
For many Muslim Americans, discrimination is a reality in their lives. Forty-three percent in 2011 reported experiencing discrimination in the last year in the form of being treated with suspicion, called offensive names, singled out by airport security, singled out by police or attacked or threatened. (And younger Muslim Americans were much more likely to report such discrimination than older Muslim Americans.)
Despite this, Muslim Americans across the board (82%) report they are satisfied with their lives and 79% say they have positive views of their communities.
Support HuffPost
The Stakes Have Never Been Higher
Related
Before You Go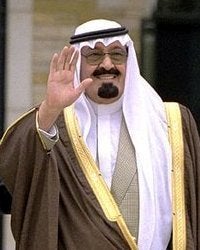 25 Most Influential Muslims
Popular in the Community