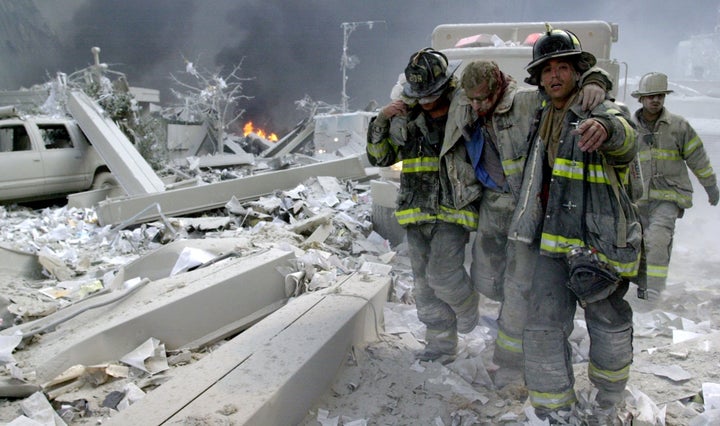 WASHINGTON -- The mother of an American Muslim first responder who died on 9/11 is calling out Republican presidential candidates for drumming up hatred and fear against Muslims in the wake of the terrorist attacks in Paris.
"Capitalizing on fear and the considerable ignorance about the Muslim faith among many of our citizens, they are in a rush to the bottom, driving a stampede of prejudicial proposals," Talat Hamdani writes in a Monday op-ed in the New York Daily News.
"Perhaps the worst of all," she adds, "is Donald Trump's recent openness to the idea of having all Muslims registered in a database, along with his suggestion that it might be necessary to shut down mosques and force all who share my faith to carry a special ID card."
Hamdani says her 23-year-old son Mohammed "gave the ultimate sacrifice" as he tried to save fellow Americans during the terrorist attacks.
"He was a first responder and NYPD cadet who rushed down to rescue his fellow Americans," she says. "He didn't discriminate. He followed his heart, his humanity and his training to do his best to save those lives [that] were in danger."
She added that none of the aforementioned GOP candidates are qualified to be president, because presidents "take an oath to defend the Constitution."
Read her full op-ed here.
PHOTO GALLERY
We'll Never Forget These Heart-Wrenching Images Of 9/11
Calling all HuffPost superfans!
Sign up for membership to become a founding member and help shape HuffPost's next chapter