I come from an interfaith family ― my mother is Christian and my late father was Muslim. Growing up, we celebrated both Muslim and Christian holidays. And Christmas was always one of the biggest and most merry celebrations of all. Some of my fondest Christmas memories are of my Palestinian Muslim father, a man born only a few miles from Jesus' birthplace of Bethlehem, hanging up Christmas lights on our North Jersey home, or seeing the joy on his face as he handed out Christmas gifts he had bought for my sister and I. I can still picture my Muslim immigrant cousins coming over to the house on many a Dec. 25 to partake in the festivities, including eating a big Christmas dinner cooked by my dad, a chef, and exchanging gifts.
But my family and other interfaith families aren't alone ― many Muslim families also celebrate Christmas, complete with trees, presents and carols.
Come Dec. 25, many Muslims are going to be having themselves, "a merry little Christmas" ― myself included. I'm not saying all Muslims celebrate this joyous holiday, but in chatting via social media and email with a range of Muslim Americans who are friends or simply "Facebook friends" ― including a longtime correspondent for "The Daily Show," a Virginia state representative and even a Muslim family with a son named Jesus ― I found that many fellow Muslims this week are, "hanging their stockings by the chimney with care."
"I can still picture my Muslim immigrant cousins coming over to the house on many a Dec. 25 to partake in the festivities."
I'm sure some of you are wondering why a Muslim would celebrate the birth of Jesus. Well, Jesus is actually a very important part of Islam. As Imam Omar Suleiman, the president of Yaqeen Institute for Islamic Research, explained to me via email, "Jesus (peace be upon him) is of the highest messengers and prophets, miraculously born to the Virgin Mary, and chosen by God to be the Messiah who will return to establish justice on Earth after it has been filled with injustice."
Not only do Muslims believe in the virgin birth of Jesus, but his mother Mary, as Suleiman noted, "occupies the highest position of any woman in Islam." She is described in the Quran, he told me, as, "chosen above the women of all worlds as an example of perfection, devotion and modesty for men and women."
In fact, an entire chapter of the Quran is named after her. That is why there are Muslim women named in honor of Mary, including my cousin Mariam, which is Arabic for Mary. Same goes for why there are Muslims named after Jesus, a prophet referred to in the Quran in numerous places as "the Messiah." To Muslims, Jesus is revered as a messenger of God, not as the son of God as Christians view him. Either way, he's still important to us.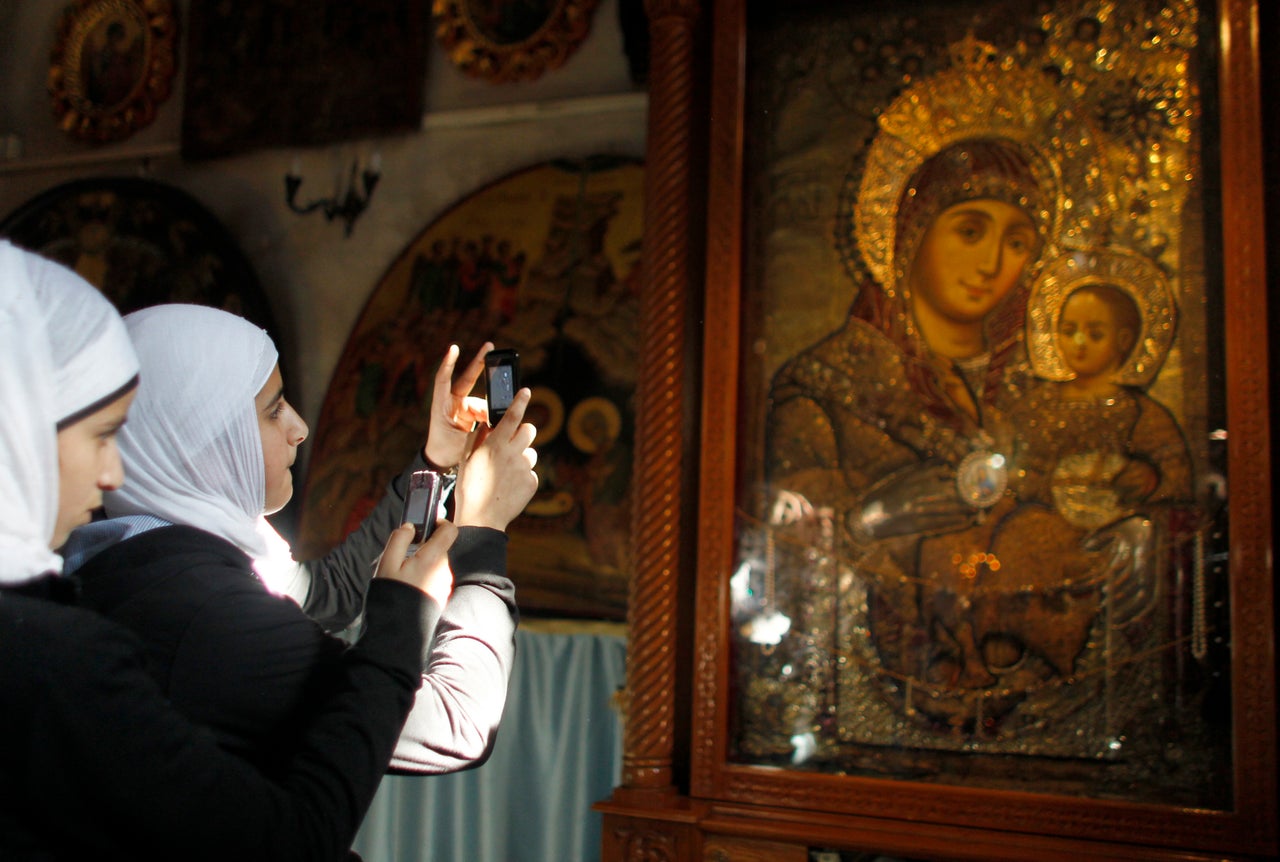 But just so it's clear, as Suleiman explained, celebrating Christmas is not based on Islamic theology or law. Some Muslims even believe that we should not celebrate Christmas because it's not viewed as a Muslim holiday.
The reality, however, is that when I asked my Muslim American friends if they celebrate Christmas, almost all of the nearly 50 who responded gleefully shared stories of their own yuletide traditions.
For some, the genesis for the celebration was cultural ― a sense of fitting in. But for others, it was truly seen as an interfaith holiday that celebrated Jesus being part of both Islam and Christianity. Most explained that celebrating Christmas began when they were children.
Aasif Mandvi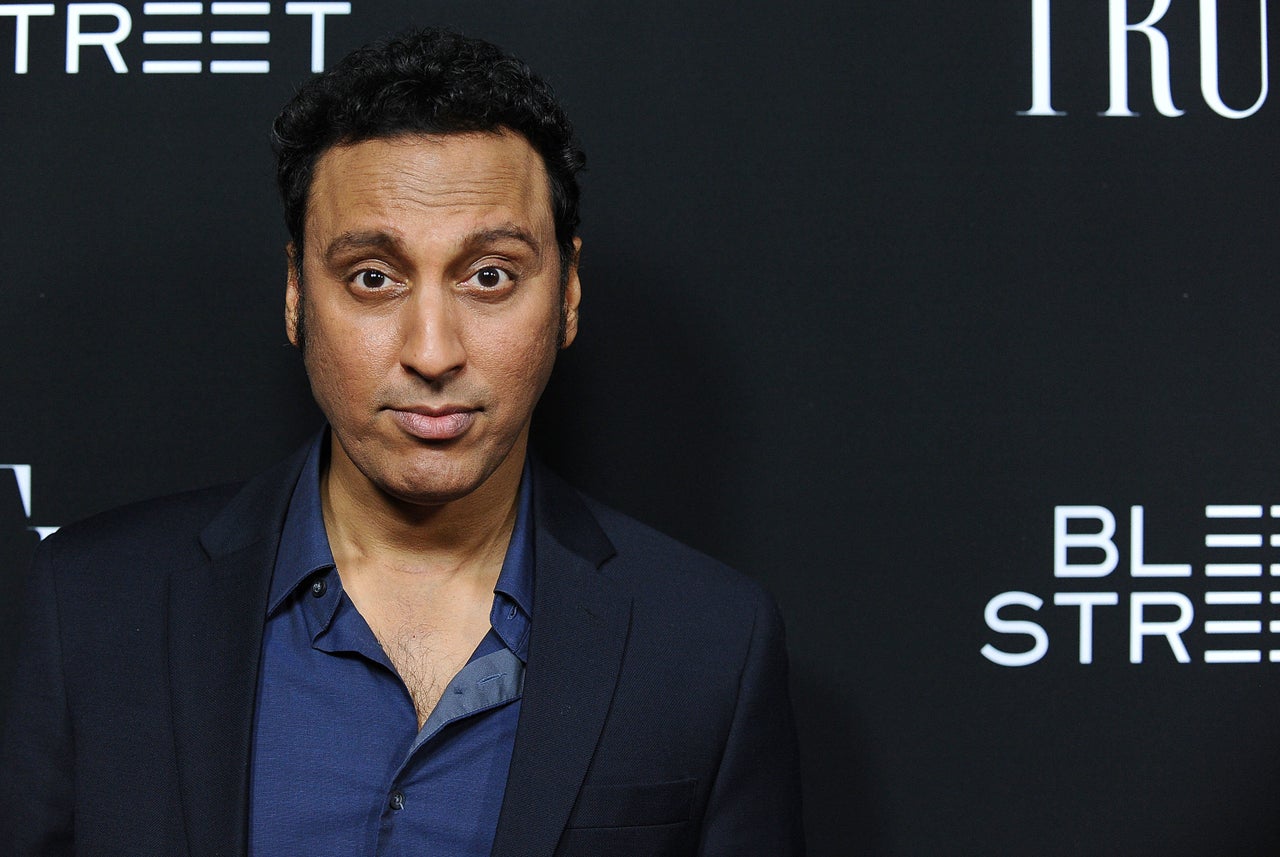 For Aasif Mandvi, who served as a correspondent on "The Daily Show" for around 10 years, celebrating Christmas in the United Kingdom where he grew up was perfectly acceptable to his Muslim family because, as he noted, "we believe in Jesus." Mandvi even bragged that after years of practice, he was, "a great Christmas caroler," joking that if you screw up his harmony in "God Rest Ye Merry Gentlemen" by singing off key, he was, "likely to start a holy war!" And Mandvi celebrates Christmas to this day, calling it, "the best holiday!"
Sam Rasoul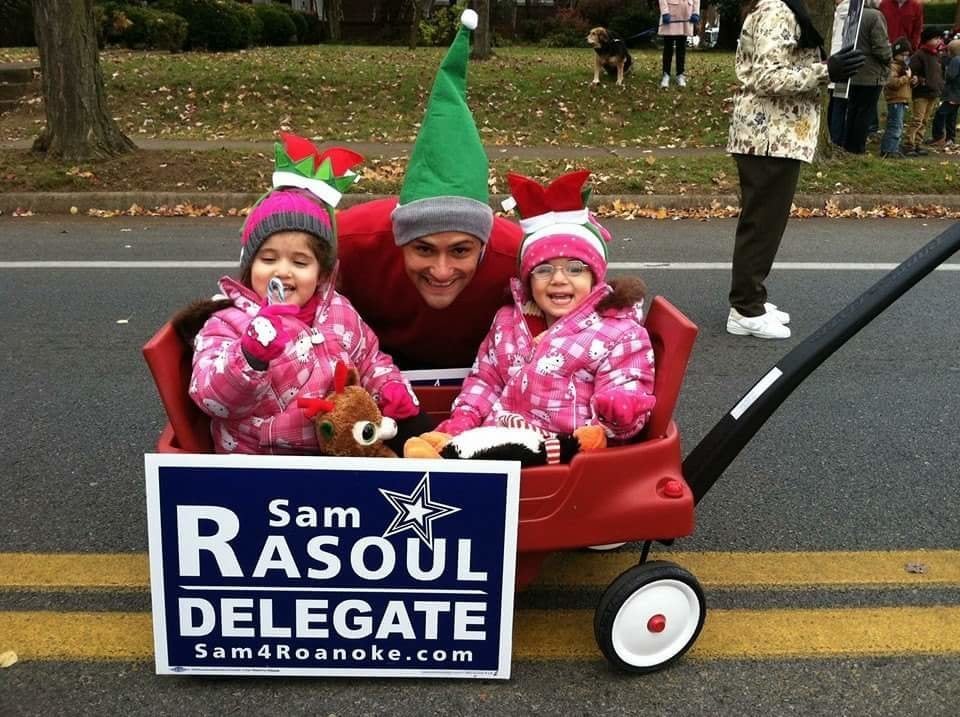 Sam Rasoul, the only Muslim currently serving in the Virginia House of Delegates, recalled that as a kid he not only had a big Christmas tree and exchanged gifts, but his Muslim parents even made, "a big deal out of videotaping Christmas morning." Still to this day, Rasoul said he finds that the, "exchange of 'Merry Christmas' really does light up one's spirit."
Maysoon Zayid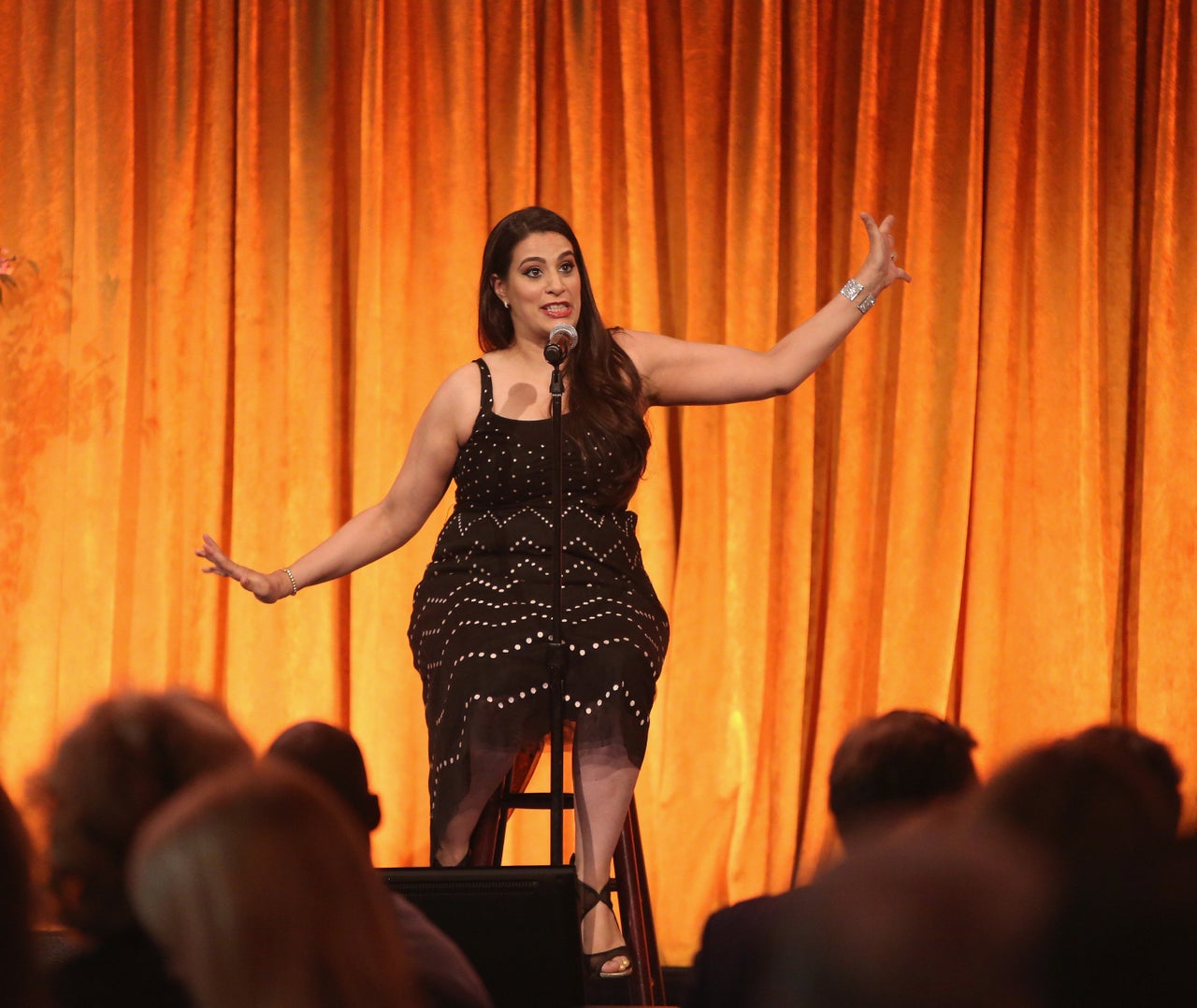 Like me, comedian Maysoon Zayid was raised in northern New Jersey in a town that was primarily Italian American. Since the Zayids were the only Muslims there, her parents didn't want to, "destroy the idea of Santa Claus," she said. The result? Her family's Muslim home was transformed into a Christmas wonderland, complete with, "a huge real tree, personalized stockings and house lights." That tradition continues today.
But Zayid added that celebrating Christmas for her family was not just cultural, because her late father ― who was religiously devout ― had felt that since, "Jesus is a prophet in Islam, he saw no conflict in celebrating Christmas."
Chandni Shahpara Malik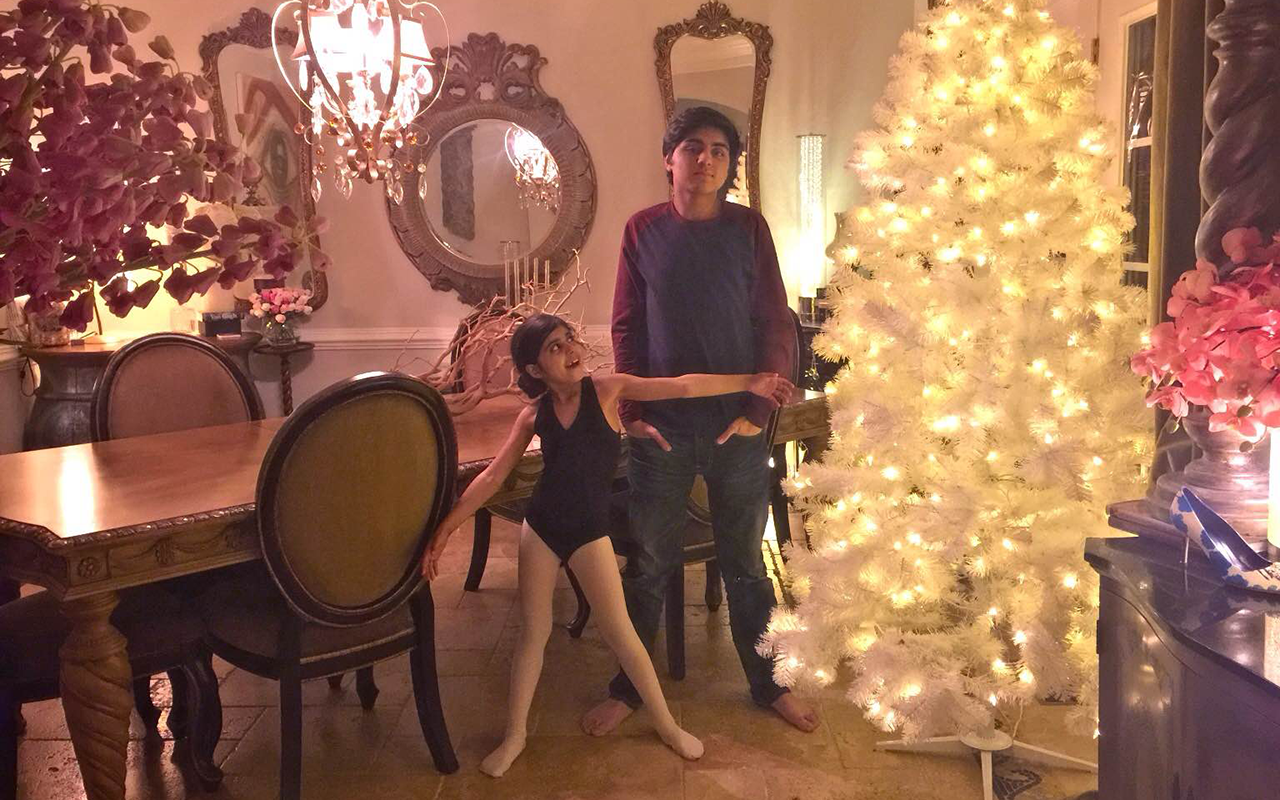 Chandni Shahpara Malik, a 41-year-old executive director at a consulting firm in Washington, said that her family celebrates the holiday in a, "Christiany Muslim way." Since her son Eesa was named after Jesus, she joked that the family felt, "obligated" to celebrate Christmas because, "technically we have Jesus in the house." (Eesa means Jesus in Arabic.) Malik added that the white Christmas tree also doubles as an Eid tree to celebrate that Muslim holiday.
Morad Askar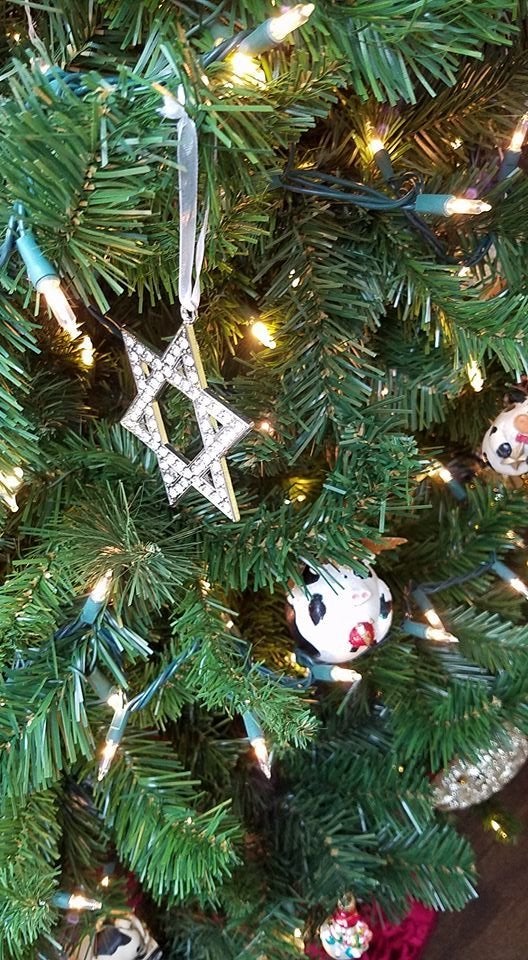 Perhaps one of the most striking examples of interreligious connection came from Morad Askar, a 45-year-old Chicago-based commodities trader originally from Libya. Askar sent me a photo of his interfaith Christmas tree that was adorned with ornaments featuring symbols of Christianity, Judaism, Islam and other faiths. Askar explained that to his family, "Christmas is when we celebrate Jesus and all of humanity."
"'Christmas is when we celebrate Jesus and all of humanity.'"
That was the very sentiment of my father, who emphasized the commonality between Islam, Christianity and Judaism. In fact, many Muslims who responded to me highlighted the commonality of Islam with the two other Abrahamic faiths ― Judaism and Christianity ― as being the reason they celebrate Christmas.
In a time when some right-wing politicians and terrorist groups like the so-called Islamic State want to divide us by religion, Christmas has become a holiday that many Muslims see as a way to celebrate our common humanity and our common theological connections as one of the three Abrahamic faiths. And that even goes for some Muslims outside the United States.
So come this Christmas Day, countless Muslims will be celebrating Christmas the same way our Christian brothers and sisters are ― except for the serving of a traditional ham! From this Muslim to all those celebrating: Here's wishing you and your family a "holly jolly Christmas" filled with laughter and joy.
Related
Before You Go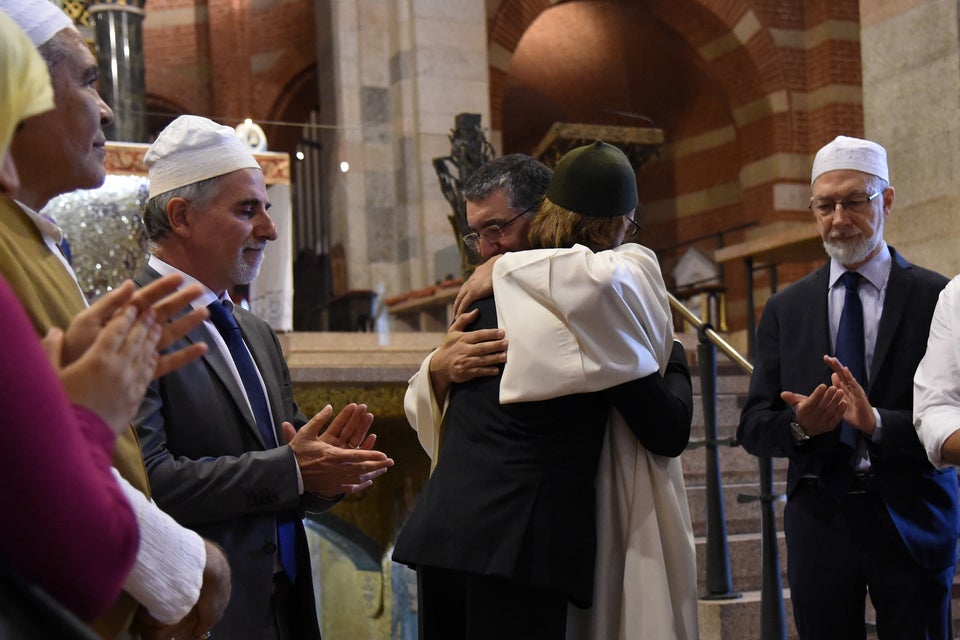 Muslims Attend Catholic Mass In Europe
Popular in the Community