What would it mean for people to trust each other?
As a Canadian Muslim, Assma Galuta says that question carries a lot of weight within her community. Not only is it affecting the way people perceive Muslims, but it is also has an effect on how Muslims see themselves.
"A lot of us have been made to feel like outcasts," the 24-year-old college student told HuffPost. "Western-born Muslims have to deal with this identity crisis of trying to fit into Canadian culture, but hold on to their faith as well."
Galuta teamed up with the production company Time Vision to conduct a social experiment. She asked her friend Mustafa Mawla, part of the Time Vision team, to stand blindfolded in Toronto's busy Yonge-Dundas Square. Two signs next to him read, "I am a Muslim. I am labelled as a terrorist," and "I trust you. Do you trust me? Give me a hug."
"The purpose of the blindfold was for him to give complete trust. To show Canadian society that he feels like he's a part of the community," Galuta explained. "Blindfolded, anyone could harm him or feel very angered. He's giving people his full trust and he wants to see if people trust him enough to give him a hug."
It turns out, Canada has a pretty big heart. From her personal experience of being harassed in the past, Galuta said she expected at least a few people to shout obscenities or react with Islamophobia. Instead, she saw people coming up to the young man with their arms wide open.
"I was very touched," Galuta said. "At the end of the day, it's about co-existing."
Before You Go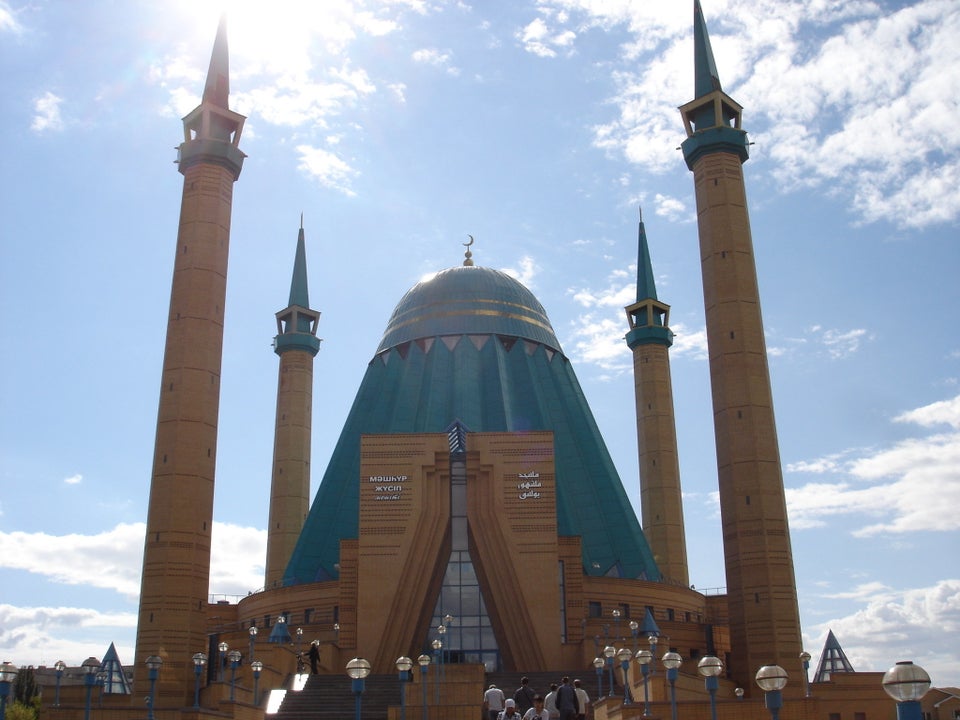 Amazing Mosques
Popular in the Community