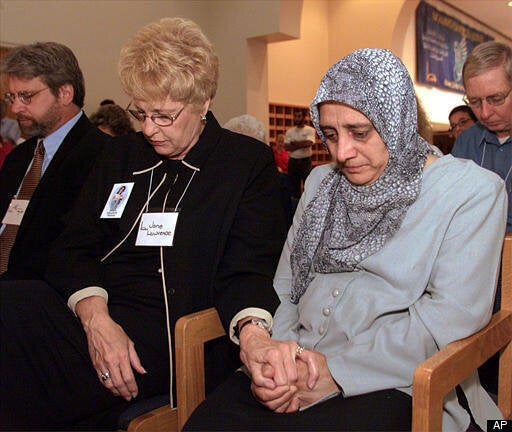 Islamic communities in America have experienced a harsh backlash of popular opinion following the attacks at Fort Hood, in which 13 people were shot to death by a devoutly Muslim Army psychiatrist.
"In the past, every time an incident like this happens, our community has to take the blame," Louay Safi, PhD, of the Islamic Society of North America, told WISH-TV News. "I believe there's a stereotype about Muslims in this country," he continued. "If a criminal happens to be any other religion, they say he's a criminal. But when the criminal happens to be Muslim, they say he's a Muslim. We're not happy as a community to have our faith dragged into those instances, but it's a reality now."
Tonic reports that to combat this stereotype, the group is hoping to mobilize Mosques and their members around the country to raise more than a million dollars for victims. The group hopes that these actions will help change public perception to show that the acts of one Muslim do not represent the entire Muslim community.
Related
Popular in the Community