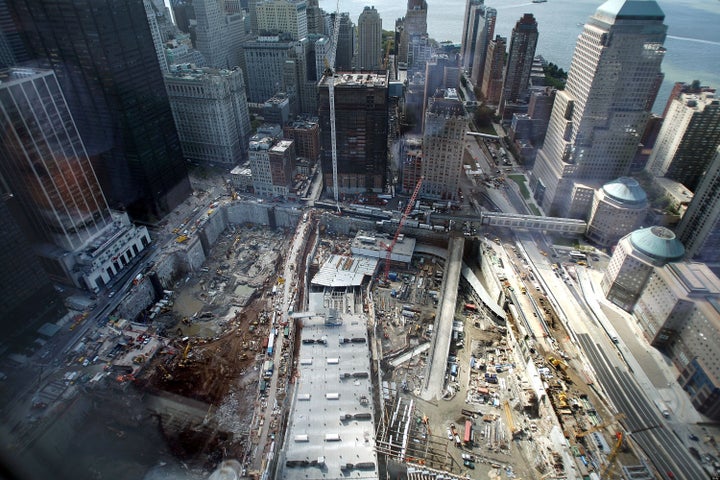 My family was spared the worst of 9/11/01 -- but it felt like a close call. My brother was midair on a trip back from Europe, set to land at John F. Kennedy Airport later that day. My father was waiting for him in Manhattan, and my mother and I were in the suburbs of Washington, D.C. waiting for both to come home. Every year, I am reminded that my brother came back safely -- and how incredibly lucky our family was. For many New Yorkers, however, the anniversary of 9/11 reopens much deeper wounds.
Although 10 percent of the victims of 9/11 were Muslims, for nine years since, the American Muslim community has been under tremendous pressure to educate, speak up, organize, and act on the behalf of our city and our country. It seems that a significant step forward is on the horizon -- one that may answer in full these calls to action.
Just yesterday, I sat down for coffee in one of the city parks in midtown Manhattan with my friend and mentor, Samir Selmanovic, a respected author and Founder of Faith House Manhattan. After exchanging our usual jokes about the insane pace of life in the city, he began excitedly telling me about what may be among the most high-profile building projects of the decade: the creation of a fifteen-story Muslim Cultural Center in lower Manhattan known as "Cordoba House." The name itself hearkens back hundreds of years to the time in Spain when Jews, Muslims, and Christians coexisted and thrived together.
News of the planning process has already reverberated throughout the media in different ways. The New York Times entitled its story, "Muslim Prayers and Renewal Near Ground Zero"; CNN reported its own rendition, "Mosque to go up near New York's ground zero"; and NPR presented its piece, "Muslims Will Use N.Y. Center To Fight Extremists." Some organizations have begun fear mongering, too.
But Samir gave me a personal view into what the Muslim Cultural Center will be and why he came out to publicly support its creation, as a Christian, at a meeting of the Community Board of Lower Manhattan last week. In his formal letter to the Community Board, he explained that "The Muslim Cultural Center in downtown TriBeCa would be an independent institution, not only a place where people can learn about Islam, but also a place where Muslims can give space to people of other faiths and convictions to express their views and speak to the issues of the day and make our city, country and the world a better place." But in person, his explanation was a bit more to the point: "Muslims want to stand with the city and the United States against the thugs. Just imagine! This center will be a historical step forward for indigenous American Islam. This is America, and American Muslims will make their own way!"
Yes, the Muslim Cultural Center will be located within walking distance of Ground Zero. Yes, its very existence will no doubt irk those who blame Islam for 9/11. But for those with more nuance and a willingness to grasp how deeply democratic values run through Islam, it will likely be a masterpiece -- and a living, deeply American monument to 9/11.
Core advisers to the Muslim Cultural Center come from different Jewish Community Centers; the American Society for Muslim Advancement and Cordoba Initiative -- the organizations co-sponsoring the center -- are leaders in interfaith engagement; and within the very blueprints for the Cordoba House exist plans for a conference center intended to welcome non-profits from all religious traditions.
In my view, the Muslim Cultural Center will be the greatest threat to the religious extremists who conducted the attacks on the World Trade Center. The center will be a base from which to combat destructive ideologies wherever they originate -- not with bombs, but with better ideas and more successful programs. It is shaping up to be a place where the voice of mainstream American Islam will be articulated and heard around the globe.
In his book, What's Right With Islam is What's Right With America, Imam Feisal Abdul Rauf, one of the central leaders involved in envisioning the Muslim Community Center, explains, "Religion is about connecting humanity with God." The genius of the American religious scene -- at its best -- is that believers may practice without maligning those who observe other traditions or choose not to partake in religion at all. The Cordoba Initiative and American Society for Muslim Advancement may well be setting the new benchmark for religion in America.
Calling all HuffPost superfans!
Sign up for membership to become a founding member and help shape HuffPost's next chapter