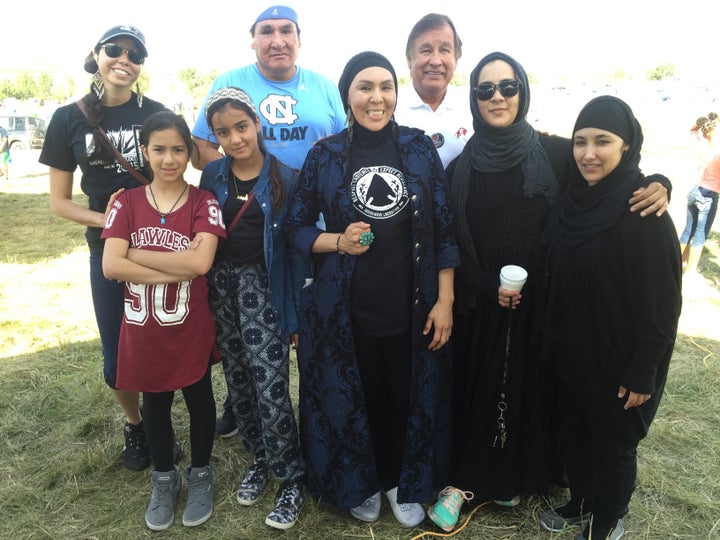 Indigenous people from across America have issued a rallying cry in defense of the earth at the Sacred Stone Camp in North Dakota ― and many faith traditions are heeding their call.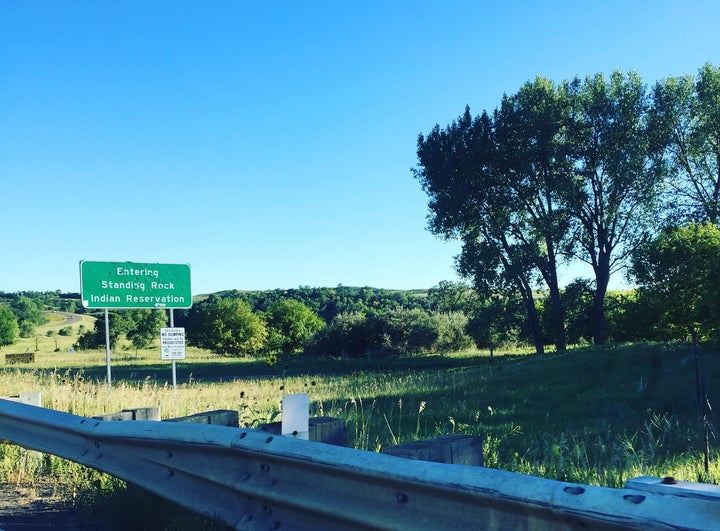 In recent weeks, American Muslims have signaled that they are also entering the fray. 
A coalition of Muslim organizations is teaming up to spread awareness about the gathering in North Dakota― and inspiring the American Muslim community to get involved. Spearheaded by the activist groups Muslim Anti-Racism Collaborative, MPower Change, and by indigenous converts to Islam, the coalition has raised over $12,000 online to support the Sacred Stone Camp. The funds will go towards supplying the camp with items like water, propane, food, and blankets, or towards the legal costs associated with protesting the pipeline in court. 
Watch MPower Change's video on Sacred Stone below: 
A delegation of native indigenous Muslim converts is planning to travel to Sacred Stone Camp with Imam Zaid Shakir, one of the co-founders of the Zaytuna College, a Muslim liberal arts college, and Imam Taha Hassane of Islamic Center of San Diego on October 10. This team plans to deliver Zam Zam water taken from a sacred well in Mecca, as a symbol of the importance of water in both Islam and native religions. 
Leslie Henderson Oajaca is a Spanish-speaking indigenous Muslim of the K'iche'/ Maya people of Guatemala. A convert to Islam, Oajaca will be part of the delegation of Muslims who are traveling to the camp. 
Oajaca said that the protest at Sacred Stone has helped inspire more indigenous Muslims "come out of the woodwork" and educate their faith community about environmental issues.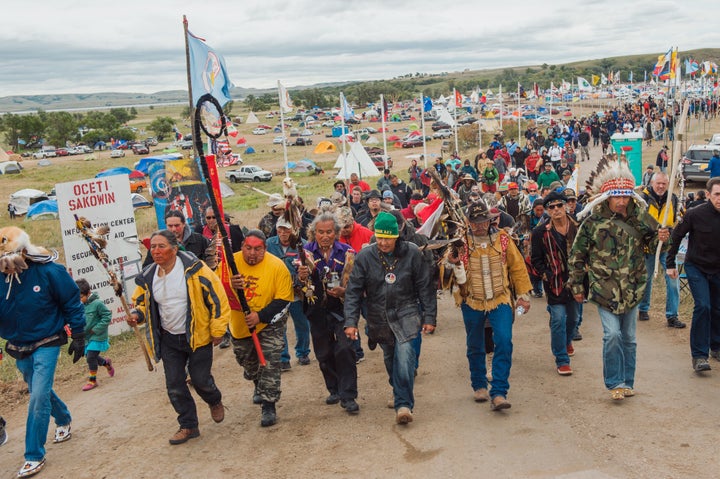 "Indigenous people are the first people to suffer from depletion of the planet. From South America to Canada, you see indigenous people getting active and beginning to move because we're the ones to suffer first." Oajaca told HuffPost. "We're trying to educate our own [faith] community about what's going on."
Oajaca told The Huffington Post that she sees a very clear connection between the gathering at Sacred Stone and the teachings of Islam ― in the way Prophet Muhammad treated animals to treat animals and talked about consumption.
She referred to a hadith, a recorded saying of the Prophet, in which Muhammad said that if someone has in his hand a sapling, they should plant it ― even if it was Resurrection Day and the world as we know it was coming to an end.
"The idea is to finish doing your good deeds, and it is such a great deed to plant a tree. Whatever benefits come from planting that tree, if that tree gives shade to someone, you're getting God's blessings from that, if that tree feeds people, you're getting blessings from that," Oajaca explained.
We are caretakers of this planet.

Leslie Henderson Oajaca
After talking to tribal leaders and gathering information about the needs at the camp in October, the team plans to return to Sacred Stone in November to deliver donations and supplies.
"In the Quran we're told that we are caretakers of this planet," Oajaca said. "That means we fight for human beings, for animals, and for the planet itself, and the preservation of all life, including the life that lives in water."
Calling all HuffPost superfans!
Sign up for membership to become a founding member and help shape HuffPost's next chapter
BEFORE YOU GO
PHOTO GALLERY
North Dakota Pipeline Protests