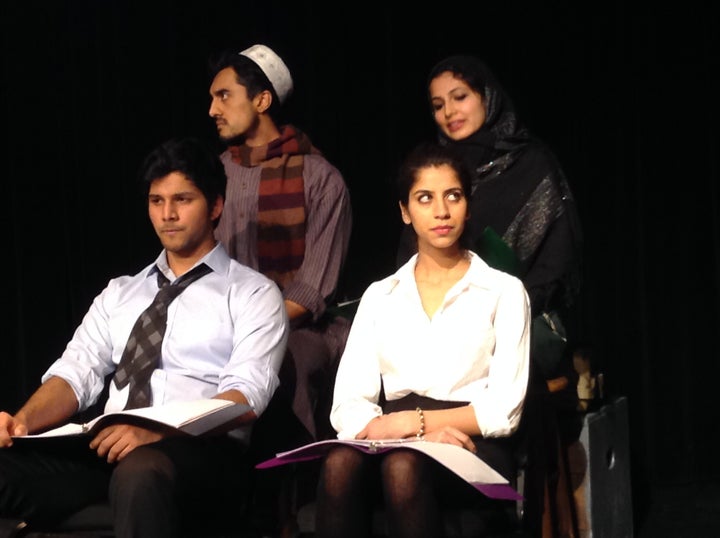 Islamophobia is all over social media and it's getting uglier.
Remember that sweet little boy you knew in grammar school? Well, now he's on Facebook spewing fear and talking smack about immigrants, buying guns and prepping for the invasion of Obama's secret Muslim army! And what's worse is that dozens of his friends are happily giving him the thumbs-up.
You can thank more than just a few major presidential contenders for the uptick in hatred, but in truth Islamaphobia has been around longer than just this election. Let's face it; Since 9/11 it has been as big a part of our American agenda as apple pie and baseball. (Wait? Do people still eat apple pie?)
Yes, it's scary out there. There are Muslim terrorists in the world and they hate Americans. The Muslim debate is a trending giant, and recent terrorist attacks in Brussels and Spain (being that those are the attacks that make the evening news) certainly have intensified the fear factor. That local authorities scramble to load up mass transportation and public places with armed soldiers and check-points doesn't help. Or does it? Either way, the problem is highly visible and close to home.
That's what makes Anand Rao's new play, "A Muslim in the midst" so unique, if not timely. It's typical for Americans to believe that a fear of Muslim terrorists is exclusive to our U.S. major metro areas, but for the first time on a New York stage, we will see that's not true.
Set halfway across the globe in Bangalore, India just days after 9/11, the play establishes that fearing Muslims is an international past-time.
Told from the perspective of two couples: one a poor Indian Muslim couple in search of a ride home and another "Americanized" Indian couple willing to ignore all warnings and offer them a lift. The play is mostly a dialogue, a conversation that takes place in a car as two couples from very different cultures attempt to understand each other.
Mr. Rao explains: "Soon, the four characters find themselves drawn into an uncomfortable conversation. They trade candid thoughts bringing forth the numerous challenges even well meaning people face when trying to fight perceptions based on religion, outwardly appearance, social mores, financial status and other opinions," he says. "The play is designed to pique the imagination of the audience'"
At an early reading (the play is in pre-production and not scheduled to open in New York's Thespis Festival until September, 2016) the playwright mentioned that the story is based on real events he experienced. Everything happened as described except for the dialogue.
"In the real story, very little was spoken," he says. "A large part of the conversation took place deep inside the characters' minds. The noises of doubt and fear were loud enough to make the space we shared very uncomfortable. I had to build up the story considerably, add a few elements to make it playable on stage, and for the actors to enact. However, if you look deep into the original actions, you will see that it's a very unusual incident even without any dramatization."
Politics, world events, and even religious bigotry, are subjects that have indeed made it to the stage before; but Islamophobia has never been presented from this angle.
"A Muslim in the midst leaves the audience with a lingering doubt," says Mr. Rao. "It certainly offers no treatise on the subject, and is neither prescriptive nor preachy. I think I have created an intense and entertaining play that transports the audience to another world that juxtaposes well against their own. A story that resonates well with what they see and hear all the time, set against a backdrop of events they feel very strongly about. If it goes beyond that and opens up some sort of a debate about the broader issues around acceptance of ethnic minorities and people of color, I would consider it an added bonus."
Mr. Rao is in crowd-funding mode and is preparing for a September opening at the Thespis Theater Festival in September, followed by an anticipated Off-Broadway run. For the first time since 9/11, we will see a piece of history that has never been portrayed before, presenting a topic that has overwhelmed our lives and political arena.
Find "A Muslim in the midst" on Facebook: https://www.facebook.com/A-Muslim-in-the-Midst-433677430167760/?fref=ts
Related
Popular in the Community