A man at a "Muslim-free" gun store and shooting range in Oklahoma accidentally shot himself on Tuesday in an incident the local sheriff seemed to have anticipated.
He has not been publicly identified, but is expected to recover.
"I saw several of those gentlemen out there yesterday," Sheriff Charles Pearson told Muskogee Now. "The way they were holding their weapons, with the fingers on the triggers, you can tell a couple of these gentlemen have no idea about weapons safety. It's like the Clampetts have come to town."
The store said on Facebook the shooting victim was not a volunteer, but a friend.
The post, signed by "Niki," said the incident was the result of "a malfunctioning chest holster." The safety strap of what was described as an "old leather chest rig" broke and the Colt .45 fell out, firing when it hit the floor.
Earlier in the day, a U.S. veteran who is a practicing Muslim showed up at the range to protest its policies, and was initially turned away.
However, the range softened its policy when they learned he was a veteran and allowed him in.
"They're saying now it's just [banning] someone who's an extremist or terrorist," Martin told the station.
The store made headlines around the nation earlier this month when it posted a sign saying: "This privately owned business is a Muslim free establishment, we reserve the right to refuse service to anyone. Thank you."
The Council on American-Islamic Relations has called the sign illegal, and compared it to "whites only" signs at businesses before the Civil Rights movement. CAIR has also denounced the federal government for so far refusing to take action against business that have declared themselves "Muslim-free" zones.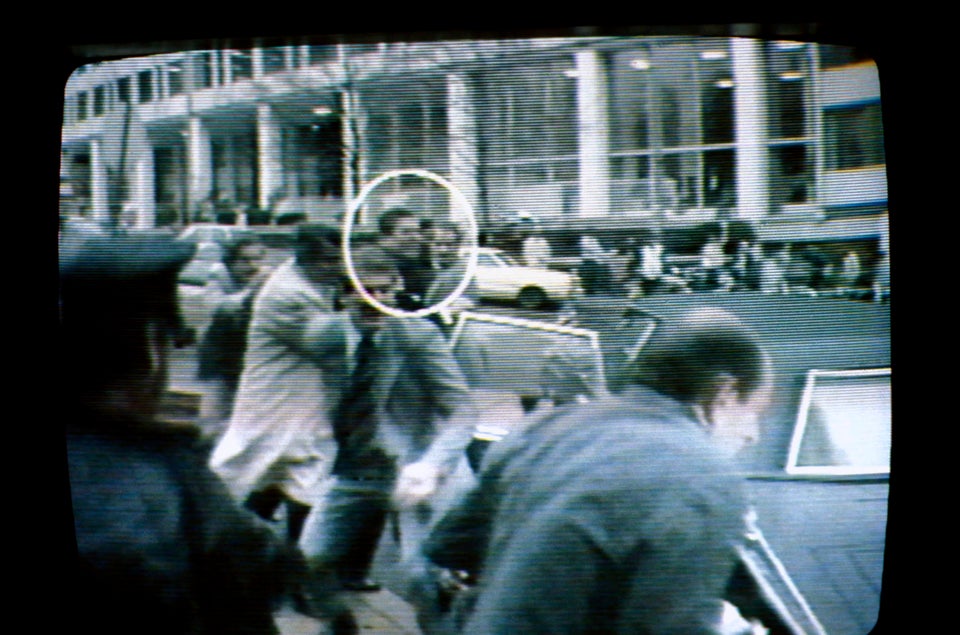 Pivotal Moments In The U.S. Gun Control Debate
Related
Popular in the Community