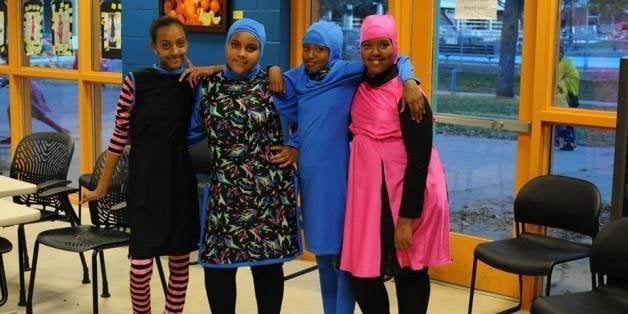 The Cedar Riverside girls' community basketball team in Minneapolis had a big problem.
Being of the Muslim faith, the middle-school students dress in hijabs, which tend to get in the way of the action on the basketball court. Though the girls could go without headscarves during twice-weekly girls-only sessions at their home gym, the Brian Coyle Community Center, this significantly limited their playing time.
"I wouldn't be able to do moves or anything because of my skirt, and every time I run my wrap will keep falling," the team's point guard, Sihal Ali, explained to KARE, the Minneapolis NBC affiliate, this week.
The solution the girls arrived at, with the help of students at the University of Minnesota College of Design and the Tucker Center for Research on Girls & Women in Sport, were new uniforms they designed themselves to be culturally and religiously appropriate, while allowing them to play uninhibited. The initiative was supported by a university grant.
Officially unveiled at a fashion show event Wednesday on the University of Minnesota campus, the new uniforms consist of a long-sleeve tunic top, a flexible skirt, leggings and a tighter hijab, Minnesota Daily reports. They are made of a breathable fabric. The hijab is fastened in place with Velcro for added safety.
Female Muslim athletes have been blocked from participating in major events due to their headscarves.
Before You Go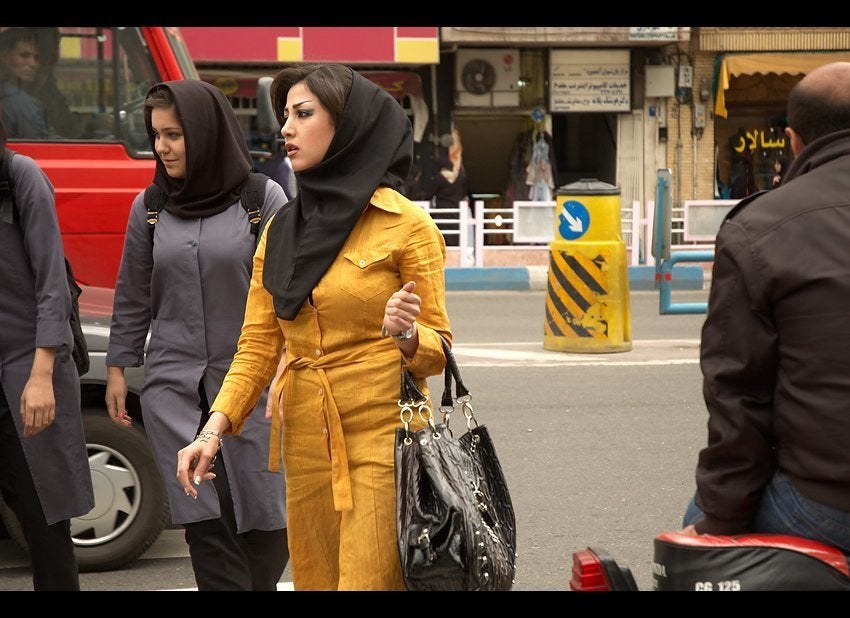 Hijabs, Niqabs, Burqas: Know Your Muslim Veils
Popular in the Community