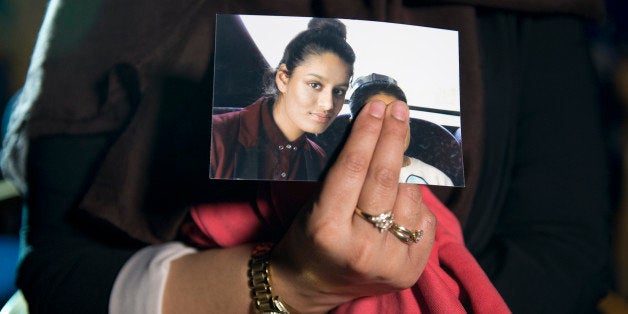 The Islamic State has run a slick media campaign to lure young recruits to its ranks -- and the strategy has attracted women as well as men.
On Feb. 17, three teenager girls boarded a plane to Turkey from London and were subsequently smuggled into Syria with hopes of joining the militant group, according to BBC.
Before their departure, Shamima Begum, 15, Amira Abase, 15, and Kadiza Sultana, 16, may have been in contact with Islamic State recruiter Aqsa Mahmood, a 20-year-old Scotland native who goes by the name Umm Layth (which translates to "Mother of the Lion").
The three follow in the footsteps of dozens of other women from Europe and the U.S. who have traveled to Syria in recent months to join the Islamic State -- a phenomenon that women's rights activist Sara Khan is out to stop.
Khan composed an appeal to Islamic State hopefuls, titled "A letter to young Muslim girls if you are considering leaving the UK to join ISIS," and published it on Inspire, an NGO she co-founded which works to counter extremism and gender inequality.
"Dear Sister," Khan writes, "You won't know me but like you I too am British and Muslim. Some of your friends may have gone out to join ISIS and you are also considering going out too."
Khan recounts the Islamic States' enticing -- but empty -- promises of providing women with homes, husbands and connection to God, all of which amount to lies "in the wickedest of ways."
Just because your liars are cloaked in religious clothing, speak in a religious language, and claim to be speaking in God's name does not change the simple fact that you are being lied to through a gross manipulation of the teachings of our faith. You are being lied to first and foremost about your religious duty as a Muslim but also about the reality of life under ISIS. And the thought of you destroying your life, for a pack of lies is what motivates me to write this letter. Because you deserve to know the truth and to live a fulfilled and happy life.
The group's religious authenticity has been debated by Islamic scholars, political pundits, Muslim commentators and reporters alike. In November a group of more than 120 Muslim scholars from around the world signed an open letter to the "fighters and followers" of the Islamic State, roundly denouncing them as un-Islamic.
The so-called caliphate, or Islamic empire, the Islamic State claims to be forming runs "in direct contrast to the teachings of the Qur'an," Khan argues, by promoting the killing of innocents, sex slavery and rape, among other atrocities. What is more, she writes, there is a long history of interfaith cooperation in the region that the militant group fails to recognize.
Those who corrupt the earth by destroying lives, property, and nature are designated as mufsidun (corruptors and evil-doers) who, in effect, wage war against God by dismantling the very fabric of existence, yet this is what ISIS have committed themselves to.

Islam does not seek to impose itself over other religions. The Qur'an states that God has made people different and diverse as a test so that we may come to "know one another, not despite each other". Human diversity is [...] part of the divine plan, and the test is for human beings to co-exist and interact despite our differences.

Most importantly, the journey into the ranks of the Islamic State is a life sentence for most, Khan writes.
"Young women realizing the error of their ways, have tried to escape but many have failed," Khan relays. "The ability to fulfill any dreams you may have once had will be over as you discover how your identity, agency and freedoms are all denied and suppressed."
For these reasons, she says, Muslim women should support one another in rejecting the "poisonous ideology."
Related
Before You Go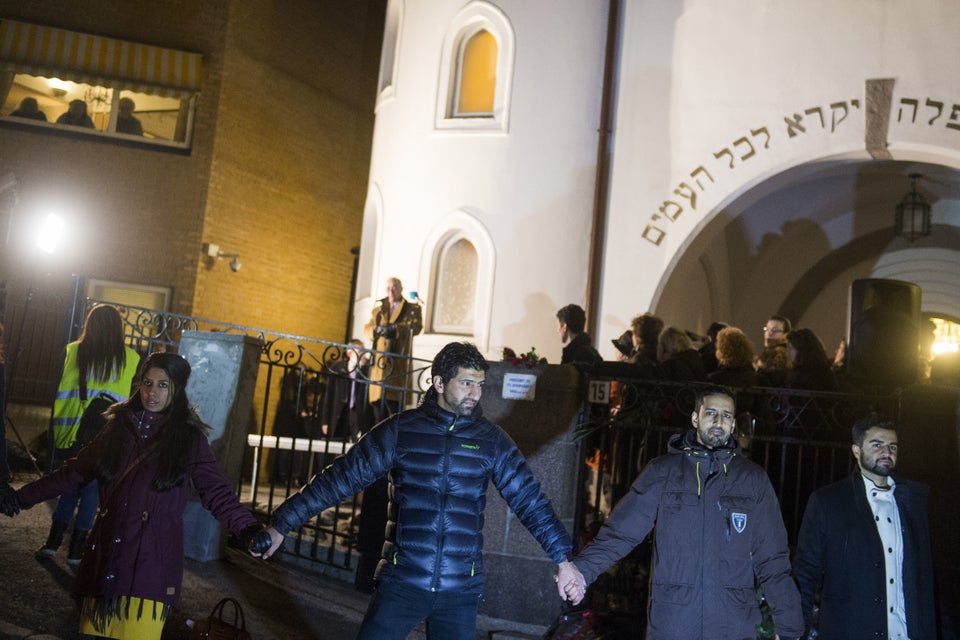 Oslo Muslims Form 'Peace Ring'
Popular in the Community