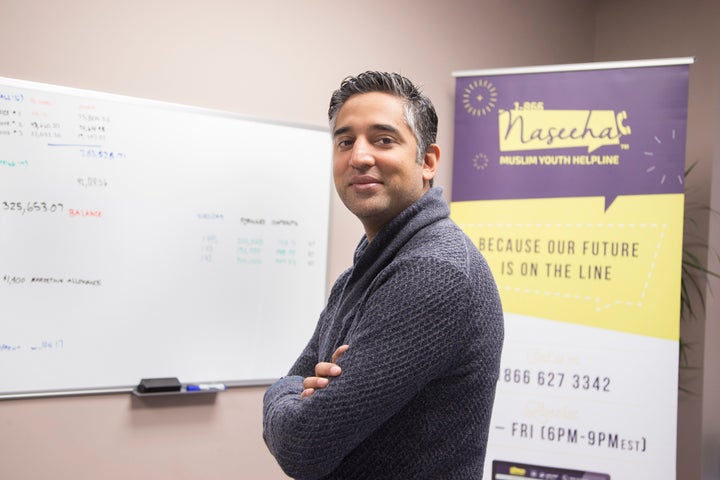 Two telephone helplines that offer counseling and support to Muslims in North America were flooded with calls during and after the U.S. presidential election, according to NBC News.
Islamophobic rhetoric was a core part of Trump's campaign. In the past, he's floated the idea of banning Muslims from entering the country and even been open to the idea of registering American Muslims on a national database. He's now surrounded himself with advisors who harbor prejudiced views of Islam.
All of that has resulted in anxious calls to her organization, according to NISA helpline director Tanweer Ebrahim. NISA specifically provides free, confidential telephone counseling for Muslim women. In 2015, it reportedly received 3,579 calls. That number increased to about 4,500 in 2016. In particular, Ebrahim says she saw a 3 to 4 percent bump in calls after the election.
"We have mothers fearing for the treatment of their children in school. And overall, they're worried for the future of their children with a Trump presidency," Ebrahim told NBC.
Naseeha's founder, Yaseen Poonah, said that calls to the youth hotline increased from 4,000 in 2015 to 16,000 in 2016. Many of those calls reportedly went unanswered because the organization is short-staffed ― a problem Poonah is attempting to fix by recruiting and training new volunteers.
Poonah told The Star that the boost in call numbers could be a result of better word of mouth, advertising and success on Google search. But he also tied the uptick in calls to the U.S. election. Along with calling about issues that affect young people of all religions ― like depression and bullying ― it's also becoming more common for Naseeha to receive calls about discrimination.
"Youth are struggling with the sentiment that they don't belong and that is manifesting itself in unhealthy behaviors," he told The Star. "Admittedly, we are a little concerned about what will happen after Inauguration Day."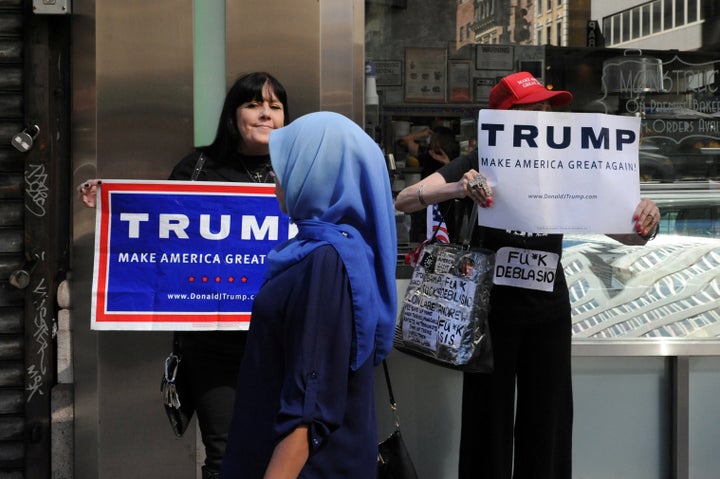 Ibrahim Hooper, National Communications Director for the Council on American-Islamic Relations, or CAIR, told The Huffington Post that he wasn't surprised that many of the calls were coming from American Muslims, whom he said have been feeling "stress and strain and apprehension" in the weeks leading up to the inauguration.
"This just says we need to do more here in the U.S. to deal with these issues," Hooper said. "Very often, we get so caught up in protecting civil rights and dealing with social justice issues, that people can fall through the cracks with their personal concerns."
While Islamophobia has never been a patient's primary complaint, Herzig believes anti-Muslim political rhetoric has had a negative impact on his patients' mental health.
"American Muslims are fearful of policies that might target them under the incoming administration. The outcome of the election has generally exacerbated issues like depression and anxiety for American Muslims who had been suffering from them prior to the election," Herzig told HuffPost in an email.
But despite these fears about life under a Trump administration, Herzig said that another narrative is also emerging within the community ―a story of increasing civic engagement and resilience.
"For Muslims with depression, anxiety and other challenges, the presidential election does not need to reinforce a personal narrative of victimhood or aloneness, but it also undeniably reflects the fact that, for nearly half of their fellow voting citizens, Trump's anti-Muslim rhetoric was not disqualifying," Herzig wrote. "My response as a psychologist involves validating that pain and being realistic about the obstacles ahead, but also emphasizing the idea that fear and despair can be the exception and not the rule."
Popular in the Community