FIBA, basketball's international governing body, had been considering the change since the Qatari women's basketball team withdrew from the Asian Games in September 2014 because players were not allowed to wear hijabs on the court. FIBA had also prevented Sikh men from wearing turbans and Jewish men from wearing yarmulkes during games.
FIBA instituted a two-year trial period in 2014, during which some athletes were granted exceptions to don religious headwear during games.
The organization justified its policy by arguing that the headwear could pose dangers to the athletes. But it left some players in a "holding pattern" as they sought to play in international competitions, Bilqis Abdul-Qaadir said in 2014. Abdul-Qaadir, a Muslim American woman who wore hijab while playing college basketball at Indiana State University, said the ban prevented her from seeking a professional contract in Europe.
"I was that close to the dream and then just because of my religious beliefs or something that I wore was going to stop me from playing," she told USA Today in 2015.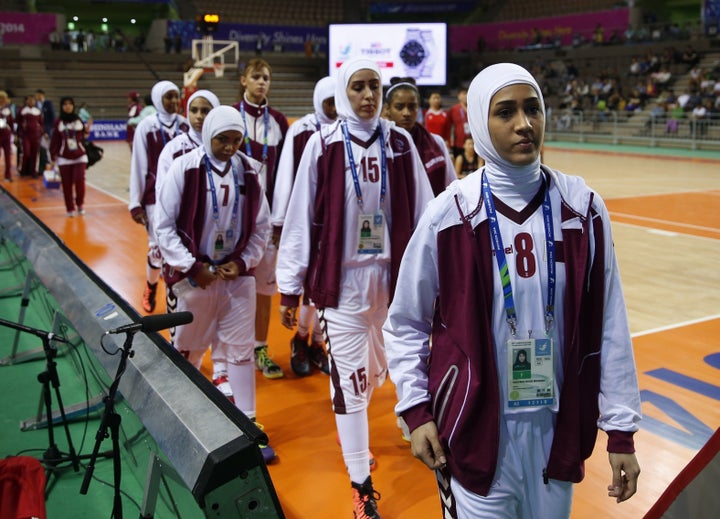 "I shouldn't have to decide between faith and sports," Indira Kaljo, a Bosnian-American basketball player who challenged the ban, told ThinkProgress in 2014. "And not just me, players around the world."
The newly ratified rule will take effect on Oct. 1. It will allow religious headwear ― including hijabs, turbans and yarmulkes ― as long as it is consistent with the team's uniform colors (or black or white), does not cover the face, eyes or nose, and doesn't pose danger to the player wearing it or opponents, according to a FIBA release.
"The new rule comes as a result of the fact that traditional dress codes in some countries ― which called for the head and/or entire body being covered ― were incompatible with FIBA's previous headgear rule," FIBA said.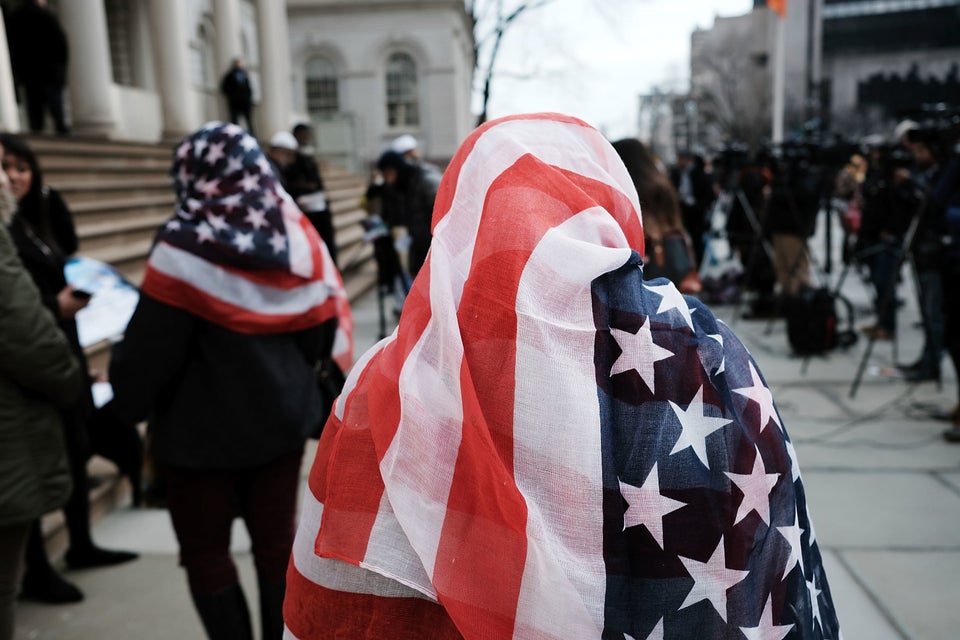 World Hijab Day Rally In NYC
Popular in the Community