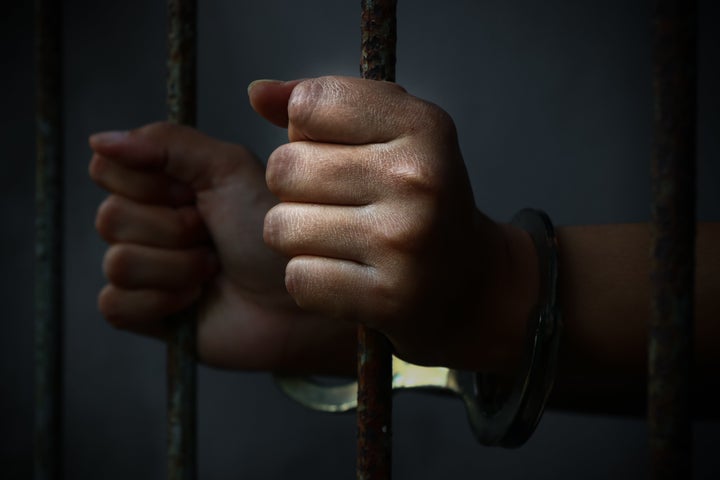 Valeriece Ealom, a 49-year-old Muslim woman, said correctional officers at the Leavenworth Detention Center (LDC) called her headscarf a "rag" and ordered her to remove it if she wanted to leave her cell.
When she filed complaints with prison management about her treatment, officials failed to take any significant corrective action, according to the national legal advocacy group Muslim Advocates.
"The actions that have taken place in the Leavenworth Detention Center are in clear violation of federal law," Nimra Azmi, a staff attorney for Muslim Advocates, said in a statement.
The LDC, a maximum security facility, has come under increased scrutiny after a Justice Department audit last year found evidence of understaffing, security problems and deceptive practices there. The LDC has also been accused of recording phone calls between prisoners and their lawyers.
Ealom has been at the LDC since November 2017, when prosecutors revoked her parole in a drug case, The Kansas City Star reported. She informed the facility of her desire to wear a headscarf, and an LDC chaplain provided her with two headscarves to wear.
After she started covering her hair, she claimed, three corrections officers started to harass her ― insisting that she remove the "rag" or face discipline. According to Muslim Advocates, the harassment escalated after Ealom notified prison management about the officers' actions.
One day in January, two officers reportedly refused to let her leave her cell to receive her daily medications while wearing her headscarf. One officer threatened to put her in solitary confinement and said that "any grievance she filed would be shredded," the Muslim Advocates letter stated.
In subsequent incidents, the group claimed, a third officer confiscated Ealom's headscarf on the pretext that it was "contraband" and "belligerently" interrupted her during prayers. She also claimed that at one point she was locked in her cell and told that "because [she is] Muslim, [she] had to stay in her cell and pray."
Muslim Advocates said Ealom repeatedly informed LDC management about the officers' actions. In February she tried to file a federal civil lawsuit about the matter, without a lawyer. The judge, finding that she didn't provide enough information, dismissed her suit in June, The Kansas City Star reported.
The LDC's management has refused to properly address the situation, Muslim Advocates claimed. The group alleged that CoreCivic's employees have violated federal law by infringing on Ealom's right to practice her faith. The group also faulted the U.S. Marshals Service for failing to ensure that CoreCivic is meeting federal detention standards.
"Despite being aware of the officers' bigoted and discriminatory conduct, LDC's management has not taken any meaningful steps to address the situation," Muslim Advocates wrote in its letter. "In fact, by refusing to take any corrective action, LDC's management has only blessed further wrongdoing."
CoreCivic responded to the letter by stating, "We do not tolerate discrimination of any kind, and cultural and ethnic sensitivity education is part of every employee's training."
"CoreCivic cares deeply about every person in our care, and we work hard to ensure those in our facility are treated respectfully and humanely," Amanda Gilchrist, the company's public affairs director, told HuffPost in an email.
She declined to comment about any of the specific assertions Ealom made about the officers' conduct or to say whether the employees involved were disciplined in any way.
Gilchrist said the facility has a "robust grievance process" for inmates to raise concerns.
"Ms. Ealom has availed herself of those mechanisms on several occasions, and the facility has responded and continues to respond appropriately," Gilchrist wrote. "Both the facility Chaplain and Warden have provided assistance to Ms. Ealom with regard to her religious head gear, and will continue to address any concerns she raises promptly."
A representative for the U.S. Marshals Service did not respond to HuffPost's request for comment. A spokesman for the agency told The Associated Press that it is looking into the allegations.
Muslim Advocates is insisting that the LDC take steps to train, supervise and discipline the corrections officers involved in Ealom's alleged mistreatment.
"We ask that CoreCivic and USMS take immediate measures to address the pattern of religious discrimination at LDC and ensure that Ms. Ealom and other Muslim women housed in CoreCivic and U.S. Marshal facilities around the country can practice their faith without fear of harassment or retaliation," the group stated.
Related
Before You Go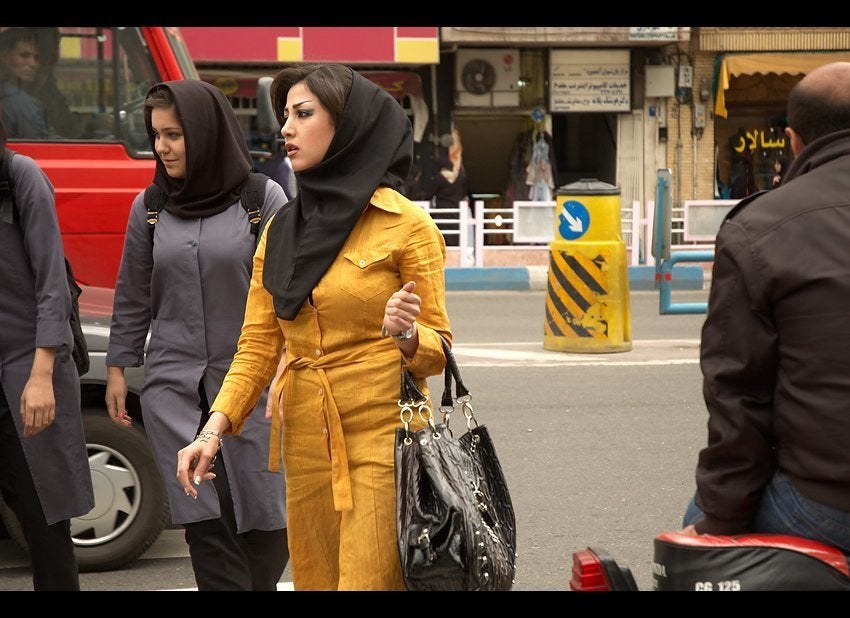 Hijabs, Niqabs, Burqas: Know Your Muslim Veils
Popular in the Community