A hate crime task force is investigating who spray-painted a swastika and anti-Muslim graffiti on a Muslim man's car in Palmdale, California, on the final day of Ramadan.
Lt. Belinda Johnson of the Los Angeles County Sheriff's Department confirmed to The Huffington Post that officers had responded to the scene of the vandalism a little after noon on Tuesday.
A swastika and "USA" were spray-painted on a gray truck, which had been parked in Palmdale, Johnson said. The truck's windows had also been smashed in.
Photos posted to social media show the words "terroist [sic]" and "F**k Muzlim [sic]" also spray-painted on the truck.
"The victim is of Islamic faith, but he had no idea who would have wanted to damage his vehicle," Johnson said. KABC identified the victim as Ahmed Muqadarati.
"Some asshole decided to trash my brother's car....this happened in Palmdale CA guys," tweeted Muqadarati's sister-in-law, Honai Shaghasi. She asked that questions about the incident be directed to a Twitter account she identified as her brother-in-law's. Messages sent to that account were not immediately returned.
KABC reporter Marc Cota-Robles posted photos of the truck to Facebook.
"A Palmdale man I just interviewed thinks his truck was vandalized because he's Muslim," he wrote. "He says he was born in America & has no idea who did it..."
Cota-Robles also tweeted that Muqadarati "says he's not afraid to say he's Muslim after his truck was vandalized."
"I am also a citizen of America," Muqadarati told KABC. "I'm the type of guy that goes to the mosque almost every day, if I can. I know people see me around, and I'm not afraid of saying that I'm a Muslim. Obviously, it looks like somebody hated me because I'm a Muslim."
Johnson said her department's hate crimes task force is investigating the incident.
The act of vandalism occurred on the final day of Ramadan, the Islamic holy month marked by daily fasting, after a week in which Muslims across the U.S. were allegedly targeted because of their faith.
Last week, a man in Minneapolis allegedly made anti-Muslim remarks before opening fire on a group of men wearing prayer robes. Two of the men were shot and injured. In Houston, a Muslim optometrist was shot and badly injured while walking to his mosque. And in Brooklyn, New York, two young Muslim men were brutally assaulted by a man who allegedly said "you fucking terrorist."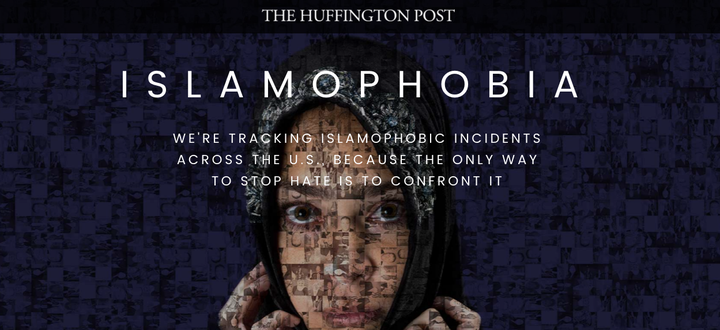 This post has been updated with the victim's identity and other additional information.
The Huffington Post is covering anti-Muslim discrimination and those who are working to combat it. The Islamophobia tracker is our effort to create a thorough look at the scope and severity of Islamophobia, and illuminate initiatives and discussions that aim to stop it. Why? Because hate and bigotry are toxic for everyone. If you have a story you'd like to share, please email us at islamophobia@huffintonpost.com.
Popular in the Community