A Muslim man says former coworkers at Bed Bath & Beyond called him a "terrorist" after he grew out his beard, and alleges the chain later fired him because of his religion.
Jose Alcantara, 38, filed a lawsuit against the home goods company on Friday. He began working as a department manager at a Bed Bath & Beyond location in Manhattan in October 2012 and lost his job in early 2014 for not coming to work after a vacation -- although Alcantara says someone at the company altered his schedule without notifying him.
"I'm 100 percent convinced that he was fired simply because he was practicing his religion," Alcantara's lawyer, Adam Slater, told The Huffington Post. "The beard put everyone on notice that he was Muslim. Before they knew he was a Muslim, they were treating him great."
When Alcantara's mother-in-law was dying of cancer in February 2013, he grew out his beard to more deeply connect with his faith, according to the lawsuit. 
Alcantara's beard was "regularly groomed" and "trimmed" and did not exceed the "length of a fist" in compliance with Bed Bath & Beyond's grooming policies, the suit notes.
After he grew out his beard, Alcantara's colleagues allegedly made comments like "Good morning, terrorist" and "Come here, terrorist," according to the lawsuit. He reportedly complained multiple times to the human resources department and upper management of Bed Bath & Beyond, but was told the comments were "just a joke."
The human resources department specifically questioned Alcantara at the request of store manager Kellie Marsalli, the lawsuit says. A human resources staff member allegedly asked him, "What's going on with the beard thing?" and told him, "Kellie keeps harassing me about the beard."
Alcantara reportedly explained that he was Muslim and that his beard was in adherence with his faith. His colleagues then asked him questions he found "inappropriate," like "Why don't you believe in God?" and "Why aren't you Christian or Catholic?" 
After Alcantara complained about coworkers' comments again, a human resources employee allegedly asked him "off the record" if he was "seriously following the Muslim religion." The employee also reportedly told Alcanatara that Marsalli was still inquiring about his beard.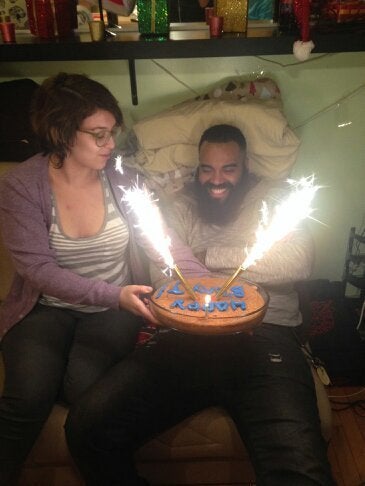 Alcantara lost his job after he didn't show up for work on Jan. 3-5, 2014. He was scheduled to be off work on those three days, according to the suit.
Slater says someone later altered Alcantara's schedule to read "CL" on the last three days of the week -- meaning he was responsible for working a closing shift.
"The only person with authority to change the schedule is Marsalli," Slater said. He claimed no one notified Alcantara of the change.
Alcantara reportedly returned to work as scheduled on Jan. 6. The next day, Marsalli fired him "for being a no call no show," the suit claims. 
"Once they found out he was a Muslim, he was systemically targeted for his religion," Slater said. "He was targeted; it was a complete setup. The whole situation was a setup so he [could] be fired."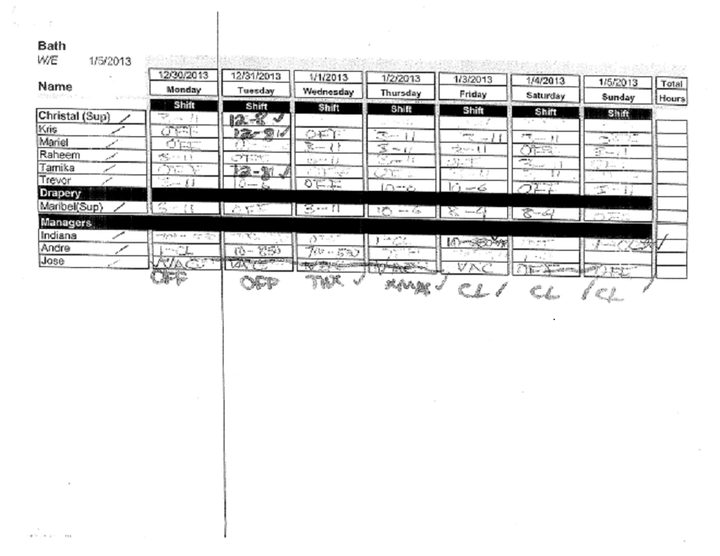 According to the lawsuit, the Equal Employment Opportunity Commission determined in July 2015 that Alcantara was discriminated against on the basis of his religion, and issued him a "right to sue" letter in September. 
Bed Bath & Beyond said it has "zero tolerance" for "any form of harassment or unlawful discrimination" in a statement the company released to HuffPost. 
"We disagree with the lawsuit's characterization of the circumstances that gave rise to this employee's termination from employment," the statement read. "It should be noted that an EEOC 'right to sue' letter is a preliminary step in the litigation process, which in due time requires a full examination of the merits of a case. We encourage the public to reserve judgment until all of the facts are aired in the appropriate court of law."
REAL LIFE. REAL NEWS. REAL VOICES.
Help us tell more of the stories that matter from voices that too often remain unheard.