An accomplished and diverse group of people -- Muslim and non-Muslim -- who share a common concern about growing extremism and the threat it poses to social, political, and economic cohesion, gathered last week at the Harvard Club to hear from journalists and NGO leaders about the dangers and solutions to terrorism. The event, introducing a major new initiative to counter extremist violence focuses on scaling-up proven programs to counter violent extremism, was hosted by Canadian entrepreneur and philanthropist Paul Stevers.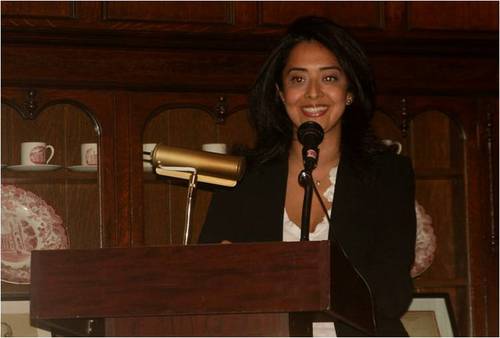 Kiran Khalid, Field Producer for CNN New York who covers domestic terrorism.
Kiran Khalid, field producer for CNN New York Bureau who covers the domestic terrorism beat, and Karen Zraick of the New York Times, presented. "The threat is not just in the Muslim community, but rather it is present and growing here in the U.S. and among many sectarian groups," Chic Dambach, president of Alliance for Peacebuilding, told those assembled.
Kiran has more than ten years of newsroom experience. For the past year she has been covering terrorism stories for CNN and has just returned from three months in Pakistan where she worked at the network's foreign bureau in Islamabad. Kiran also teaches at the CUNY Graduate School of Journalism.
Lucas Welch, founder and chief innovation officer of Soliya, also presented as an example of successful organizations countering extremism. Soliya works to build understanding between people around the world via technology.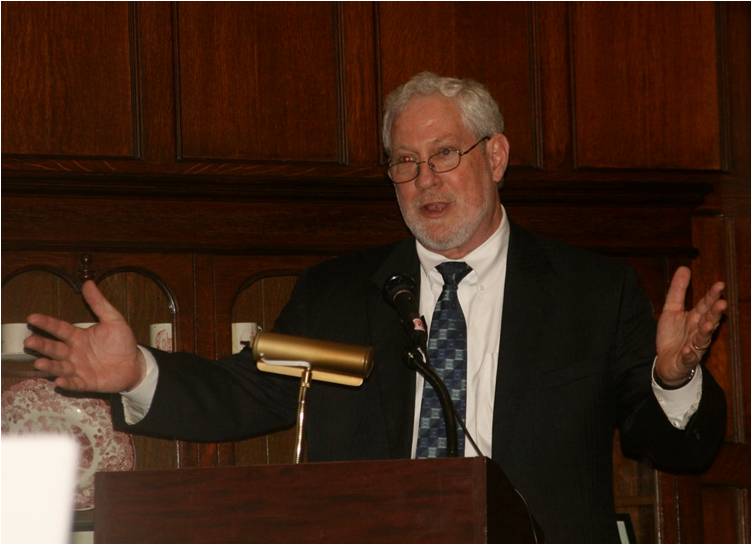 Chic Dambach, President and CEO of the Alliance for Peacebuilding.
Chic Dambach, president and CEO of the Alliance for Peacebuilding, told the group:
The vast majority in all societies are moderates who want to live safely in their own chosen way and allow others to do the same. Our task is to help those in any society who might be inclined to embrace an extremist agenda to recognize how inappropriate and futile that strategy is, and to become part of the larger and more reasonable moderate community.

There is nothing wrong with firm beliefs and commitments, but it is fundamentally wrong to impose those views on others through fear and force.

At the Alliance for Peacebuilding, we build networks among people and organizations that are trained, skilled and dedicated to building a more peaceful world. We work in partnership with local governments and civil society organizations to change attitudes and establish systems and structures to resolve conflicts.
Chic manages the more than 60 member Alliance for Peacebuilding and major initiatives of this alliance such as the Global Peace Index. Previously he was CEO of the National Peace Corps Association, the network of former Peace Corps volunteers and staff.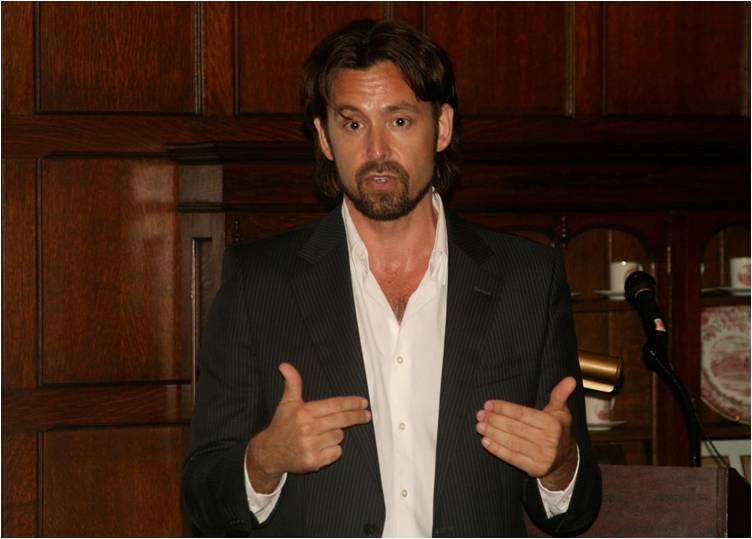 Lucas Welch, founder of Soliya, wants every American student who graduates from college to have a meaningful cross-cultural experience to help thwart extremism.
Lucas Welch, founder of Soliya, illustrated one example of the many ways bridges can be built between very different societies and mutual respect can be achieved. Soliya uses the latest technology to connect college students from the U.S. and the Middle East to make personal connections and share values. Several other organizations in our network facilitate dialogue, promote education, and address the root causes of violent extremism. Lucas stated:
We're envisioning Fulbright 2.0.... a world in which every American student who graduates from college has had a meaningful cross-cultural experience whether they do it in Cairo or from their computer in Kansas.
Prior to his work with Soliya, Lucas was a producer for ABC News working with Peter Jennings. He also taught media at Birzeit University, and conducted research at the Berkman Center for Internet & Society at Harvard University. Lucas also worked as the Director of Communications for America Abroad Media and served as the Associate Producer on "The Shape of the Future" - a documentary series produced in Arabic, Hebrew, English, and French about the Israeli-Palestinian conflict.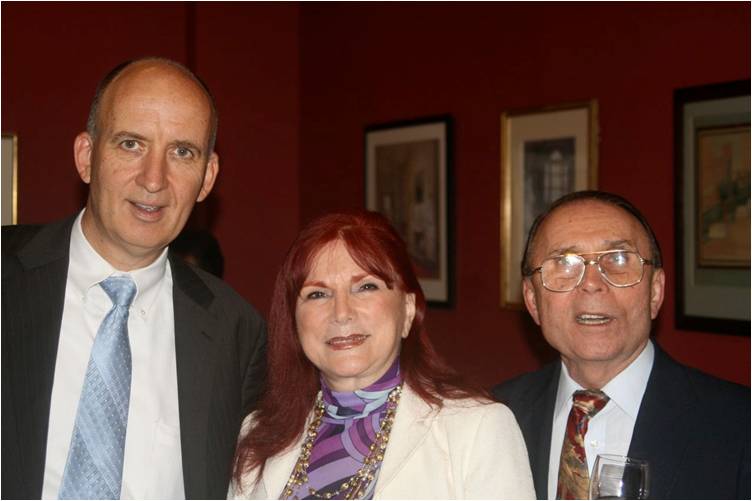 The event was hosted by Canadian entrepreneur and philanthropist Paul Stevers (l).
Paul Stevers is the founder of several for-profit and non-profit organizations, including CharityHelp International. He spends much of his time creatively applying technologies to help solve societal problems and promote sustainable development. He is the founding sponsor of the Peace through Moderation project (PtM).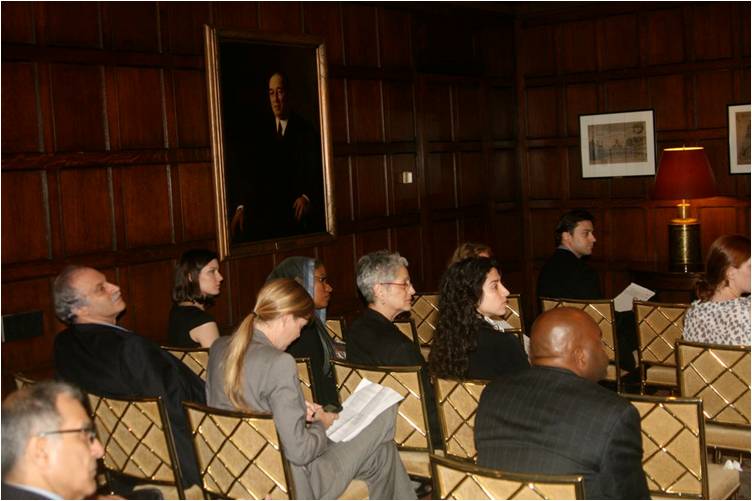 Thought leaders gathered to hear ways to scale-up efforts to counter extremism.
Jonathan Moreland, Director of Research at InsiderInsights.com and a member of the Peace through Moderation Finance Committee, spoke on his commitment to the cause from a Wall Street perspective:
Everyone knows there's a huge problem, and most people would be willing to devote time and or money to it if they thought it would do some good. That's especially true for financial professionals who saw firsthand just how much extremism can affect the stability of their businesses and profits back on 9/11.

But there's an understandable pessimism in the professional community about to just how effective a self-proclaimed "peace group" can be. That was certainly my knee-jerk thought about PtM, even though I was as idealistic as anyone way back in my youth.

But all you have to do is see the real-world results of Paul, Chic, and others associated with PtM to realize these are serious people doing good work that actually works. It's an organization that anyone who thinks with their head and not just their heart should consider getting involved with.

For my part, I decided it was time to get involved when I saw one of Paul's important Afghanistan initiatives recognized with a grant from Goldman Sachs and highlighted by Brian Williams in a NBC News series. Since then, it's been acknowledged by President Obama as well. This is real.

It comes down to the old healthcare maxim that "an ounce of prevention is worth a pound of cure." Right now, billions are spent on the supposed cure of using military might to quash extremists. But even military experts acknowledge that the stick approach isn't always effective in this particular problem.

I look at the initiatives being organized by PtM as being part of the "ounce of prevention" side of the equation that has been just plain absent in the battle against extremism so far. And the funds that are required to make the prevention effective are arguably much less than that proverbial ounce in the grand scheme of things.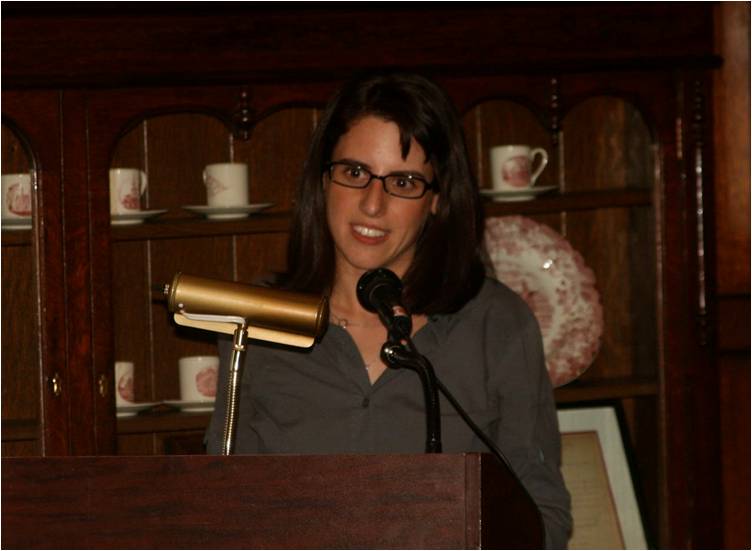 Karen Zraick of the New York Times.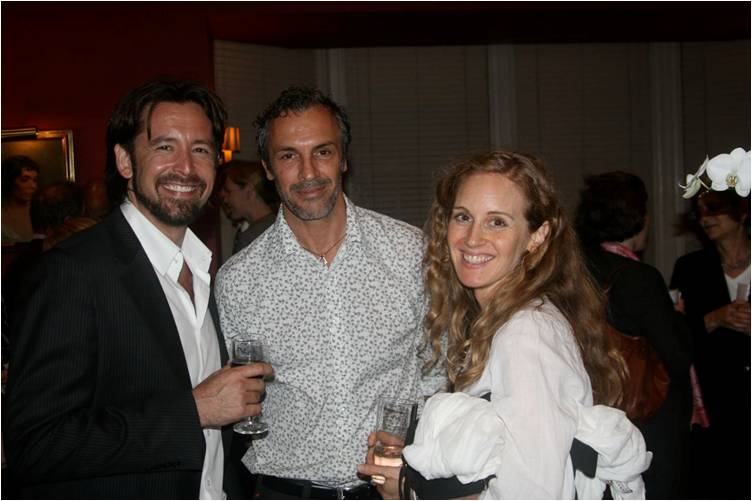 The session at the Harvard Club, the third in the Peace through Moderation spring series hosted by Paul Stevers, illustrated that our thought leaders and global citizens know what needs to be done, but need sufficient resources to scale up these initiatives to be more effective.
REAL LIFE. REAL NEWS. REAL VOICES.
Help us tell more of the stories that matter from voices that too often remain unheard.