What's life like as a Muslim-American?
A new eight-part series on TLC that premieres November 13 will try to answer that question by following the lives of five very different Muslim-American families. The show, "All-American Muslim", was filmed in Dearborn, Michigan, a suburb of Detroit that's known for it's large Arab-American population. It promises to go "inside the rarely seen world of American Muslims to uncover a unique community struggling to balance faith and nationality in a post 9/11 world," according to a press release.
Producers picked a diverse crowd to profile, from sisters who are polar opposites (one wears a headscarf and prays daily, the other has tattoos -- generally frowned upon in Islam -- and is married an Irish Catholic) to a high school football coach to newlyweds, in order to show people who "share the same religion, but lead very distinct lives that often times challenge the Muslim stereotype." The series will also address issues such as the post-9/11 life for Muslims and gender roles in Islam.
The show, which is rare for its focus on Muslims, has generated much buzz in the Muslim-American community as well as non-Muslims. Dawud Walid, the executive director of the Michigan chapter of the Council on American-Islamic Relations, said he is looking forward to watching the series.
"It'll give us a taste of the lives of Muslim-Americans in both their aspirations and concerns. I think the show will be good and humanizing for the Muslim community of Dearborn," said Walid, who is friends with one of the cast members. Walid cautioned that, in terms of ethnic background, Muslims are "much more diverse than what Dearborn may show. Dearborn is an anomaly in the American Muslim landscape for its large Arab-American population and concentrated Muslim population."
The first episode of "All-American Muslim" airs at 10 p.m. Eastern time on TLC.
Here is a run-down of the show's characters, courtesy of TLC.

Suehaila and Shadia: Suehaila wears a traditional headscarf and follows daily prayer rituals - while Shadia, her outspoken sister, is decorated with piercings and tattoos and recently married Jeff, an Irish Catholic who is converting to Islam.

Nader and Nawal: Newlyweds expecting their first baby, Nader and Nawal are working to strike the right balance between their traditional Muslim roots and American culture.

Fouad: As head coach of the Fordson High School football team, Fouad has pioneered a shift in his team's summer practice schedule by flipping to night workouts from 11 p.m. to 5 a.m. since a majority of his team are Muslim and are fasting for Ramadan.

Mike and Angela: Mike, a deputy chief sheriff, and his wife Angela, a consultant to a major auto manufacturer, are juggling their busy careers with raising their four children in a modern Muslim family.

Nina: A strong, independent Muslim businesswoman, Nina's family runs the premier wedding and banquet hall in Dearborn — but against their advice, she is trying to venture off on her own to open a nightclub.

Samira and Ali: Samira and her husband of seven years, Ali, struggle with fertility issues and are pursuing numerous options including conventional fertility techniques, dietary alternatives and Muslim supplication prayers. After years of unsuccessful attempts, Samira considers putting on the Hijab in order to be closer to God and hopefully be blessed with a child.
Check out a slideshow of some of the cast members below.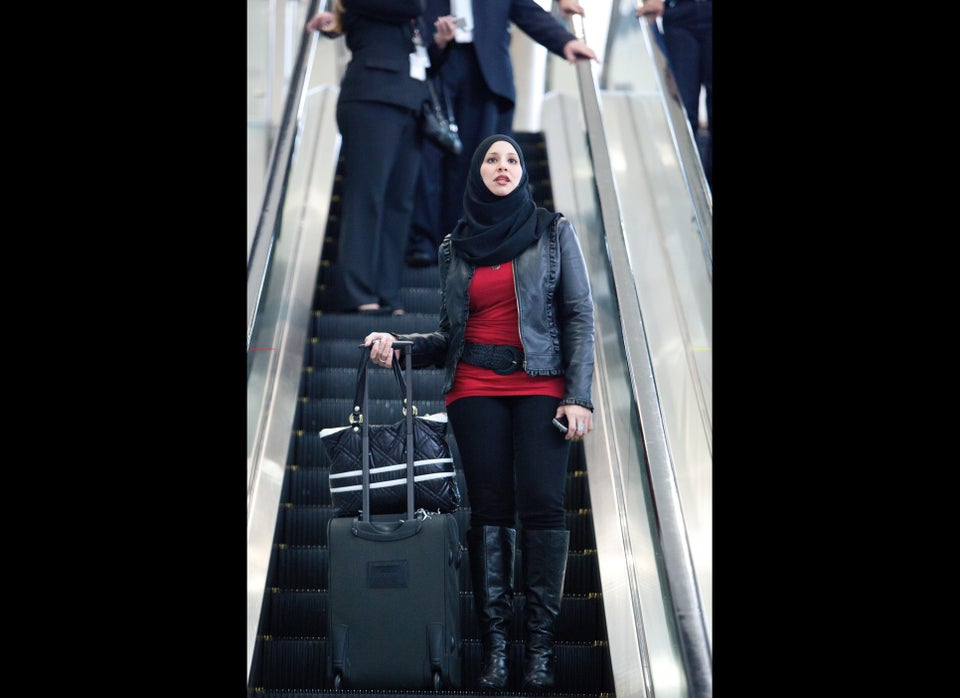 CLARIFICATION: An earlier version of this story stated that tattoos are illegal in Islam. This has been clarified to reflect that most Islamic scholars consider tattoos illegal and that the legality is debated among a minority of scholars.
Related
Popular in the Community