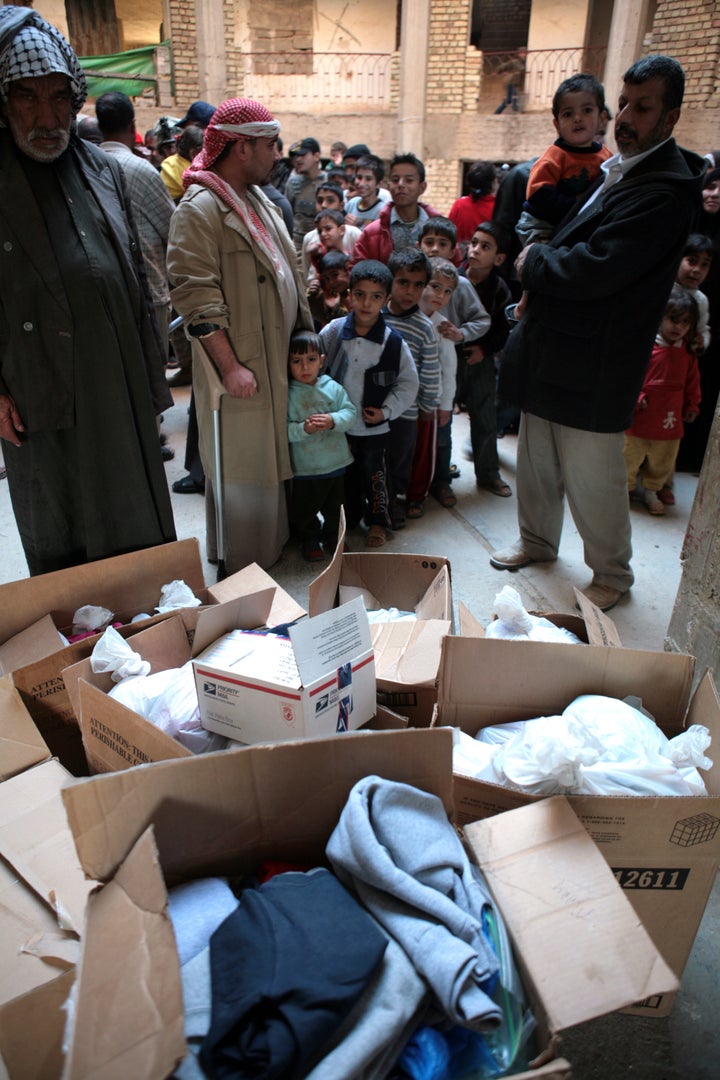 The media is abuzz with reports of refugees—including those who assisted US forces in Iraq—being turned back from airports and flown back to their countries of origin. However, under President Trump's Executive Order, these refugees can still be admitted to the US. This applies even if they are not members of religious minorities. Moreover, some Muslims can still be admitted to the US under the so-called "Muslim Ban." Those who are interested in allowing those refugees who have already been accepted for admission into the US into our country can act now to help them.
First, the Secretaries of Defense and Homeland Security have the discretion to allow even refugees from banned countries into the US. Section 5(e) of the executive order clearly states that The Secretaries of State and Homeland Security may jointly determine, on a case-by-case basis, to admit individuals to the US if "they determine that the admission of such individuals as refugees is in the national interest. . . ." The executive order specifically mentions that such an exception might apply "when the person is already in transit and denying admission would cause undue hardship—and it would not pose a risk to the security or welfare of the United States." Those refugees who have assisted US forces are, perhaps, the least likely refugees to hurt the security or welfare of the US. These refugees have already risked their lives to help US forces in their countries of origin, demonstrating an incredible amount of loyalty to our great country. Moreover, these refugees have already undergone an extensive vetting process, sometimes lasting as long as three years, in order to be approved for admission into our country in the first place. If anyone is likely to arouse the sympathies of the Secretaries of State and Homeland Security—especially General Kelly, a former Marine General whose command was assisted by Iraqis—it is these refugees.
Second, Muslim refugees can still enter the US under the executive order. The so-called "Muslim Ban" does not only allow an exception for Christians. It allows exceptions for those who are "religious minorities" in their home countries facing religious persecution. True, this would allow the refugee applications of Christians to be favored over those of many Muslims. However, it would also allow in other refugees—including Sunnis, who are a religious minority in Iraq. (Ironically, it would also allow members of the Alawi sect in Syria, who are members of President 'Asad's tribe and often protected by the government, over persecuted Sunnis from that country, but that is another matter). Sunnis from Iraq, including those refugees now being turned away at US airports—could still be admitted. The Secretaries of State, in consultation with the Secretary of Homeland Security again has the discretion to "issue visas or other immigration benefits to nationals of countries for which visas and benefits are otherwise blocked," on a case-by-case basis.
Want to help those refugees currently stranded at US airports, who have already been admitted into the US, or who have claims that should be considered? Call the Secretaries of State (202-647-6575) and Homeland Security (202-282-8495). Whenever possible, give them the names of those refugees who are stranded, or who have already been admitted into the country. (I'm currently trying to find out names to link here). Call your reps, give them names, and ask them to pressure the Secretaries of State and Homeland Security to do the same. Doing so is imperative—not only to help those refugees who have helped us, but to make sure those who choose to help US troops in the future are unafraid to do so.
Jill Goldenziel is Associate Professor at Marine Corps University-Command and Staff College in Quantico. Her views are her own and do not represent the views of her University, the Department of Defense, or any other US Government Agency.
REAL LIFE. REAL NEWS. REAL VOICES.
Help us tell more of the stories that matter from voices that too often remain unheard.