The campus petition to revoke Bill Maher's invitation to speak at the University of California, Berkeley's December commencement has been debated as a freedom of speech issue. But for these Muslim students the debate is more personal.
Dena Takruri of AJ+ spoke with Khwaja Ahmed and Marium Navid, two UC Berkeley students who have spearheaded a petition to drop Maher as commencement speaker. The students argued that the comedian's anti-Islam comments have promoted a culture of fear and intolerance toward Muslims -- even on their college campus.
"I sit in class and I am forced to defend myself because I am assumed to be a supporter of ISIS," Navid said. "You wear and hijab and you walk on campus, you're targeted on a day to day basis."
The students' Change.org petition had garnered more than 5,000 signatures by Monday, though many voices have risen up in light of the controversy defending Maher's invitation as a continuation of the university's long-standing dedication to freedom of speech.
October marked the 50th anniversary of the Free Speech Movement, which swept the Berkeley campus with a series of student protests in the mid 1960s. On Wednesday the school administration noted this legacy in its announcement that Maher's invitation would not be revoked.
"This university has not in the past and will not in the future shy away from hosting speakers who some deem provocative," the administration wrote.
Maher responded to the petition, as well, saying, "We're liberals. We're supposed to like free speech!"
Ahmed and Navid acknowledged that the comedian has every right to share his beliefs on his show and in a forum that promotes dialogue, but argued that his stated bias against Islam makes him an inappropriate choice for commencement speaker.
"I would argue that the students freedom of speech is being shut down by elevating his voice," Navid said. "You're putting him in a setting where we can't even question back. We can write op-eds, we can protest, but a commencement speech isn't set up to have dialogue."
Takruri told HuffPost that she was struck by the dilemma the students' petition poses for Berkeley, given the university's free speech history, so she zeroed in on an important distinction during the interview that not many have discussed in the debate.
"To them," Takruri said, "it's clearly a matter of silencing hate speech, not free speech."
Related
Before You Go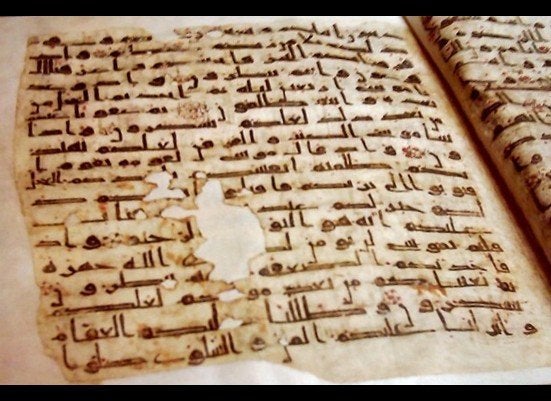 10 Muslim Women You Have To Know
Popular in the Community