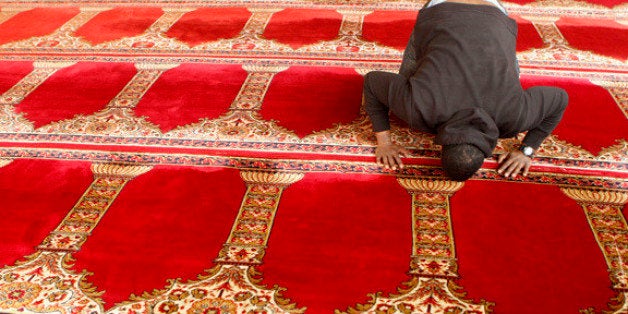 (RNS) There are Rutgers students and graduates whose futures are in jeopardy because they were placed under surveillance by the NYPD — operating outside of its jurisdiction — for no other reason than they practice Islam.
This troubling reality is at the heart of the lawsuit Hassan v. City of New York, which was argued before judges of the Third Circuit Appellate Court in Philadelphia in January. One of the Rutgers plaintiffs taking part in the complaint worries that she will not be able to pursue a career in international social work, since background checks will link her to a spying program that incorrectly claimed it would expose the "likely whereabouts of terrorists."
Rutgers students had no connections to terrorist activities whatsoever. Their "wrongdoing" amounts to being members of the campus Muslim Student Associations in Newark and New Brunswick, which were infiltrated by undercover NYPD agents.
The injuries caused by the NYPD's spying do not end with damaged career prospects. The emotional and psychological effects of surveillance can also be seen in the anxiety that the Rutgers plaintiffs express about discussing their religion or praying in public, since any behavior that identifies them as Muslim has been deemed grounds for suspicion.
Last year, Newark District Court Judge William J. Martini granted New York City's motion to dismiss Hassan v. City of New York during the case's initial hearing, and denied the plaintiffs legal standing on the grounds that they could not prove "injury in fact." This dubious conclusion writes off spying as innocuous and harmless.
Teaching at Rutgers, I have found that many non-Muslim students instinctively conclude that the surveillance of their Muslim classmates, however secretive, was nonetheless based on plausible suspicion. This is unequivocally not the case. Representing a decorated Army veteran, African-American imams in Newark, a butcher, and school teachers, the plaintiffs in Hassan v. City of New York have little in common. They share only a Muslim faith, which automatically made them targets. Their 'wrongdoing' amounts to being members of the campus Muslim Student Associations in Newark and New Brunswick.
In April 2014, NYPD Police Commissioner William Bratton officially shuttered the Demographics Unit, the euphemistically named squad that conducted surveillance in New Jersey, in favor of gathering intelligence through open dialogues with Muslim communities. A sworn deposition from the NYPD admitted that when it came to generating actual leads, the program was a resounding failure.
Hassan v. City of New York remains important however, since it seeks a permanent injunction against the resumption of unlawful spying programs. It also calls for all surveillance records to be expunged, in order to protect the reputations of innocent individuals. In this context, it is disappointing to hear that Mayor Bill de Blasio continues to support New York City's attempts to get the case dismissed. There are of course financial and political motives explaining this stance. Still, the parallels to "stop and frisk" — where de Blasio took the high road and accepted responsibility for the city's unconstitutional actions — are clear.
As Baher Azmy, the Center for Constitutional Rights' attorney arguing the case on behalf of the plaintiffs stated before the court in Philadelphia, "Religion cannot be a proxy for suspicion any more than race can."
From a university standpoint, it is equally discouraging that Rutgers administration has taken no measure to directly denounce the Demographics Unit's surveillance program, or to support former students who are now plaintiffs in Hassan v. City of New York. Rutgers only official statement on the matter has been to declare that it was unaware of the spying.
This was issued back in 2012 after the Associated Press revealed in an investigative series that the Demographics Unit was running a command center and safe house adjacent to the New Brunswick campus. That an institution of higher education would decline to involve itself in an important case that will shape the right of its students to freely study, pray, and socialize, without facing risks to their future, seems to be an abdication of mission.
Fortunately, Muslim Americans at Rutgers have refused to be intimidated or let their anxiety silence them. One small silver lining from all this is that a whole generation of student have been compelled to learn, whether they wanted to or not, that it is essential to battle for their civil liberties.
Related
Before You Go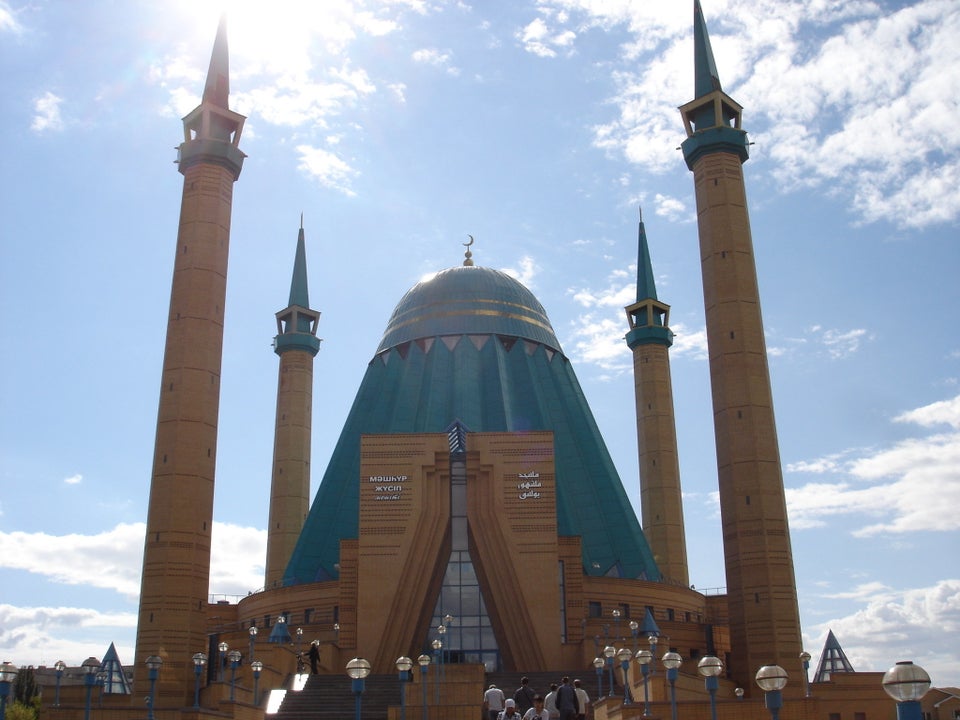 Amazing Mosques
Popular in the Community