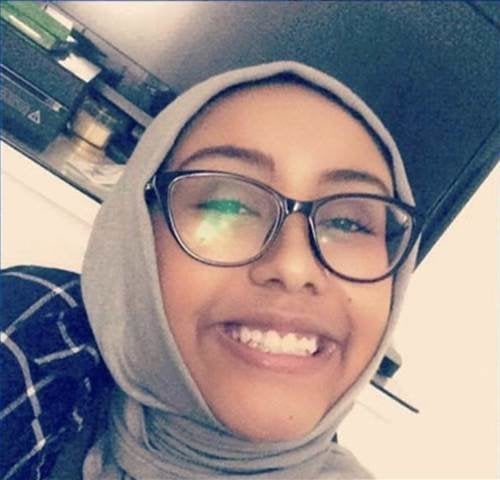 If the thought of an innocent 17-year-old girl kidnapped, beaten to death and thrown in a pond by a heartless psychopath doesn't make your blood boil, you need to reevaluate your humanity.
Nabra Hassanen, according to the accounts of police and a mosque official, was walking back to ADAMS (All Dulles Area Muslim Society) from breakfast at IHOP early Sunday with her friends when they were confronted by a motorist. All but one of the teens ran toward the mosque, but Nabra was left behind and reported missing until her remains were found in a pond in the 21500 block of Ridgetop Circle in Sterling. According to detectives, her assaulter, 22-year-old Darwin Martinez Torres, struck her with a metal bat.
Rizwan Jaka, chairman of ADAMS, said in a statement: "We are devastated and heartbroken as our community undergoes and processes this traumatic event. It is a time for us to come together to pray and care for our youth."
Attacks against Muslims have risen globally, yet the mainstream media refuses to acknowledge said attacks as hate crimes — let alone acts of terrorism. It comes as no surprise that bigots find it difficult to accept terrorism as non-exclusive to Muslims — the Chapel Hill shooting of 2015 gained attention worldwide in its (still ridiculously) ongoing debate of whether the shooter targeted his victims for their faith.
The simple truth is this: Islamophobia is real, and it is on the rise — globally.
What becomes painfully clear in times like this is the complete lack of concern in mainstream feminism for the "visible Muslims" who fear for their lives walking down the street with their hijab being like a target on their backs. It is the hypocrisy of calling Islam a "religion that oppresses women" and continuously arguing to prove this point; yet saying and doing nothing when a Muslim woman is attacked and beaten by a grown violent man.
The terror that Nabra Hassanen must've felt in the moments before her life ended is something words will never be able to express — and hopefully something no woman has to endure ever again. Our hearts are with her family and loved ones.
Calling all HuffPost superfans!
Sign up for membership to become a founding member and help shape HuffPost's next chapter
BEFORE YOU GO