Hate turned out to be no match for some hip-shaking.
The Eid Festival in Anaheim, California, took place this past weekend in celebration of Eid al-Fitr, a Muslim holiday which marks the end of Ramadan. Protesters showed up to the event, carrying offensive signs and shouting Islamophobic messages including, "Your religion would be killing us right now."
To stand up to the ignorant speech, American Muslim teen Ibrahem Dalati took the high road by getting down on the dance floor, with others joining in. The boogie sesh was caught on camera and everyone looks like they're having a blast, successfully ignoring the hate.
Watch as the clip captures the protesters making bigoted statements like "anybody here have a pilot license? I need to be concerned if you own a pilot license," and "You call yourself a religion of peace? You guys are walking time bombs."
The 18-year-old decided to take action. Dalati can be heard saying, "Let's keep the peace. Let's show them what we are," in the video.
At the 3:00 mark, the music starts pumping up and the teen springs into action with his moves. And shortly after, others around him groove to the beat, too and a crowd forms, clapping along with the music. At this point, you can barely hear the protesters.
The teen told the Orange County Register that when he started dancing, he was delighted to see an incredible response from other festival-goers and staff.
"The next thing I know, it started drawing a crowd," he said. "It ended up being one big group. I loved it; it was wonderful to see. It had a really positive reaction."
He told BuzzFeed News that ultimately, in the face of hate, it's crucial to stand in solidarity against it and demonstrate love instead.
"All I have to say is, this is a world that's so full of hate lately and it's up to us to realize that it doesn't have to be. We can come together."
Related
Before You Go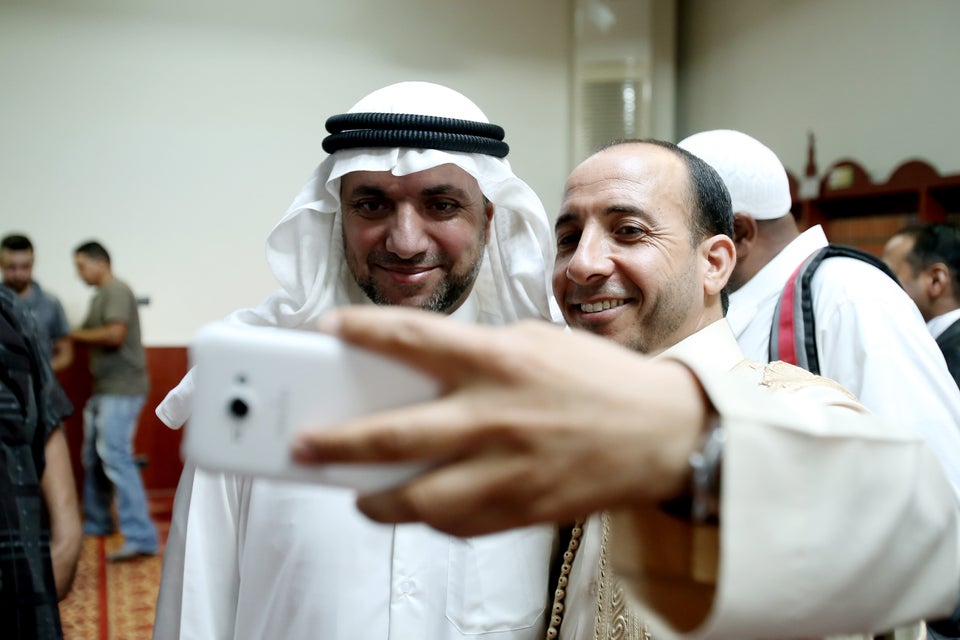 Displaced Muslims Around The World Mark Eid With Hope And Resilience
Popular in the Community