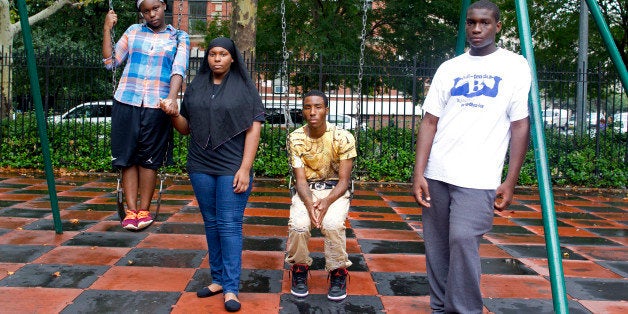 A disturbing story emerged out of the Bronx on Thursday. Two Muslim sisters, Lamis Chapman and Khalia Wilson, aged 12 and 14 respectively, told the New York Daily News that they were thrown to the ground, put in chokeholds, and had their hijabs violently torn off by members of the NYPD, for a reason that remains unclear.
Chapman and Wilson said they were playing handball around 9:30 pm in the park near their home in the Lester Patterson Houses in Mott Haven, the Bronx, when police approached them and asked them to leave, as the park was closed.
The girls recounted that the cops followed them out of the park, and one grabbed Wilson from behind, putting her in a chokehold and wrestling her to the ground. "They said they asked for ID. I didn't hear them," reported Wilson. When her sister protested, she was also thrown to the ground, and both sisters' headscarves were ripped off.
"I kept saying, 'I'm 14! What are you doing? We're not bad kids,'" explained Wilson.
When their 15-year-old brother, Shytike Wilson, saw the police assaulting his younger sisters from a window, he ran to their aid. "I asked them why my sisters were in handcuffs," he said, when the police, "charged me, picked me up, and slammed me on the floor."
An 18-year-old college student, Jonathan Harris, became involved when he heard the girls screaming and ran to the park to help. He told the cops to leave the teens alone and took out his cell phone to record the incident, but was also subjected to police abuse.
According to Harris, the officer told him, "Come here, you little motherf--er. You like recording?" He says he tried to run away, but was caught and thrown to the ground, getting pepper-sprayed and punched in the face during the struggle.
A police source painted a wholly different picture, reports the New York Daily News. "The officers told the kids to leave (the park) when they began acting disorderly," said the source, who added that the police were escorting the teens out of the park when Harris grabbed one of the girls away from the cops.
Harris was charged with "disorderly conduct and obstructing governmental function," and the police reported that two officers were hospitalized with "scrapes, bruises, and sprains." The NYPD's Internal Affairs Bureau is reportedly looking into the incident.
The incident comes in the wake of a stream of bad publicity for the NYPD, as they face criticism for controversial stop-and-frisk policies and widespread surveillance of Muslims in their religious communities.
Support HuffPost
The Stakes Have Never Been Higher
Related
Before You Go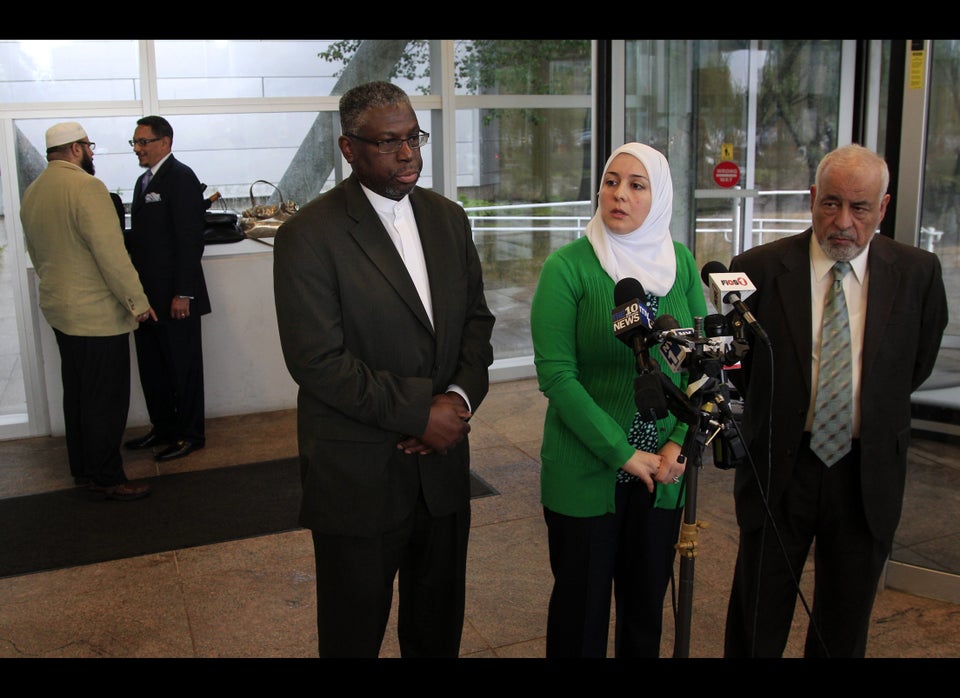 NYPD Surveillance On Muslims
Popular in the Community