Police are searching for a woman -- allegedly a supporter of presidential candidate Donald Trump -- who assaulted a Muslim woman in Washington, D.C., last month.
The Metropolitan Police Department released a video Monday that shows the assailant yelling at the Muslim woman outside a Starbucks at 9 p.m. on the evening of April 21.
"A Caucasian lady with blond hair walked right past me," the Muslim woman, who was wearing a hijab during the the assault, told WJLA. "Then as soon as she sat down she started talking about me. Saying 'F-ing Muslim. Trash, worthless piece of Muslim trash. You all need to go back to where you came from.'"
The Muslim woman, whose identity has not been made public, managed to record part of the incident. In the recording, the other woman can be heard saying "You're a terrorist. So stupid," according to WJLA.
The victim says the assailant also made her political allegiance clear.
"She says if Donald Trump wins the nomination I'm going to vote for him so he can send all of you all back to where you came from," the Muslim woman told WJLA.
As soon as the officer left, the victim said, the blond woman resumed shouting at her and then briefly left the scene. When she returned, she poured an unknown liquid over the Muslim woman's head from a bottle, which can be seen in the security footage above.
"It didn't burn my skin or anything, but it had a strange smell to it," the Muslim woman told WJLA. She called 911 again and filed a police report.
The MPD is now investigating the incident as a simple assault and a suspected hate crime.
According to David Benowitz, a criminal defense attorney at Price Benowitz LLP, a simple assault charge in D.C. requires evidence of "physical touching or attempted physical touching" or "words or actions that create a reasonable fear of bodily injury."
For the officer who responded to the victim's first 911 call, it might have been a "tough call" as to whether to arrest the blond woman, Benowitz explained. It would have been up to the officer to decide whether the blond woman's words could "arguably be called political speech," or whether they were enough to create a "reasonable fear of bodily injury."
But when the assailant poured liquid over the Muslim woman's head, Benowitz added, it "definitely" warranted a charge of simple assault, because the assailant "crossed into that person's physical space."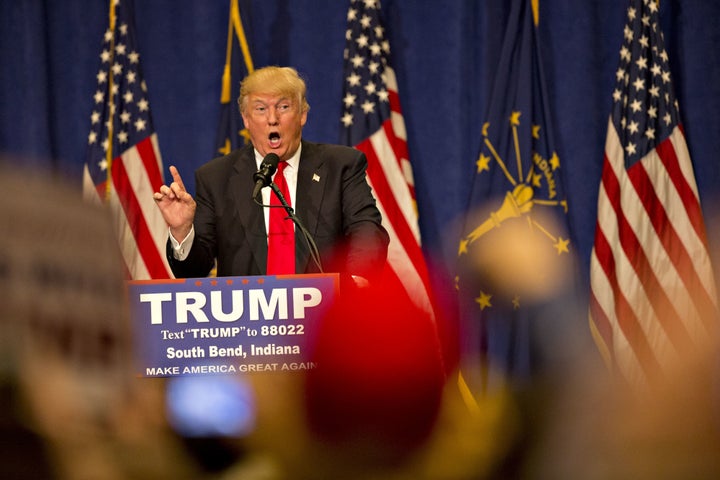 The attack comes amid a frightening surge in anti-Muslim rhetoric from Trump and others in the Republican primary since the terror attacks in Paris and San Bernandino, California, as well as a corresponding rise in violence directed at American Muslims.
Last month, a man planning an armed anti-Muslim rally in Georgia expressed his support for Trump. In March, a Muslim student and a Hispanic student were allegedly attacked in Kansas by a man who called them "brown trash," told them to "go home" and yelled "Trump! Trump! Trump!" And in December, a Trump supporter was arrested in a plot to bomb a mosque.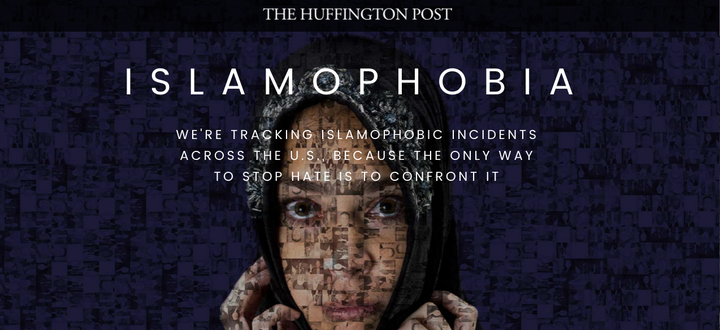 The Muslim woman who was assaulted in D.C. told KJLA that the incident has left her scared.
"I'm more nervous than ever and I've lived over here for six years," she said.
D.C. police are offering up to $1,000 as a reward to anyone who can provide information leading to the arrest of the woman seen in the security footage.
If the woman is arrested and charged with simple assault, she could face up to 180 days in prison. A hate crime charge, Benowitz said, would raise the maximum sentence to 270 days in prison.
Support HuffPost
The Stakes Have Never Been Higher
Before You Go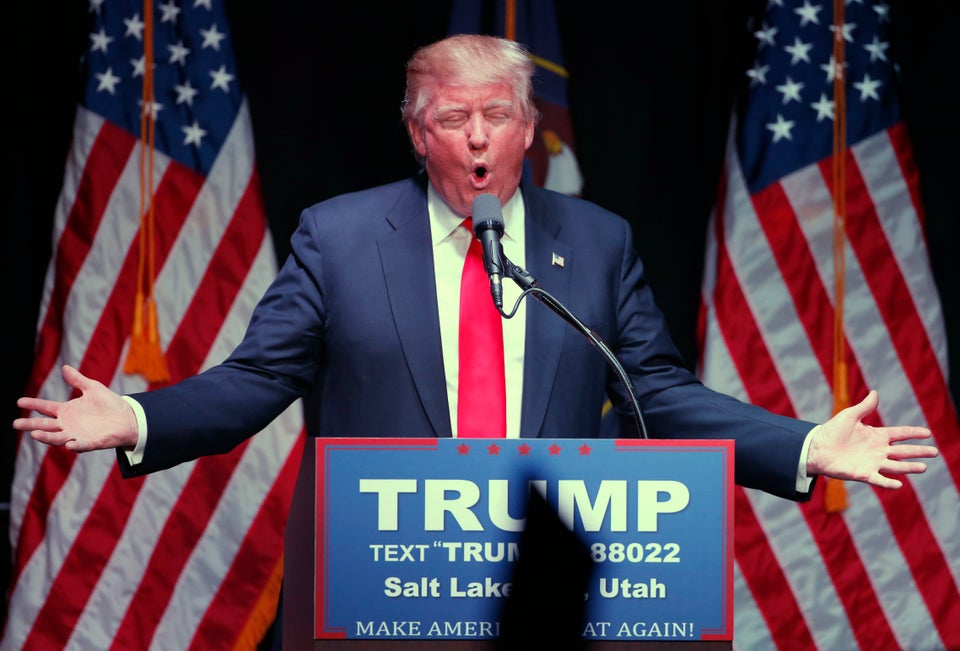 Scenes Of Hate At Donald Trump Rallies
Popular in the Community