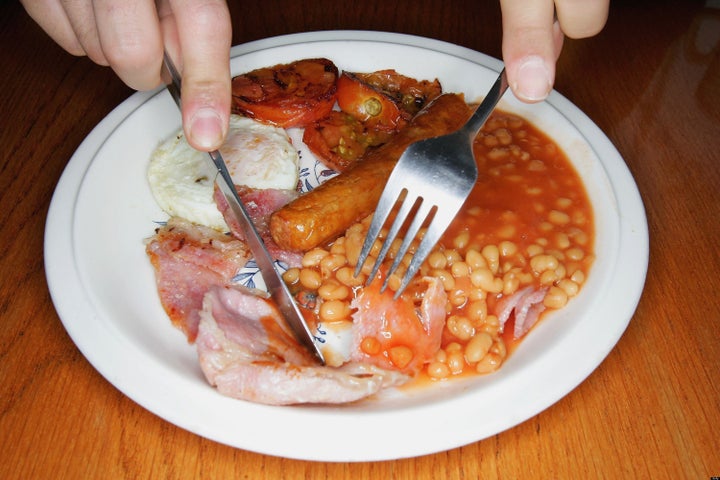 (RNS) A Muslim woman in Maryland says she was denied a foster care license by a state-authorized agency because she does not allow pork in her home.
After 26-year-old Tashima Crudup was denied her license, the American Civil Liberties Union of Maryland filed a discrimination complaint with the Baltimore City Community Relations Commission on behalf of the mother of five.
In a letter to the commission, the ACLU accused the agency, Contemporary Family Services, of anti-Muslim bias that "played a role" in its denial of Crudup's application.
Raised in Maryland foster care herself, Crudup passed the initial screening and completed 50 hours of training classes before the home interview that determined her application status, the Baltimore Sun reported.
The caseworker asked questions about Crudup's religion, dietary habits and living arrangements. Crudup lives with Andre Moore, a 38-year-old truck driver who is not legally her husband. However, she told the Baltimore Sun that they are married in the eyes of their religion.
Although Crudup told the caseworker she would accommodate the child's beliefs no matter what religion, the ACLU accused the agency of deciding "that this placement could potentially infringe on the religious, cultural, and personal rights of any child placed in the home."
The complaint cited the agency's basis for their conclusion: "Ms. Crudup's and Mr. Moore's request that pork products (be) prohibited in their home."
Corey Pierce, chief operating officer of CFS, said the decision to deny Crudup's license was not based on religious belief but rather the behavior she displayed during her three interviews.
"It wasn't about religion, it wasn't discrimination," Pierce said. "It was the fact that during her interview process, she showed that she was inflexible, is the best word that I can use to describe it."
Popular in the Community