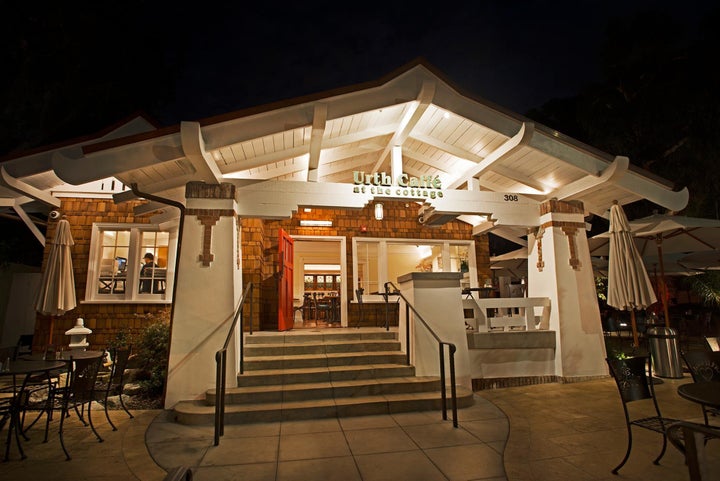 A group of women who said they were kicked out of a chic California cafe last weekend for being Muslim are considering legal action, the Council for American-Islamic Relations (CAIR) said on Tuesday.
"CAIR-LA is investigating the matter and is very concerned about the possible bias motive involved in this incident in wake of recent events in which Muslims were kicked off a plane or refused service simply for allegedly being Muslim," Hussam Ayloush, executive director of CAIR's Los Angeles chapter, said in a statement.
"No customer should have to face the humiliation of being kicked out or refused service if they are compliant with the business' policies," Ayloush added.
In a Sunday Facebook post that has been shared thousands of times, Sara Farsakh accused staff at Urth Caffe in Laguna Beach, California, of singling out her and her friends because they were wearing hijabs.
"What began as a night out with some friends ended as a painful and embarrassing reminder of what it is like to be visibly Muslim—even in liberal California," Farsakh wrote. "By visibly Muslim, I mean women who wear the hijab, or headscarf."
Farsakh says she and her friends arrived at Urth Caffe on Saturday around 7:15 p.m. and sat at a table outside. Their food arrived 20 or 30 minutes later. When they were finished with their meals, some in the group went to the counter to order coffee and dessert.
"At about 8:00 pm, an employee, Tino, came to our table and told us that we needed to leave the restaurant within the next ten minutes," Farsakh wrote. "Tino explained that they were anticipating a busy evening and needed to clear tables and that per their policy anyone that had been there for over 45 minutes was required to share or give up their table to other customers."
The Urth Caffe policy in question -- a photo of which Farsakh posted to Facebook -- says that "during our busy rush times, if you have already been at a table for 45 minutes or longer, please share or give your table to someone who is waiting. If tables are available, you are certainly welcome to enjoy Urth for as long as you desire."
According to Farsakh, there were plenty of open tables both inside and outside the restaurant. In a video she posted to Facebook, which as been viewed over 250,000 times, she walks around the cafe, filming empty table after empty table.
Farsakh also says that the line to place an order was short, and that on previous visits to Urth Caffe, she had stayed "well over 45 minutes" without being asked to give up her table.
"We told Tino that our orders had just arrived and that we couldn't reasonably finish and leave within 10 minutes," she wrote. "He said it didn't matter and we had to leave."
"The party on the table next to us (a group of white women) overheard our conversation and were shocked," Farsakh added. "They told us they had been sitting far longer than we had but had never been told to prepare to leave."
Another group of women, according to a statement from CAIR Tuesday, had been sitting at their table for approximately 4 hours and had not been asked to go.
Still, Farsakh says the cafe's staff insisted, and even called the police. Two police officers arrived at the cafe. As OC Weekly reports:
Upon arrival, Corporal [Derek] Short said the women asked to leave were very nice, cooperative and still had their desserts and coffees on their tables.

"A business can refuse service if they want," says Sergeant Kleiser, Laguna Beach Police Department's Public Information Officer. "We usually advise people to cooperate first and deal with the issue later."
The cafe's owner, Shallom Berkman, told Los Angeles television station KABC that "Everybody wants an outside seat. We have this policy to make things fair and accommodate everyone who wants to enjoy Urth Caffe."
He added that in no way were the women asked to leave because they are Muslim. "My wife is Muslim and I'm Jewish," Berkman said. "We like to say we're a sign of world peace."
"We're very sorry that she has this feeling that this was something racist, but that is just not the case," he added.
Berkman also said he's offering Farsakh and her friends a free meal.
"We're very sorry that she has this feeling that this was something racist, but that is just not the case.""
Even if this wasn't a case of anti-Muslim discrimination, it's understandable why the women would think otherwise.
The Huffington Post has documented the near-daily harassment and bigotry Muslims across the country have recently faced. And in the month after the terror attacks in Paris and San Bernardino, California, hate crimes against Muslims in the U.S. tripled.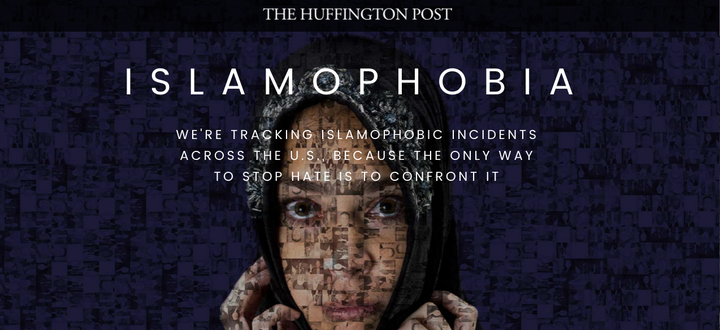 Farsakh and her friends have acquired the counsel of CAIR-LA's civil rights department, CAIR said Tuesday, and "will make a decision with how to proceed in the coming days."
Meanwhile, Yelp has blocked comments about Urth Caffe after users took to the site to condemn the cafe for its alleged mistreatment of the women.
Sara Soumaya Chamma, who was with Farsakh on Saturday evening, offered her own review of the establishment Sunday on Facebook.
"Beautiful location, mediocre boba, all served with a heaping dose of racism and sexism," she wrote.
"All in all the mint coffee was good but not worth the humiliation and embarrassment dished out upon its arrival," Chamma added. "Save yourself a decent amount of cash and dine elsewhere."
Before You Go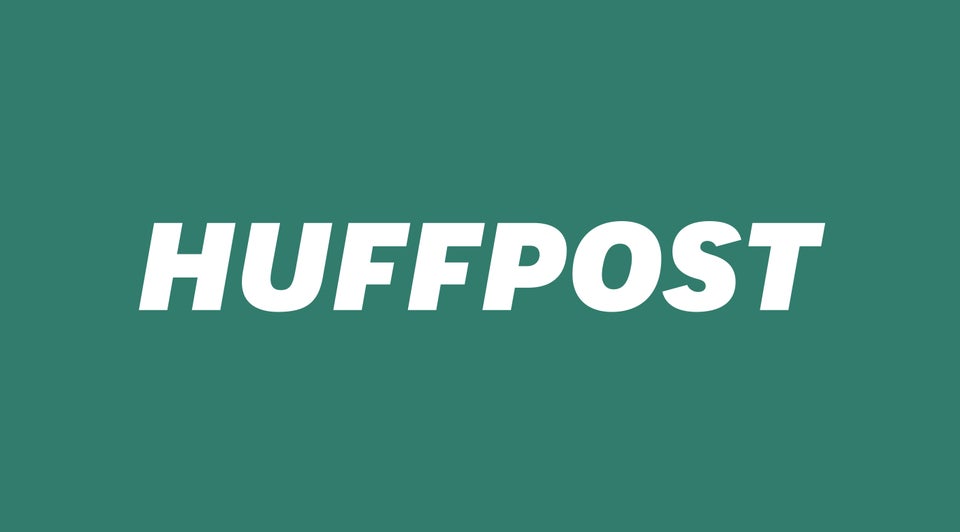 Post-Paris Islamophobia
Popular in the Community