In Minnesota, just1 percent of residents are Muslim. The community, which includes many Somali refugees, exists alongside a majoritywhiteChristian population, but Muslims still face hateful and misinformed rhetoric.
Although Ilhan Omar, thefirst Somali-American Muslim woman ever elected to a state legislature had her victory just last week, it came days after Donald Trumpblamed "faulty refugee vetting" for the state's "large numbers of Somali refugees" and linked the community to ISIS and extremism while speaking for a cheering crowd.
Unfortunately, the misunderstanding of Islam, compounded by the president-elect's hateful rhetoric, has already resulted in a sharp increase in attacks.Hate crimes against Muslims in America spiked 67 percent in 2015, according to recent FBI statistics.
Looking to unpack the stark discrepancy between the way that non-Muslims and Muslims view Islam,Zainab Salbi, author and founder of the humanitarian organization Women for Women International, headed to Minnesota to speak with all members of the community for the first episode of "The Zainab Salbi Project."
"A lot of non-Muslims what they hear of Islam is jihad, sharia law [and] oppression of women," she said. "The disconnect between that understanding and between how Muslims see these issues is huge."
Salbi spoke with residents, both Muslim and non-Muslim, about a variety of issues, ranging from the perception that most Americans have about Islam to women's rights within the religion. The one issue that arose time and time again was the hijab, which is one of the more visible displays of the Muslim faith.
"Though not all Muslim women wear headscarves, a lot of American Muslim women, who are wearing the headscarf are choosing to do that out of a point of identity and out of expression of their own freedom," Salbi said.
Salbi heard from several Minnesota Muslim women about the misperception of the hijab and why they choose to wear the headscarf in spite of it.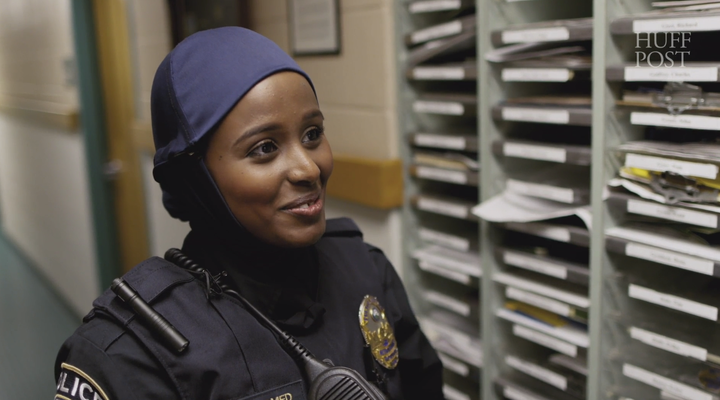 Kadra Mohamed
Mohamed is the first Somali woman to become a police officer in St. Paul, Minnesota and she wears a hijab. While she said the responses she receives are "generally very positive," she added that "with every good comes the bad."
"So there have been people with negative comments," she said. "Such as, I am not an American, I should go back to my country. It gets to you because this is somewhere that I was raised. I basically was born here."
Mohamed said she had "absolutely not" been forced to wear the headscarf. In fact, the decision to do so was completely her own.
"I've seen a quote before. If women are free to be naked why should they not be free to be covered?" she said.
Nausheena Hussain
For Hussain, the headscarf is a manifestation of American values. The co-founder of Reviving the Islamic Sisterhood of Empowerment (RISE) told Salbi that her hijab embodies the American right to "freedom of expression and religion."
"I feel that this is my First Amendment right," she said. "The second this is required to be taken off, I think that's when our civil rights are being violated. So this to me is the most American thing I can do."
Ayan Amoud Omar
The hijab gives Omar a way to proudly and visibly proclaim her Muslim faith.
"For me the hijab is a choice. It is a symbol of my faith," she said. "In a way it's my cross. It allows me to stand out and shout to the world, 'I am a Muslim and I am happy to be a Muslim.'"
Omar said she personally combats misperception of the hijab by urging non-Muslims to approach her with questions about her religion. Omar added that an open dialogue is the best way to combat fear of the other.
"Every time I do a panel, I say, 'I want you, I actually need you to ask me those questions you're afraid to ask because if you can't ask me then I don't think you'll ever ask anyone.'" she said. "It is easy to succumb to fear. It's fear of the unknown. And the best way to break that fear is just to simply meet a Muslim."
Hear from more of the women in the video above.
Before You Go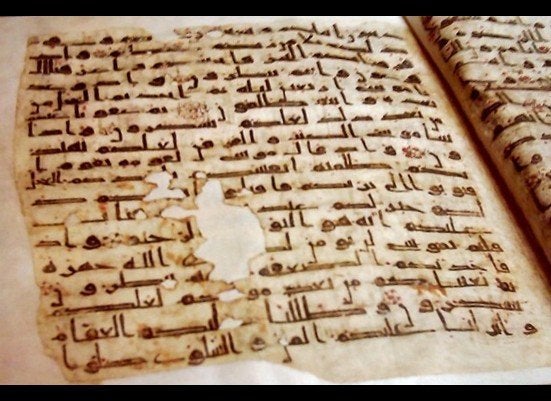 10 Muslim Women You Have To Know
Popular in the Community