(RNS) Muslim stand-up comedy is nothing new. But what makes "The Muslims Are Coming" different is that it portrays what happens when a troupe of comedians performs before red state Americans in such places as Tennessee, Georgia, Alabama, Mississippi, Florida, Arizona, Utah and Idaho.
The documentary by Negin Farsad, an Iranian-American, and Dean Obeidallah, of Palestinian-Italian roots, opens in Chicago today (Sept. 12.)
It follows the comedians as they promote their first gig at a Columbus, Ga., gun show. They organize a "Come Bowl With a Muslim Night," in Lawrenceville, Ga. The comedians stump an ordained minister at a "Name That Religion" table in downtown Birmingham. They haggle over scriptural literalism with an official from the American Family Association in Tupelo, Miss.
"We wanted to create an environment where people felt comfortable," said Dean Obeidallah, Farsad's comedian colleague. "We didn't want people to think they were walking into an argument."
The results are mostly funny, sometimes poignant and often telling.
Fed up with what they perceived to be a growing Islamophobia in America, Farsad and Obeidallah started the project in 2011.
"It was alarming to me that being a Muslim became an accusation," Farsad said.
Jon Stewart, Janeane Garofalo and Lewis Black, as well as public figures such as MSNBC anchorwoman Rachel Maddow and Rep. Keith Ellison, the first Muslim elected to Congress, appear in the documentary.
"The Muslims Are Coming" is also useful as a catalog of Islamophobic remarks by public figures, including Glenn Beck, Herman Cain, Ann Coulter, Bill O'Reilly, Pat Robertson, Donald Trump and others.
What the filmmakers find, however, is that while media and political personalities often demonize Muslims, most Americans are tolerant, at least once they meet a Muslim. In the film's final scene, Farsad and Obeidallah hold up a "Hug a Muslim" sign in Temple Square in Salt Lake City.
After one heckler shouts at the American-born comics to "go back" to their own country, several other people approach them with open arms, and soon a line of people ready to hug them is formed.
"They hugged us, like they held us, like a child," said Obeidallah in the film. "It was great, you felt it right through you."
The film will also screen in Los Angeles; Seattle; New York; Piscataway, N.J.; Boston; Denver; and Santa Ana, Calif. On Sept. 24 it will be available on iTunes and cable on demand.
Related
Before You Go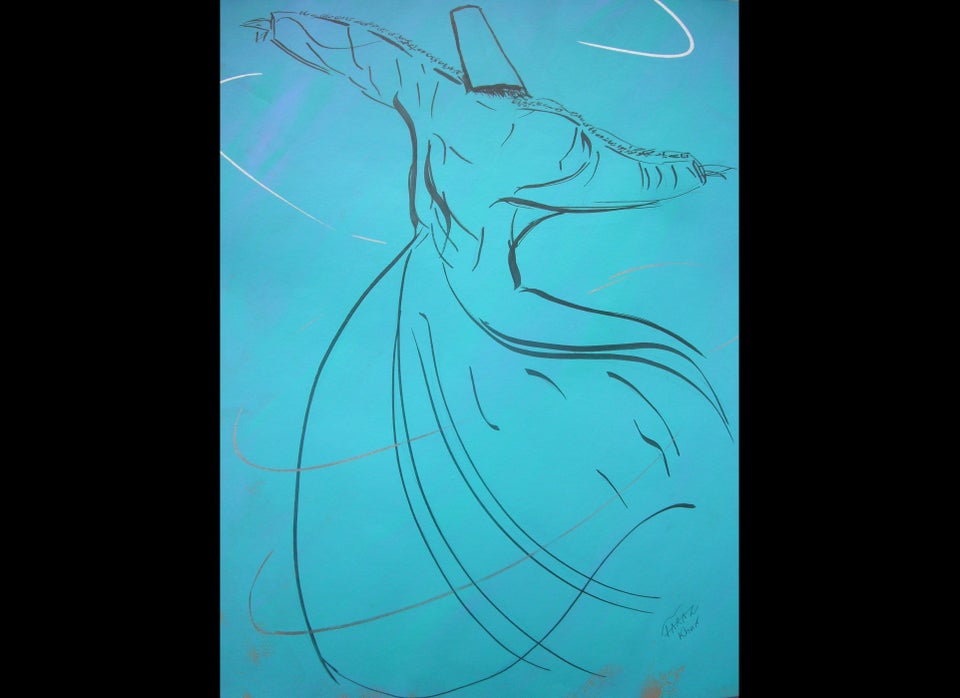 American Muslims in the Arts
Popular in the Community