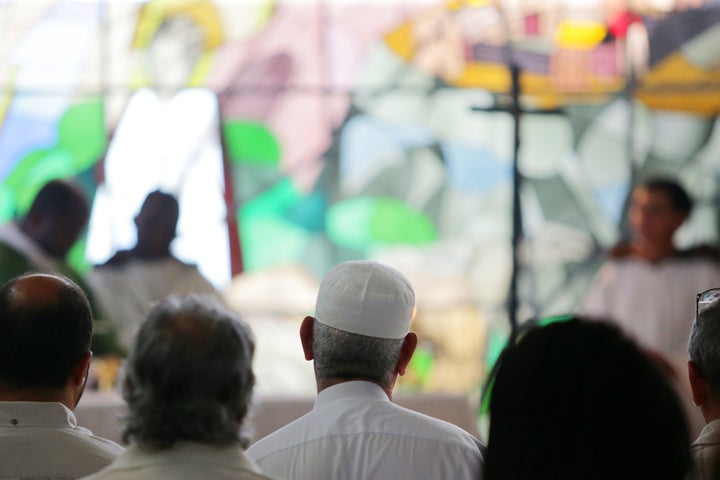 Muslims gathered for Catholic Mass on Sunday in churches and cathedrals across France in a powerful display of unity following the killing of an elderly priest.
"We are very moved by the presence of our Muslim friends and I believe it is a courageous act that they did by coming to us," Dominique Lebrun, the archbishop of Rouen, said after the Mass.
"Today we wanted to show physically, by kissing the family of Jacques Hamel, by kissing His Grace Lebrun in front of everybody, so they know that the two communities are united," said Mohammed Karabila, president of Saint-Etienne-du-Rouvray Mosque, according to the BBC.
A group of Muslims held up a banner outside the church reading:  "Love for all. Hate for none."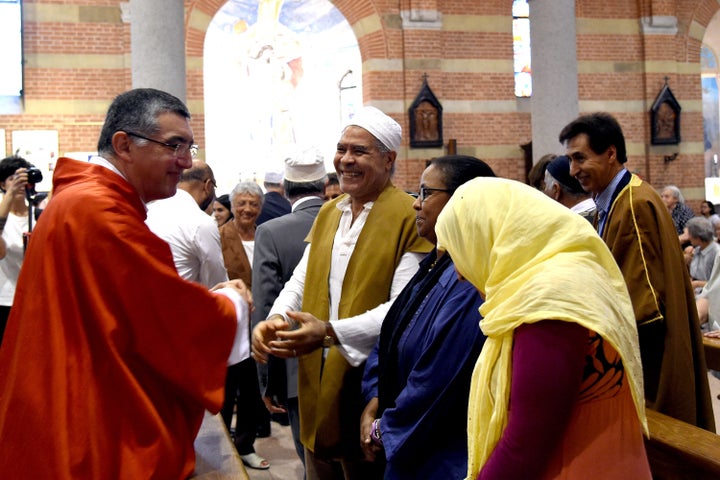 Elsewhere, Muslims attended Mass in Paris' Notre Dame cathedral, and in the southern French city of Nice, where 84 people were killed by a truck driver also professing loyalty to the Islamic State earlier this month.
In Italy, Muslims leaders filled the pews of Catholic churches and urged peace and dialogue.
"Mosques are not a place in which fanatics become radicalised," said a member of the Union of Islamic Communities in Italy, Mohammed ben Mohammed, per the BBC. "Mosques do the opposite of terrorism: they diffuse peace and dialogue."
Photographs captured the show of solidarity in Italy and France:
REAL LIFE. REAL NEWS. REAL VOICES.
Help us tell more of the stories that matter from voices that too often remain unheard.