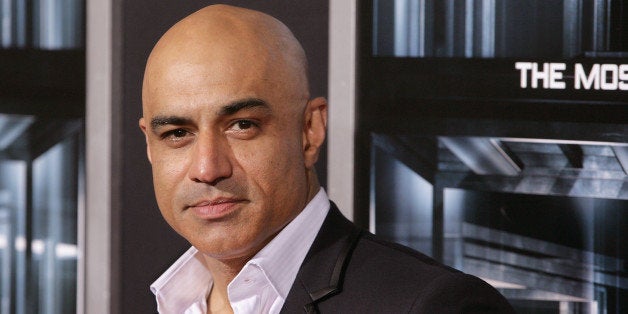 Actor Faran Tahir has played his fair share of criminals. One of the most high-profile was the archvillain Raza, who Tahir played alongside Robert Downey Jr. in the 2008 movie "Iron Man," directed by Jon Favreau.
Tony Stark, the protagonist played by Downey, is captured in the Afghan desert by a group of terrorists under the leadership of Raza. Tahir, who is Muslim and comes from a Pakistani-American family, said he was concerned at first that the character was too overtly religious.
In the original script, the actor said, many allusions were made to the character's faith, which many might have assumed was an extremist branch of Islam given the placement in the Middle East and public awareness about groups like the Taliban and al Qaeda.
These allusions did not sit well with Tahir.
"Even when you look at the whole idea of faith-based terrorism, at the very base level it has very little to do with faith," he told The Huffington Post. "It has a lot to do with geographic control and personal power."
Tahir said he worked with the production team to re-envision Raza as more of a power-hungry leader and less of a religious zealot.
"'Let's try to find a different kind of ideology,'" Tahir recalled thinking at the time. "That dialogue was not only -- to my delight -- accepted, but then was made part of the whole storyline."
The Iron Man scenario is one Tahir encounters often. Whenever he reads a script or considers a new role, he takes into account the religious background and cultural heritage he represents and how that might be portrayed in his prospective character.
"When I see a script where I think this is really written with some level of bias or there is some vitriol that's beyond what I can digest, either I will engage people [in a conversation] or make a decision not to be a part of it," the actor said.
"Sometimes it's a kick in the wallet, but I'd rather take a kick in the wallet than live with the despair or the guilt of doing it."
Tahir has reason to be cautious. A 2007 study conducted by the Islamic Human Rights Commission and entitled "The British Media and Muslim Representation: The Ideology of Demonisation" looked at the portrayal of Islam and Muslims in Western popular media, including American cinema. The researchers argued that Hollywood and the news media influence how the public views Muslims -- often depicting them as frightening and "other."
A script written with a Muslim villain might not ever include discussion on why the character does the evil deeds he or she does. This serves not only to promote stereotypes, Tahir said, but also makes for a less realistic and less compelling storyline.
"If it's written with very broad strokes that just shows the entire faith or entire group of people are brainwashed to do this and there's no redeeming layer to the character, then I think we're doing a disservice," he argued.
A large part of the problem, the study found -- and Tahir echoed -- is that the negative images of Muslims are often the only ones to be found, with the exception of a few sporadic examples like Spike Lee's 1992 "Malcolm X" biopic and Marc Forster's 2007 film "Kite Runner," based on the book by Afghan-American writer Khaled Hosseini.
"Sometimes it has to do with the fact that there's not enough knowledge out there to be able to write these characters in the way I would like them to do it," Tahir said.
"Even if you want me to play the bad, evil guy, OK, I'll play it," he added. "But in the same storyline is there another Muslim character which is not that? Is there another point of view that we are giving? It would be nice to have that counterpoint."
The same discrepancy exists the comedy world, said stand-up comic Dean Obeidallah. The comedian was raised in an interfaith Christian-Muslim household in New Jersey, with an Italian mother and a Palestinian father. He says frequently in his stand-up routines that Sept. 11 was a defining moment when he started really identifying as a Muslim -- and it wasn't entirely by choice.
On the night before 9/11, he said, "I went to bed a white guy, and woke up an Arab."
Comedy can be a powerful tool "to raise really sensitive issues like race and religion," he told HuffPost over the phone. But few of the most prominent voices doing it are actually Muslim.
"We don't have comedians on the Adam Sandler level that can get a project greenlit," Obeidallah argued. "That just takes time."
The rise of popular Muslim comedians like Aziz Ansari and Aasif Mandvi suggests that things may be changing, and Obeidallah is doing what he can to keep this momentum alive as well. His 2013 documentary "The Muslims Are Coming," co-directed and produced with fellow Muslim comedian Negin Farsad, showed their journey performing stand-up comedy around the country with a group of other Muslim comedians.
"If all you've ever heard about Islam is that it's a dangerous religion, that women cover themselves, and that those shifty-eyed Muslims have evil ulterior motives, this movie wants to give you a new stereotype," the film's website reads. "Yeah, this movie is going to convince you that Muslims are just a bunch of hilarious people."
In January, Obeidallah started a SiriusXM radio show dubbed "the first-ever national radio show that examines the issues of the week from the Muslim American perspective." The comedian's hope is that more and more Muslim voices will make their way into American media and give non-Muslim Americans a new perspective on the faith.
"I joke on my radio show, 'Hi, I'm Dean Obeidallah and I want to be your Muslim friend,'" he said. "The mainstream media is a way we can come into people's homes and become people's friends."
Tahir has already made his way into many American homes with his performances in popular television shows like "Criminal Minds" and "Dallas." And 2015 is stacked with more work for the actor, who just filmed the pilot for the new television series 'Supergirl,' in which he plays an evil alien.
In the summer, he'll begin work on a feature film called "The 11th," which he said is about the lives of 11 different people in Copenhagen, Denmark, who are affected by 9/11. At the end of the year, he will be onstage playing the leading role in Shakespeare's "Othello" with the Washington, D.C.-based Shakespeare Theater Company.
From production set to backstage green room, Tahir finds himself engaging in conversations about current events with fellow actors, and he said he welcomes the opportunity to offer his perspective as a Muslim on incidents like 9/11 and more recent terrorist attacks.
"I think it becomes our responsibility as people who move within these cultures and people who come in contact with these cultures ... that we do stand up and have a conversation about it," he argued.
Tahir does this in more subtle ways, too. Even requesting that chicken or fish is available in lieu of pork for lunches on set, or asking for two minutes alone so he can pray are moments when he is able to humanize Islam for people who may know little about the faith.
"I will ask for what I need in order to stay anchored [to my faith]," Tahir said. "I don't need to make any excuses for who I am. This is who I am."
Support HuffPost
The Stakes Have Never Been Higher
Related
Before You Go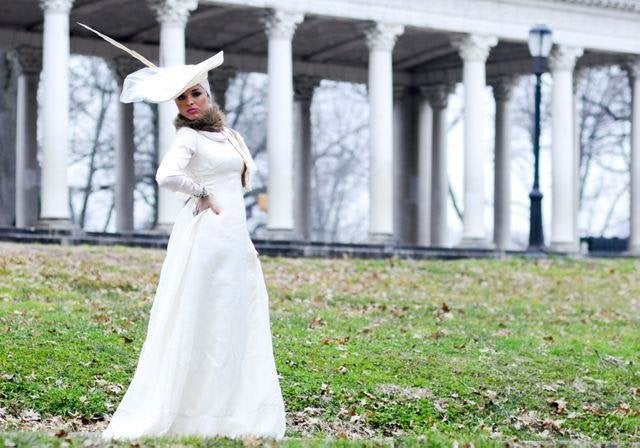 Muslim Fashion
Popular in the Community