The Muslim Women of the Carolinas recently invited the Charlotte community to celebrate the Mighty Whiting. There is a meaningful and tasty history behind this fish
Muslims in America have roots all over the world. The Muslim Women of the Carolinas, established in 1998, works to bring those diverse Muslims together to recognize that, although the teachings of Islam are the same, people in different parts of the world practice in a variety of ways; not 'wrong', but different. The hope is to learn from each other and appreciate what diverse Muslims bring to the table.
One of the largest groups of Muslims in America is the African American Muslim community. Some came to Islam through the Nation of Islam under The Honorable Elijah Muhamad, as he is referred to, and later joined Imam Warith Deen Mohammed when he started teaching orthodox mainstream Islamic principles in 1976. One such Muslim is Charlotte's Wakeelah Salahuddin. She joined the Nation of Islam in Charlotte in 1973 because she admired the structure and the empowerment of the teachings and the unity and respect between the members.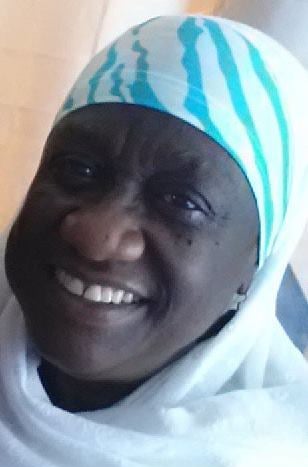 Members of the Nation of Islam were required to attend a variety of classes; some were academic while others were gender specific. Brothers attended classes like "Do For Self" and discipline. Charlottean Jannah Abdul Qadir, who joined the Nation of Islam in New York City in 1967, was an officer in the Sisters' "Muslim Girl's Training". Among other things, these classes taught how to sew, parent and cook.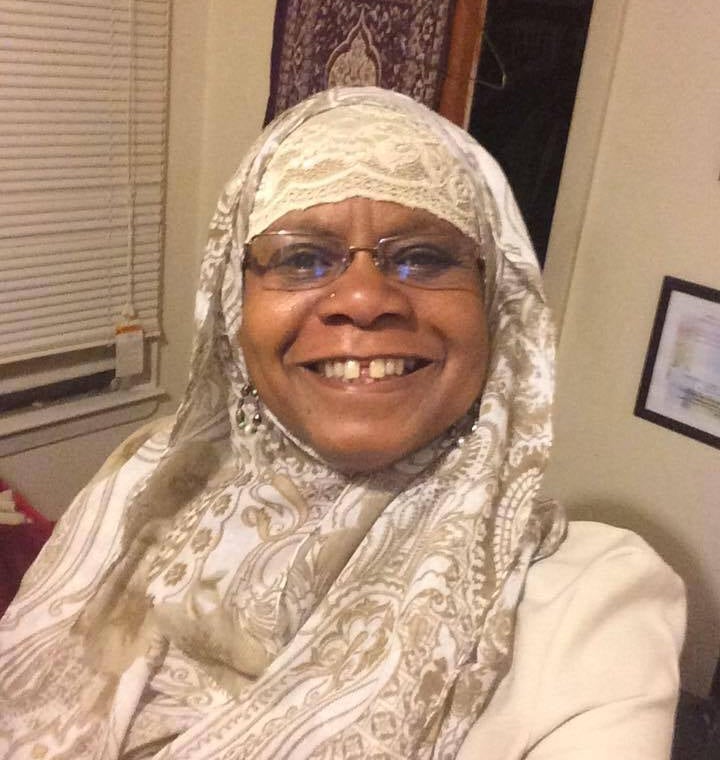 One thing they learned to cook was whiting fish in a variety of ways. Wakeelah explained that those who converted to Islam had to leave pork products behind, so they used whiting as a substitute for pork. The Nation of Islam even imported and sold whiting as a business venture to financially uplift their members, while providing a nutritious affordable mainstay to the diet.
Another reason whiting rose to its "mighty" standing is that according to the strictest Islamic doctrine, Muslims can only eat "Halal" meat/chicken, which means it's been slaughtered Islamically, i.e. the name of God is pronounced over it, it's treated humanely, etc. (There is a wide spectrum of interpretation and adherence on this subject.) But anything from the sea does not have that requirement. Halal meat/chicken was costly and hard to find, therefore, fish became an excellent alternative. For all these reasons, whiting became a staple of African American Muslim culture
Which brings us back to our event; MWOC has periodic events. Some are exclusively for Muslim women and others are open to the entire community. This event, on March 25th, was part of a series in which MWOC invites the entire community for fellowship, food and fun.
The event on Saturday was hosted at Masjid Ash Shaheed by CERWIS, The Committee to Enhance the Role of Women in Society, an organization started under the leadership of Imam Warith Deen Muhammad in the 1980s. The organization has a long history of service to the community, including serving lunch at homeless shelters.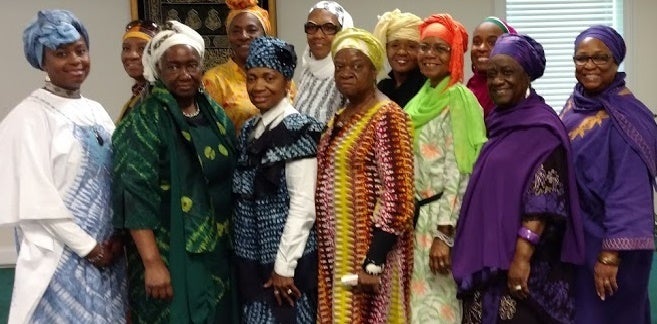 As always, the Sisters from CERWIS were gracious hosts to Muslims and non-Muslims in attendance. They prepared a variety of dishes featuring the mighty whiting; including, fish soup, gumbo, barbecue, burgers, balls, loaf, salad and pie. All were amazingly tasty and recipes were provided. (See recipes below)
Muslims in America are fortunate to be able to experience and learn from a multitude of cultures that all bring something to the table. The African American Muslim community contributes its history and lessons learned, as well as its distinct culture and cuisine to the American Muslim table.
Visit www.MrsRoseHamid.com for more columns by Rose Hamid
(An edited version of this column appeared in the Charlotte Observer April 8, 2017)
2 lbs., whiting fish, skin removed
2 stalks celery, chopped 1 onion, chopped
1/3 cup olive oil ½ stick butter
Sprinkle fish with Old Bay seasoning and bake in the oven at 350 for 30 minutes until done. Sauté onion and celery in the olive oil and butter. After fish is cool, remove all bones and mince. Stir in celery and onion, eggs, mayonnaise, and flour. Pour into 1 9-inch pie crust. Bake at 350 until crust is golden brown. Sprinkle with paprika and parsley.
2 stalks of celery, chopped
2 cups of the mixed vegetables of your choice
2 cloves of garlic, minced
Salt, pepper, and coriander powder taste
Placed fish in deep pot and cover with water 1 inch above fish. Boil for 10 minutes. Add other ingredients. Simmer on low for 20 minutes. Serve hot.
3 pounds of whiting fillets
¼ cup apple cider vinegar
Remove the skin from the fish and lightly sprinkle with salt and pepper. Squeeze fresh lemon juice on the fish. Grill 3 inches above hot coals for 10 minutes, or oven broil for 8 minutes. Combine the remaining ingredients in a saucepan and simmer slowly for 30 minutes. Chop the grilled fish and combine with the sauce. Serve on a bun or over rice.
2 large eggs Salt and Pepper
1 cup of oatmeal 1 medium onion
1 tsp. coriander powder 2 garlic cloves, minced
Combine salt, pepper, coriander and eggs in a small bowl, stirring well with a whisk. Add onion, garlic, oatmeal, and fish. Combine mixture into a thick dough. Shape dough into 16 (1-inch) balls. Heat oil in a large skillet over medium-high heat. Add fish balls to pan; sauté 10 minutes or until browned on all sides, turning frequently. Serve hot.
2 yellow onions 2 green bell pepper, chopped
1 bunch of celery 1 bunch of parsley, chopped
1 stick of butter 1/3 cup of olive oil
1 large jar of prepared pasta sauce
1 can of Ro-Tel diced tomatoes & green chilies
1 large bottle of V-8 vegetable juice
4 tbsp. Old Bay seasoning
Sauté' the onion, pepper, celery and parsley in oil and butter until the onion is clear. Add the V-8 and lemon juice, Ro-Tel and pasta sauce. Heat and stir on medium high until bubbling. Add the fish to the hot sauce and stir. Reduce the heat to low and cover, stirring occasionally until the fish is cooked and breaking up into small pieces. Serve hot over rice.
2-3 pounds of Whiting Fish 2 eggs
2 medium onions, chopped 1 stick of butter
1 green pepper, chopped ¼ tsp paprika
2 stems of celery, chopped Salt and pepper
Clean and cut fish. Boil in hot water for 10 minutes and remove from water. Let cool and remove all bones. Melt butter in skillet and add onions, pepper, celery, garlic and salt. Cook until tender, then add vegetables to fish and mash with a potato masher. Blend well, then add beaten eggs, bread crumbs and blend well. Add seasonings. If too dry, add some of the water the fish was boiled in. Place in an oiled pan and bake in the oven at 400 degrees for about 35 to 40 minutes.
1 lb. boiled whiting, chopped in chunks
1⁄2 cup breadcrumbs or oatmeal
2 tbsp. chopped onions 2 tbsp. chopped parsley
1 cup grated carrot 2 tsp Old Bay seasoning
Combine all ingredients. Shape into 4 burgers. Preheat grill pan. Brush olive oil on to the burgers and grill a few minutes on each side until browned and done. Serve on a bun with condiments.
1 lb. of boiled whiting fish, chopped in chunks
2 tbsp. chopped sweet pickles
2 hard cooked eggs, chopped
Combine ingredients. Serve on lettuce, with crackers, or on a sandwich.
Support HuffPost
The Stakes Have Never Been Higher
Related
Popular in the Community