Several Muslim-led initiatives are fighting back against a spate of anti-Semitic incidents that have rattled the American Jewish community in recent days.
Jewish community centers in 10 states were shaken by a wave of bomb threats on Monday. That same day, reports emerged that more than 100 headstones at a historic Jewish cemetery outside St. Louis had been desecrated by vandals.
The Council on American-Islamic Relations, a Muslim civil rights and advocacy organization, announced a $5,000 reward Monday evening for tips that could lead to arrests and convictions in the bomb threats.
"It is the duty of American Muslims to offer support to the Jewish community and any minority group targeted in the recent spike in hate crimes nationwide," CAIR executive director Nihad Awad said in a statement.
CAIR frequently decries attacks against marginalized groups, but doesn't usually post rewards for those targeting non-Muslim communities.
"Due to the widespread nature of this series of threats, we believed it was our responsibility to take some concrete action," Ibrahim Hooper, CAIR's director of communications, told The Huffington Post.
The phoned-in bomb threats were reported at Jewish community centers in St. Paul, Minnesota; Buffalo and Amherst, New York; Birmingham, Alabama; Houston; Cleveland ; Whitefish Bay, Wisconsin; Nashville, Tennessee; Albuquerque, New Mexico; Tampa, Florida; and Chicago. Law enforcement authorities have found no explosive devices.
At the Chesed Shel Emeth Society cemetery in St. Louis suburb University City, the threat wasn't empty. More than 100 headstones have been toppled or vandalized in the last week, police said on Monday. The cemetery has served as a burial site for the local Jewish community since the late 1800s.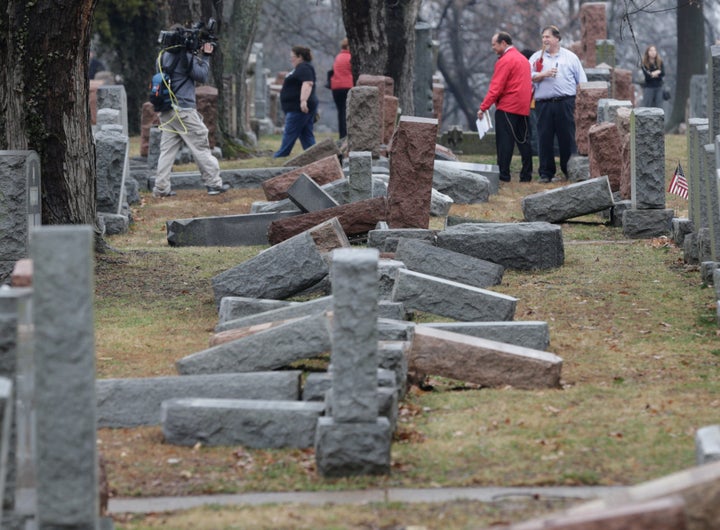 A LauchGood campaign initiated Tuesday by Muslim activists Linda Sarsour, an organizer for the Women's March on Washington, and Tarek El-Messidi, founder of Islamic nonprofit CelebrateMercy, is raising money to help rebuild the damaged tombstones.
"Muslim Americans know all too well the impact that vandalism and desecration of our sacred places have on our communities, and we wanted to send a message to our Jewish sisters and brothers that we stand with them," Sarsour said.
Despite common notions of Muslim-Jewish antagonism, El-Messidi noted there's a long tradition of mutual respect and support between the communities, dating back to the time of the Prophet Muhammad.
"Today, we have countless bomb threats, arson attacks, and vandalism directed at mosques and synagogues across American," El-Messidi said. "So it's even more critical for us to work together to rebuild what haters try to destroy."
The campaign aimed to raise $20,000. It surpassed its goal by Tuesday afternoon.
"Solidarity is a verb, and we are committed to put action behind our words through raising these funds," Sarsour said.
Before You Go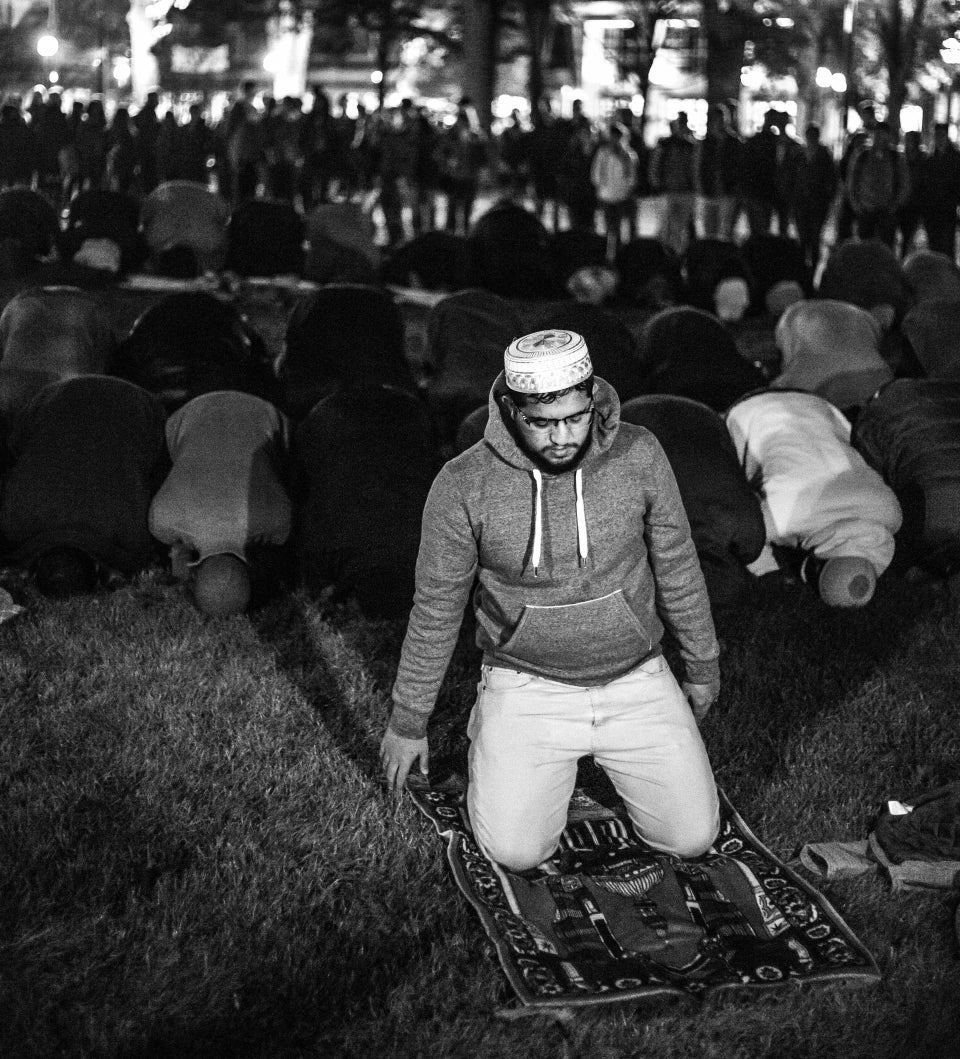 Interfaith Allies Surround Praying Muslims With Circle Of Protection
Popular in the Community