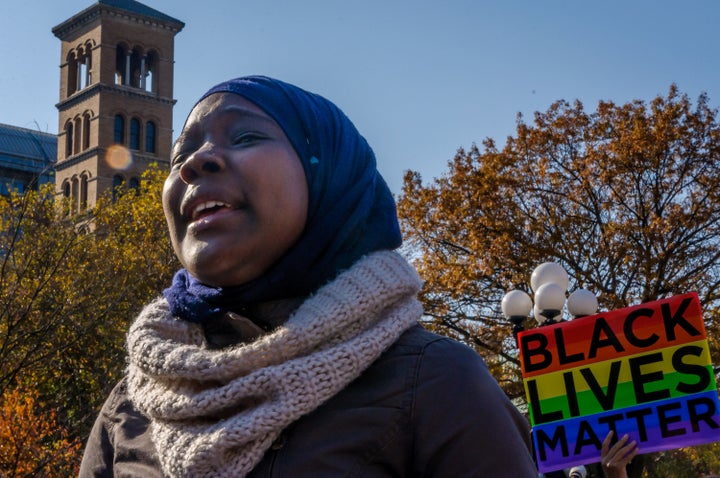 Muslims are more likely than Americans overall to acknowledge the discrimination that black Americans face in the country, a Pew Research Center study suggests.
Most American Muslims (67 percent) said the country needs to continue making changes to give blacks equal rights, Pew reports. Overall, 57 percent of Americans in general said the same.
In addition, Muslims were more likely to say that there is a lot of discrimination in the U.S. today against black people (71 percent). Fifty-nine percent of the general public agreed. 
These attitudes toward discrimination and racial justice could be linked to the demographic makeup of the American Muslim community. Pew's research, pulled from a broader study on American Muslim life conducted earlier this year, found that a significant portion of the community identifies as black alone (20 percent). In contrast, only about 12 percent of the general U.S. population identifies as black alone.
Many black Muslim families have been in the country for decades ― more than half of Muslims whose families have been in America for at least three generations are black (51 percent).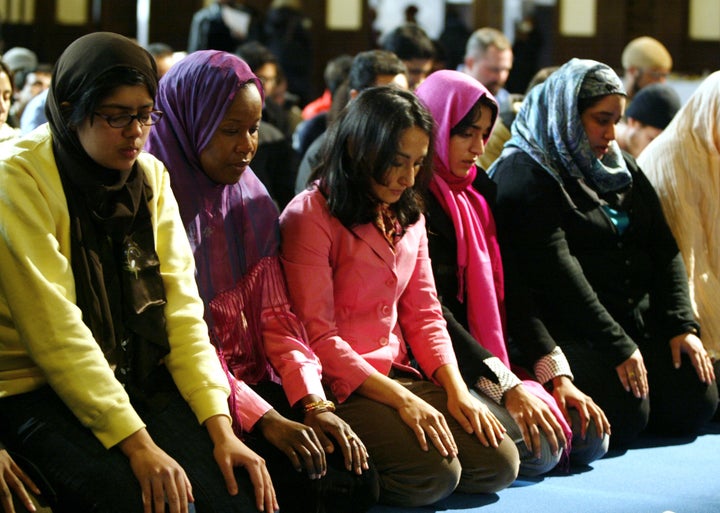 The researchers also looked at how the results would change if the responses of individuals who identify solely as black are excluded. Even with this lens, Muslims were more likely than the general public to say more changes were needed for black people to have equal rights with whites (66 percent vs. 53 percent) and to say there is a lot of discrimination against blacks (66 percent vs 56 percent).
"We've seen a shift over the past few years, such as increased support for the Movement for Black Lives, and more nuanced analysis of social issues on social media and beyond," she told HuffPost in an email. 
 As part of a study that MuslimARC published in 2015, more than 80 percent of respondents self-reported that they experienced racial, ethnic, or religious discrimination from society at-large. For Hill, that signals that they are more likely to believe reports of racial inequity among black Americans. 
American mosques also tend to be more racially integrated than churches or other worship communities, which means non-black Muslims have more opportunities to interact with African American Muslims, Hill said. 
In addition, she said many Muslims born in the United States have drawn from the legacy of Malcolm X, Muhammad Ali, and Jamil El Amin who are celebrated for their courage in critiquing white supremacy.
However, Muslims' views on how the future will be for black Americans searching for equal rights tend to be more pessimistic than the general public. Pew asked the Muslims who believed the country needs to continue making changes toward equal rights whether they think America will eventually make those changes. About 57 percent of Muslims believed that the needed change would come one day, while 69 percent of the general public said the same.
Hill believes it's vital for American Muslims to think about how racism will be addressed in the future.
"While I am encouraged that they are aware of discrimination, I'm more interested in how our community envisions its role in addressing discrimination and systemic oppression," she said.
REAL LIFE. REAL NEWS. REAL VOICES.
Help us tell more of the stories that matter from voices that too often remain unheard.
BEFORE YOU GO
PHOTO GALLERY
Muslims Of America