Muslims in the U.S. and Canada posted photos of their mosques on social media Friday as a public sign of their faith and resilience in the face of a devastating terror attack in New Zealand.
The images showed mosques packed with worshippers attending the weekly Friday prayer service ― hours after at least 49 people were killed while participating in their own congregational prayers at two mosques in Christchurch.
Much of the carnage at the shooting, the deadliest in New Zealand's modern history, was allegedly carried out by an anti-immigrant white nationalist who live-streamed the massacre on Facebook, The Associated Press reports.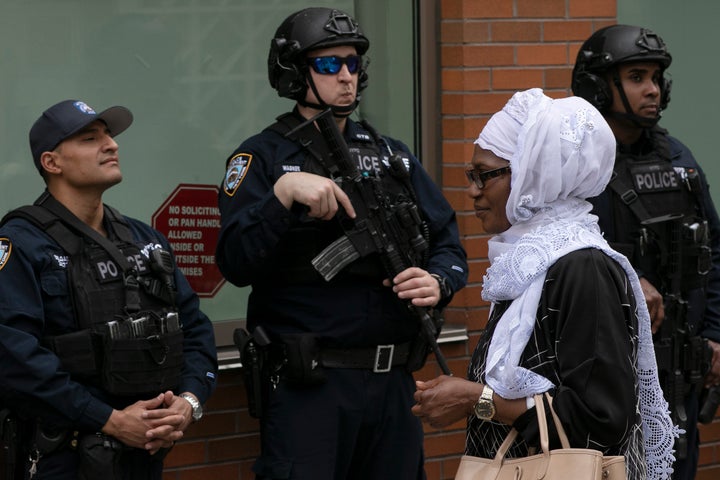 Police in New York City and other major cities across the U.S. tightened security around mosques in the wake of the attacks. The Council on American-Islamic Relations, a Muslim civil rights group, urged mosques in America and abroad to take "stepped-up security precautions."
Despite increased anxiety about security, many Muslims refused to be deterred from attending prayers on Friday.
MPower Change, a Muslim advocacy organization, encouraged Muslims to tweet photos of their mosques on Friday with the hashtag #MyMosque.
Soon after, Muslims began posting images of their prayer services online.
Some noticed that their worship spaces were packed with people.
Noor Zafar, a fellow at the American Civil Liberties Union's National Security Project, shared a photo of her mosque. Zafar said the service was "full of love, anger, grief, light, healing, & prayer."
Others welcomed the presence of non-Muslim allies who had shown up to demonstrate their solidarity.
Selma Tobah, a Ph.D. student from Ontario, Canada, tweeted that she felt anxious and emotional about attending services on Friday and wondered if she would make it back home alive. Still, she said, she went to her mosque to "reclaim a sense of peace in my house of worship."
"There was something healing about seeing my ummah [community] greet each other in love despite the pain," Tobah wrote on Twitter.
Before You Go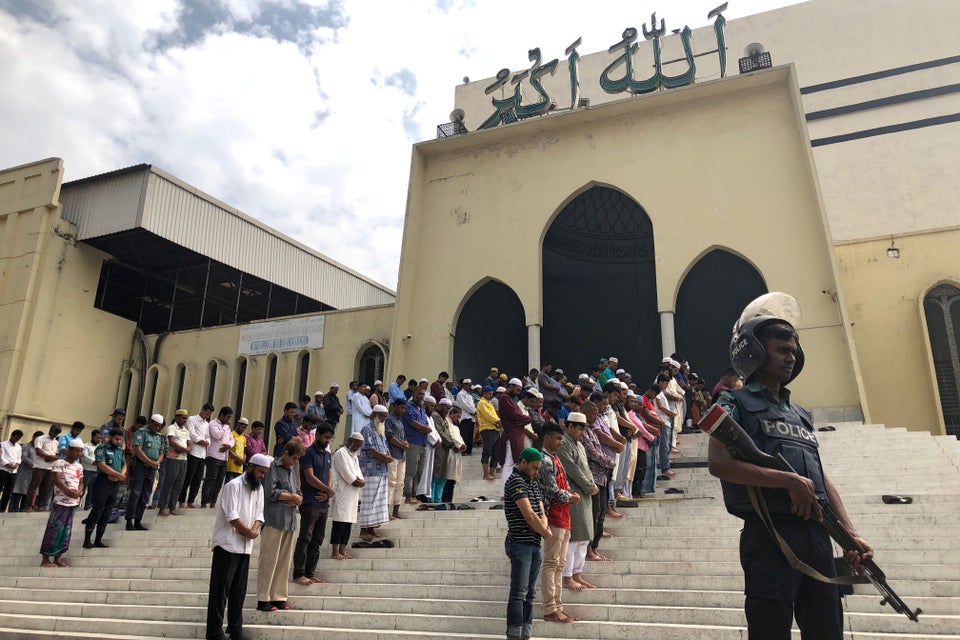 World Reactions To Mass Shooting In New Zealand
Popular in the Community