WASHINGTON -- Muslims in the United States have grappled with the consequences of extremism since Sept. 11, 2001, when the actions of 19 men affiliated with al Qaeda ushered in a new era, when fingers are invariably pointed at followers of Islam whenever a terrorist attack takes place.
Since then, Muslim activists have spearheaded efforts to eradicate the perception that Islam is a violent or extreme religion -- often laboring to disseminate the simple message that the vast majority of Islam's 1.6 billion followers worldwide denounce terrorism.
The Boston Marathon bombings in April posed not only a major setback to more than a decade of work, but also a newer challenge: how to counter online radicalization, a known recruitment tool used by terrorist networks overseas, which appeared to have a significant impact on the suspected perpetrators of the attacks that left three dead and hundreds injured.
The case of Tamerlan and Dzhokhar Tsarnaev is unique in that authorities say there is no evidence the brothers, of Chechen origin, worked with a terrorist group. Their stories are those of two young men with seemingly normal ambitions, described by their friends as likeable. It was 26-year-old Tamerlan whose views became increasingly extreme, prompting an FBI investigation in 2011 that called into question his use of websites promoting radical activity.
Dzhokhar, 19, appears to have been largely influenced by his older brother, authorities say. But he, too, was apparently radicalized online and reportedly confessed in a note that the bombings were meant as retribution for the American-led wars in Iraq and Afghanistan. Radical Islamic websites often use U.S. military operations in Islamic countries as justification for terrorist violence.
The full extent to which online propaganda pushed the Tsarnaevs to the brink will be explored when Dzhokhar is eventually tried in a federal court. Muslim activists, for their part, have a new item on the agenda: to ensure another Tamerlan or Dzhokhar -- homegrown and radicalized on the Internet -- is deterred from adopting such extreme views. Efforts are happening through mosque-based trainings, community panels and amped up campaigns to bring radicalization to the forefront of discussions among Muslims.
At the All Dulles Area Muslim Society, a sprawling 5,000-member mosque in Sterling, Va., dozens of imams and Muslim community leaders have planned for one such training in late June. In the company of law enforcement and counterterrorism officials, Muslims will pour over radical Islam's reach on the web, learning how to access copies of al Qaeda's English-language Inspire magazine and analyzing message boards and chat rooms frequented by would-be terrorists looking to recruit young Muslims to their cause.
"We have done these before a few years ago, but I think after Boston now people are seeing how much it's needed," said Imam Mohamed Magid, one of the event's organizers and the imam of the northern Virginia mosque. "People need to see what their kids and communities could have access to, and learn how to thwart it."
The planned seminar, to be run by Al Muflehun ("The Successful"), an Islamic research and activist group aimed at preventing extremism, is one of several initiatives to recently spring up. Last week in Washington, D.C., the Muslim Public Affairs Council (MPAC) and the New America Foundation held two panels with Capitol Hill staffers, Muslim community leaders and policy experts to shed light on online extremism and how to combat it. Combined attendance was in the hundreds.
"The counter-extremism narrative needs to be led by the Muslim community," said Imam Suhaib Webb of the Islamic Society of Boston Cultural Center, speaking at the event. "One is the intellectual, theological narrative giving imams the leeway to deal with these problems. The second is that the Muslim community suffers from institutional mediocrity ... and the third is that there needs to be more community-based efforts."
Haris Tarin, director of the Washington office for MPAC, said the issue stems not from the presence of radical websites but the absence of a forum where Muslims can express their political opinions in a civic way.
"American Muslim communities need to ensure that they create safe spaces for young people that have legitimate grievances," Tarin said in an interview, noting that many Muslims are upset about civilian casualties from U.S. drone strikes and the heightened surveillance of Muslims living in the United States.
"If there are people who have grievances that can't go to places to be engaged, counseled, that is a problem," he said. "Those safe spaces have to be created where young people can come in, talk about these issues, not feel like they're going to be ostracized, and not feel like they're going to be spied on by government agencies."
At the Islamic Society of Boston, the small Cambridge, Mass., mosque the Tsarnaevs occasionally attended, the bombings have "slingshot" community members to engage in creating such spaces, according to Nichole Mossalam, the mosque's executive director.
"We are trying to get the mosque to where it should be as a community center in order to get people more active in things, in addition to gathering for prayer. If we can engage our youth and get them more active, we are leaving them less vulnerable," said Mossalam, who noted that the mosque wants to develop youth counseling and volunteer programs.
The mosque was "in decline" the few times when Tamerlan attended over the last year, she said. The older Tsarnaev brother reportedly lashed out at sermons about Thanksgiving and Independence Day, and at one that compared Martin Luther King, Jr., to the Islamic prophet Muhammad.
"With Tamerlan, he was going through a difficult time in his life and he turned to his faith, but for some reason he did not connect with our community and turned for the worse," Mossalam said. "Youth need to dedicate themselves to something, a cause. If they don't have one, they get lost, and we need to give them something to grab onto that is positive and productive."
Some scholars of Islam in America and those who study terrorism say community efforts may not be sufficient. They argue targeting online radicalization could be the most effective strategy for Muslims aiming to combat extremism.
Of the 2.6 million Muslims in the United States today, less than half attend a mosque once a week, and while the majority of Muslims are immigrants, the share of native-born Muslims -- a group generally less likely to be tied to mosques while at the same time more attuned to Islam on the Internet -- is steadily increasing.
Tarin, MPAC's Washington director, likened radical websites to "online predators," specifically preying on angry Muslim youth in the hope they might commit terrorism. While the problem isn't unique to Muslims, Tarin pointed out that there is a tendency to conflate Islam with national security concerns. That stereotype will only be dispelled if Muslims take an active role in combating extremism, be it online or in any other venue, he said.
The most recent Pew survey on Muslim American attitudes toward extremism, released in 2011, found that 60 percent were "very" or "somewhat" concerned about the rise of Islamic extremism in the U.S., while 21 percent thought there was a "great deal" or "fair amount" of support for extremism among community members. Forty-eight percent of those surveyed said Muslim-American leaders had not done enough to speak out against extremists.
Tarin said the Muslim community must begin to drive the conversation. "Let's put it this way: We would rather be around the table than on the menu," he said.
Related
Before You Go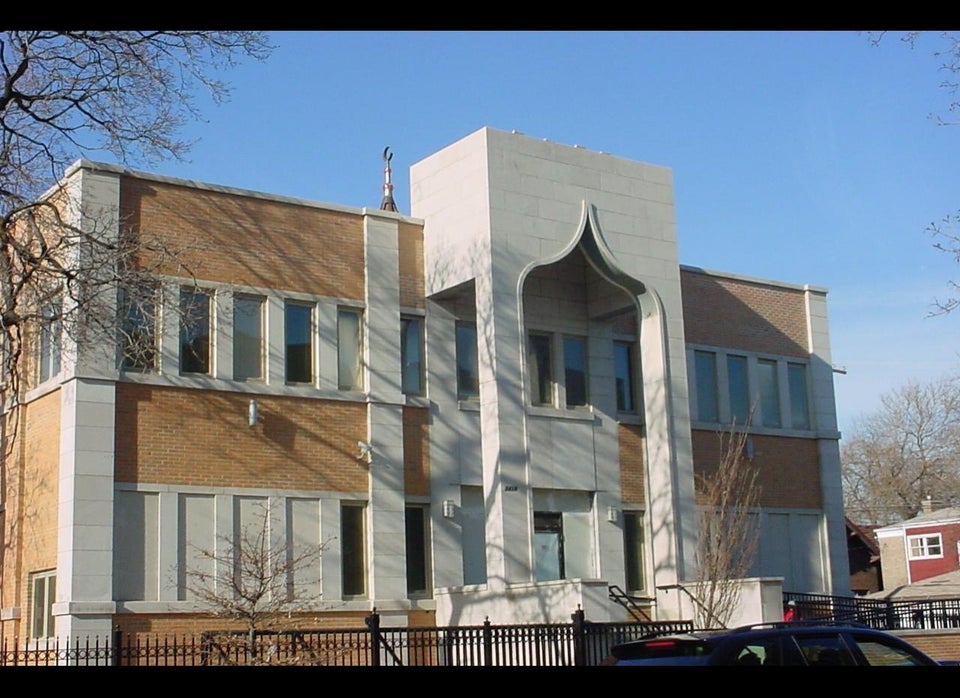 Most and Least Muslim States in America
Popular in the Community