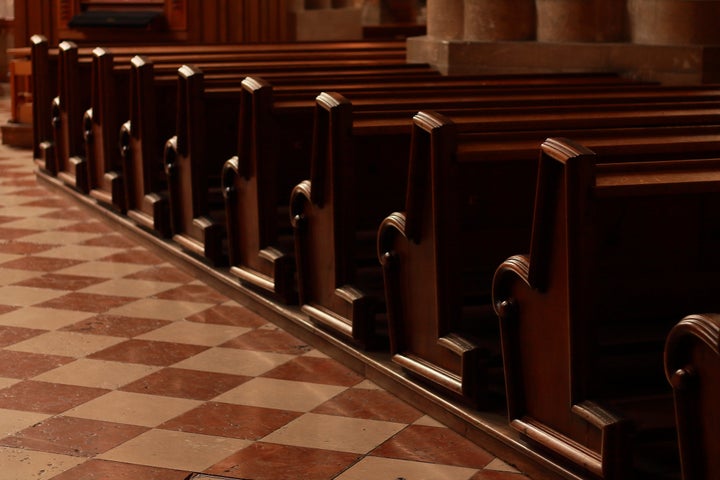 Three Muslim organizations have raised over $100,000 to rebuild black churches in the South.
In the days following the shooting of nine people inside Emanuel African Methodist Episcopal Church in Charleston, a string of church fires at black worship centers in the South raised alarm on social media.
The organizations joined forces to launch the "Respond With Love" campaign on July 2, stating on their fundraising page that "ALL houses of worship are sanctuaries, a place where all should feel safe."
The fundraiser started off with a goal of $10,000, but they hit that target within hours, Linda Sarsour, executive director of AAANY, said to HuffPost in an email. They increased the target amount a few more times, and the support kept flooding in.
Faatimah Knight, a theology student and one of the campaign's organizers, believes "Respond With Love" went viral because it contributes to a colorful, nuanced narrative about the Muslim community.
"It awakens [in] some and confirms in others that Muslims are diverse and varied and that many of our concerns are domestic concerns," Knight wrote in an email to HuffPost. "Also, Respond with Love is an anti-racism effort and there are many people in this country who are tired of racist rhetoric and racist motivated violence."
Sarsour guesses the majority of the donors were Muslims, based on the surnames of the 2,016 people who donated.
"Our campaign gave people the opportunity to take an extra step beyond just verbal solidarity," Sarsour said to HuffPost. "Our campaign united people of all faiths, it resonated and the fact that it was lead by Muslims during the holy month of Ramadan gave the campaign more meaning and legitimacy."
Sarsour said the Respond With Love team is leaning towards donating the money to the larger "Rebuild The Churches Fund," which was organized by the Episcopal Christ Church Cathedral in St. Louis, Missouri. That campaign has independently raised over $200,000 to rebuild six churches in Tennessee, Georgia, North Carolina, South Carolina and Florida -- other churches may be added to the list.
"We hope this campaign encouraged non-Black Muslims to support the BlackLivesMatter Movement and remain committed to ending anti-Black racism in America," Sarsour said to HuffPost. "We have a [lot] of work to do. This is just the beginning."
Related
Popular in the Community