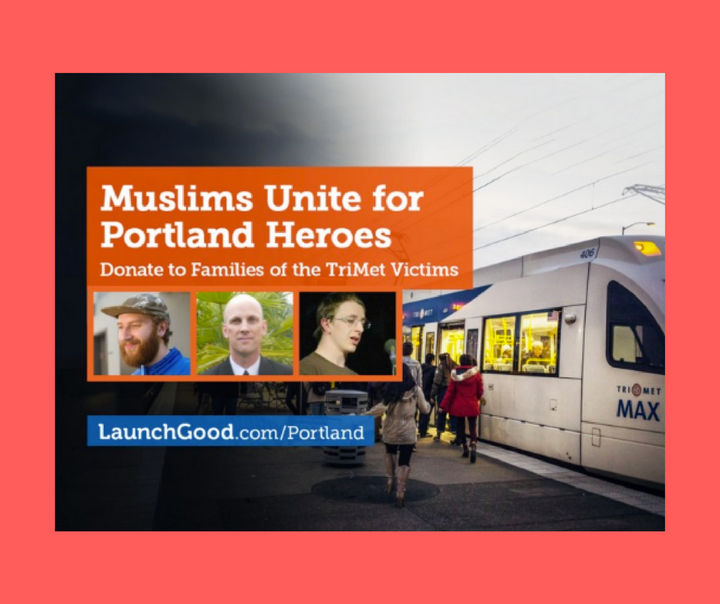 The alleged attacker, Jeremy Christian, 35, was yelling racial and Islamophobic slurs at a Muslim woman and a black woman seated on the light-rail train on May 26 when Rick John Best, 53, Taliesin Myrddin Namkai-Meche, 23, and Micah Fletcher, 21, intervened.
Christian reportedly stabbed all three men in the neck, killing Best and Namkai-Meche. Fletcher was treated for his injuries and released from the hospital.
"We wish to respond to hate with love, to evil with good, as our faith instructs us, and send a powerful message of compassion through action," the organizers wrote.
The funds will primarily help cover short-term needs of the grieving families, including funeral and memorial expenses, the organizers said. Any extra funds will go towards helping the families manage long-term expenses.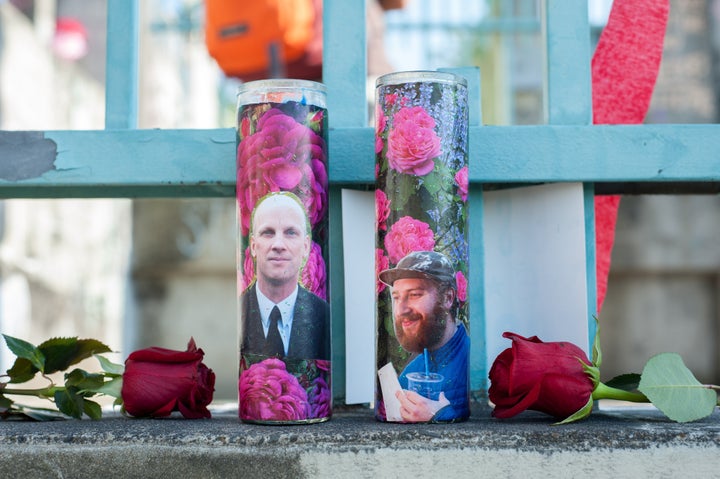 Best, an Army veteran and a married father of four, worked for the city of Portland and was remembered as a "hero" by his family. "He couldn't just stand by and do nothing. He died fighting the good fight protecting the innocent," his eldest son, Erik, told KATU News.
Namkai-Meche was a recent college grad who worked at an consulting firm focused on environmental issues. The 23-year-old's family released a statement on Saturday, urging people to "use this tragedy as an opportunity for reflection and change."
Fletcher, a student at Portland State University, said he's still "healing" and trying to make sense of what happened. "I got stabbed in the neck on my way to work, randomly, by a stranger I don't know, for trying to just be a nice person," he told USA Today.
The LaunchGood organizers said no amount of money could bring back Best and Namkai-Meche. "But we do hope to lessen their families' burdens in some way and also show our heartfelt appreciation for their heroic acts against Islamophobia," they wrote. "Let's all stand together against hate."
Christian, who was known for expressing white supremacist beliefs, is charged with two counts of aggravated murder and one count of attempted aggravated murder, as well as one count of first-degree assault, two counts of intimidation in the second degree and three counts of unlawful use of a weapon.
Destinee Mangum, 16, one of the young women initially targeted by Christian, told FOX 12 she was still haunted by the attack. "I just want to say thank you to the people who put their life on the line for me, because they didn't even know me and they lost their lives because of me and my friend and the way we look," she said.
The deadly incident comes at a time when the United States is witnessing a surge in hate crimes since the 2016 presidential election. Many white supremacists and white nationalists felt emboldened by President Donald Trump's victory and, like Christian, defend their actions and statements under the guise of "free-speech."
In the wake of the attack, Portland Mayor Ted Wheeler urged federal officials to shut down "alt-right" Trump rallies and said the city would not issue permits to groups organizing such events in the coming weeks. But the ACLU of Oregon warned that the mayor could impede upon a "core, fundamental freedom of the United States" by censoring "unpopular speech."
Before You Go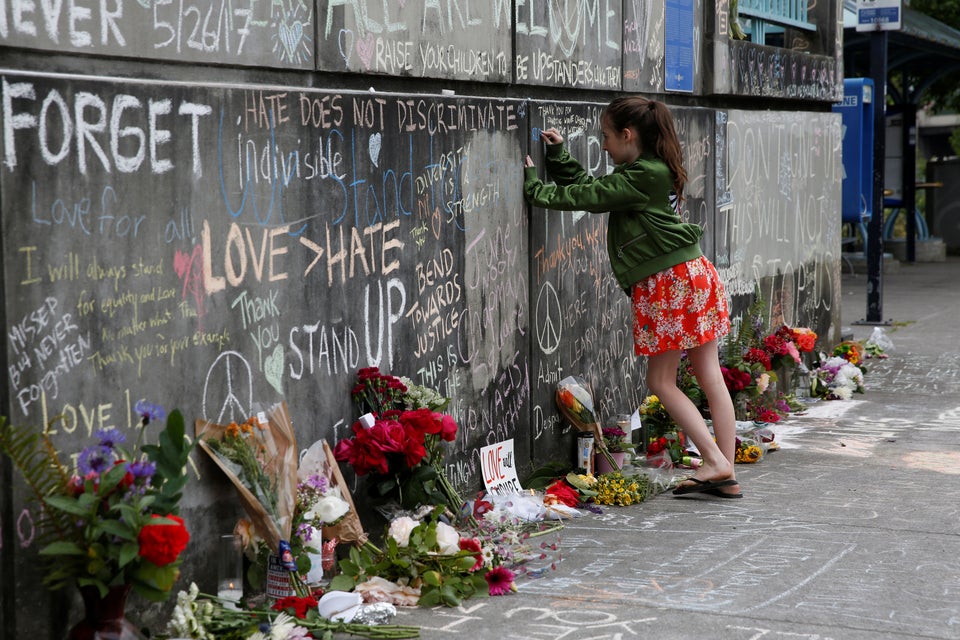 Memorial For Portland Train Stabbing Victims