Muddassar Ahmed, a Muslim Londoner and communications specialist, initiated the LaunchGood campaign Wednesday night after witnessing the attack. The page kicked off with a goal of £10,000, which it met within the first 15 hours. Ahmed and fellow organizers doubled their target, and the fund had raised nearly £15,000 for the victims and their families as of Thursday afternoon.
Ahmed was inside the Parliament building for a meeting, he said, when he received a call alerting him that an attack was underway.
"We looked out the window and there was a scene of carnage below," he told The Huffington Post on Thursday. He and others present for the meeting were barricaded in an office for nearly five hours as authorities secured the area.
Ahmed described the experience to ITV News shortly after the attack:
When Ahmed got home that night, he said, he called up friends and fellow Muslim Londoners to brainstorm ways they could help the victims.
"We felt it was important ― especially when people are trying to divide us ― that people can see we're all working for the betterment of London," he said.
Ahmed launched "Muslims Unite for London" along with fellow organizers Akeela Ahmed, Hassan Hoque, Mohammed Marikar and two British Muslim Members of Parliament, Naz Shah and Yasmin Qureshi.
The names of the victims were released the following morning. Kurt Cochran, 54, of Bountiful, Utah, teacher Aysha Frade, 43, and Police Constable Keith Palmer, 48, were killed in the attack. A fourth victim was announced Thursday afternoon.
"While no amount of money will bring back lives lost or take away from the pain the victims and their families are going through, we hope to lessen their burden in some way," the organizers said in a statement.
They added that although initiative was spearheaded by Muslims, people of all faiths and secular backgrounds are encouraged to donate. The organizers aim to coordinate with London police to ensure that all donations reach the victims and their families, Ahmed told HuffPost.
The assailant, British-born Khalid Masood, was shot to death by police as he attempted to enter the Parliament building. The Islamic State claimed responsibility for the attack, referring to Masood as a "solider" of the militant group. But authorities said earlier on Thursday they believed Masood was inspired by terrorism abroad but acted alone.
"Many people are going to try to use this to divide the community further and say that Muslims are hellbent on destroying society," he said. "But our campaign shows that Muslims want to work together and defend the London we love."
This story has been updated with new information about the death toll.
Before You Go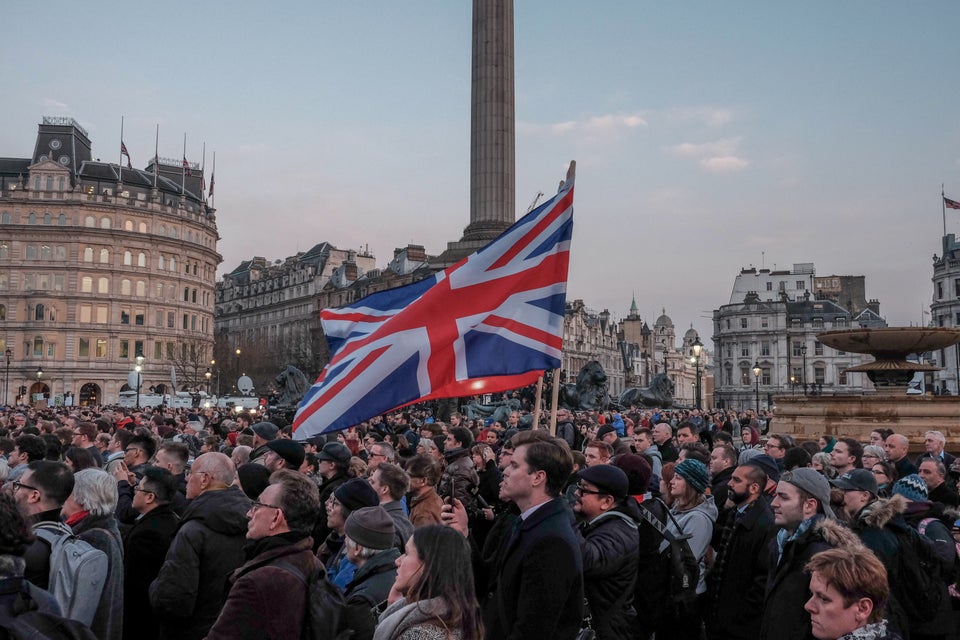 Deadly Terror Attack In London
Popular in the Community