Muslims are encouraged not to draw images of the Prophet. While the Quran doesn't explicitly prohibit images of Muhammed, the issue is mentioned in the hadith, a secondary holy text. The ban is informed by the belief that the Prophet Muhammad was a man, and not a God. The fear is that people will become too deeply attached to the image, and a result, begin praying to it.
Despite the prohibition, Muslim leaders in America have long stated that they're supportive of the right to free speech -- even if it is offensive towards Islam.
So on Monday, when Muslim Americans awoke to the news that two gunmen had opened fire in Garland, Texas outside a contest calling for drawings of the Prophet Muhammad, they responded with strong condemnation of the attacks.
The Council on American-Islamic Relations (CAIR), a Muslim civil rights organization, spoke out in a statement.
"We condemn yesterday's attack on an anti-Islam event in Garland, Texas, without reservation," the organization declared in a statement. "We also reiterate our view that violence in response to anti-Islam programs like the one in Garland is more insulting to our faith than any cartoon, however defamatory. Bigoted speech can never be an excuse for violence."
Alia Salem, the director of the Dallas/Forth Worth chapter of CAIR said that hosting the Draw Muhammad contest was Pamela Geller's right.
"We should have free speech, and nobody's stopping her from doing this, go ahead, maybe there'll be some Muslims entering this, who knows," Salem told CBS.
During the days leading up to the attack, the online magazine MuslimGirl.net responded to the contest by inviting people to draw a friend named Muhammad, which happens to be a popular name for boys. Amani Al-Khatahtbeh, the site's founding editor-in-chief, said she wanted to remind the public of the thousands of Muslims who responded to Geller's hatred by "turning the other cheek."
"Last night's shooting is inexcusable," Al-Khatahtbeh told HuffPost in an email. "It serves as a reminder that hate incites hate and creates a vicious cycle. Our mission statement is even more amplified by this horrific reality -- that we must fight back against hate with love.
Omid Safi, director of Duke University's Islamic Studies Center, believes there is a "higher path" and urged "love for all, hatred for none."
"Yes, we can stand up for justice, simultaneously condemning the violence of the shooters (whatever their background) and condemning the hatred of xenophobic groups who mock marginalized communities," Safi wrote on Facebook. "Let us seek a peace rooted in justice for all."
Other Muslim voices chimed in on social media.
I strongly condemn the #garlandshooting attack against people who were exercising their right to incite hatred against and mock my faith.

— S. Hadi Qazwini (@HadiQazwini) May 4, 2015
Related
Before You Go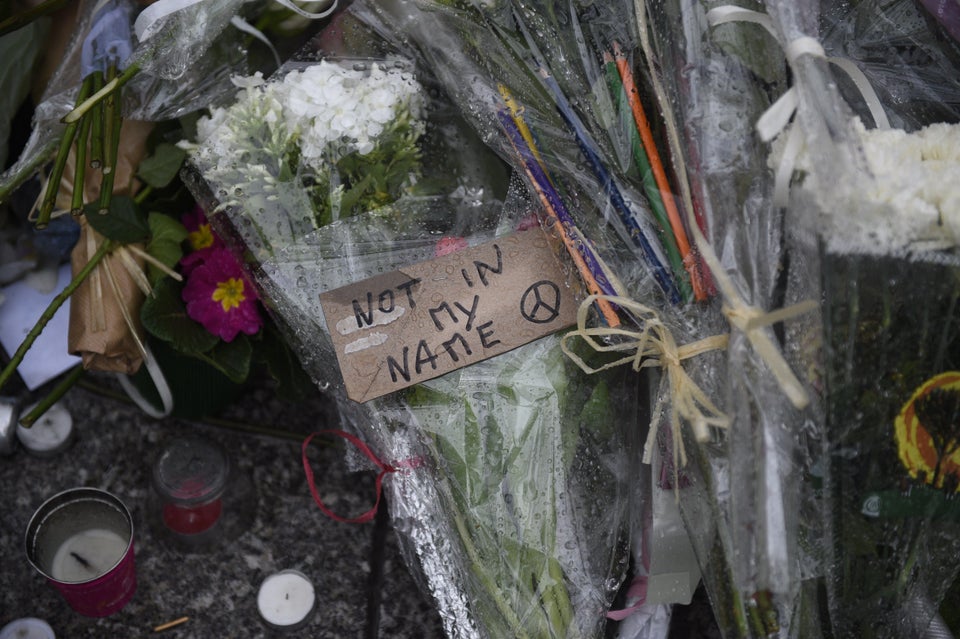 Muslims Respond To Charlie Hebdo Shooting
Popular in the Community